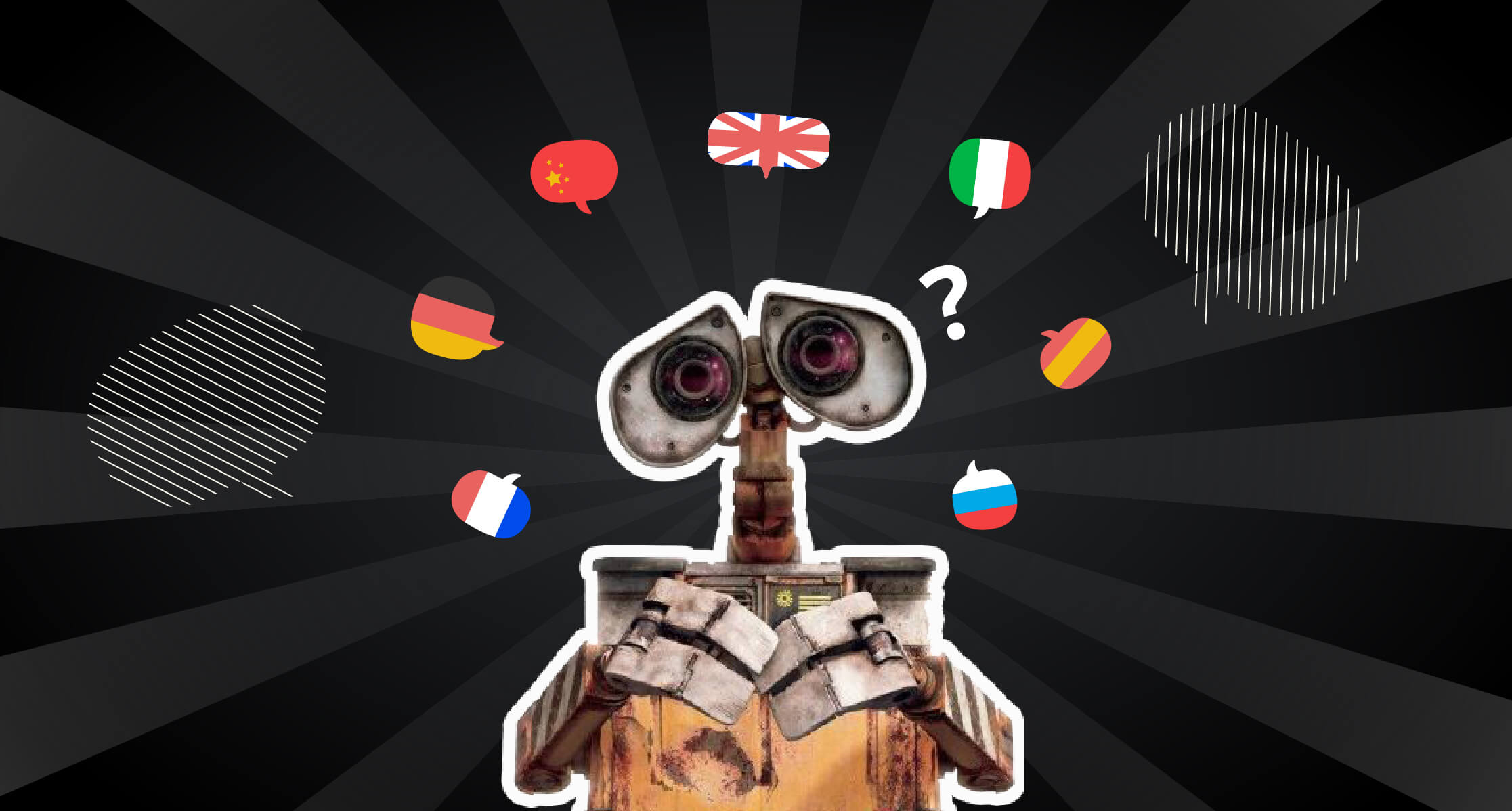 Wed Jan 27th / Marina
IS YOUR BOT A POLYGLOT?
There's a lot of good reasons to teach your chatbot some charming Spanish small talk or some Chinese wisdom. Here's why.
A simple way to start expanding your gaming frontiers is by installing a Multi-Language bot on your website. These virtual assistants are not a replacement for professional human customer support services but an effective way to engage with clients that want a fast answer to an easy question.
Your customers expect to interact with you in their own language
According to a Statista report, English was the chosen language by 25.9% of internet users in 2020, which means that the big majority of people surfing the online world are actually using other languages to find the information they need.
Most common languages used on the internet as of January 2020, by share of internet users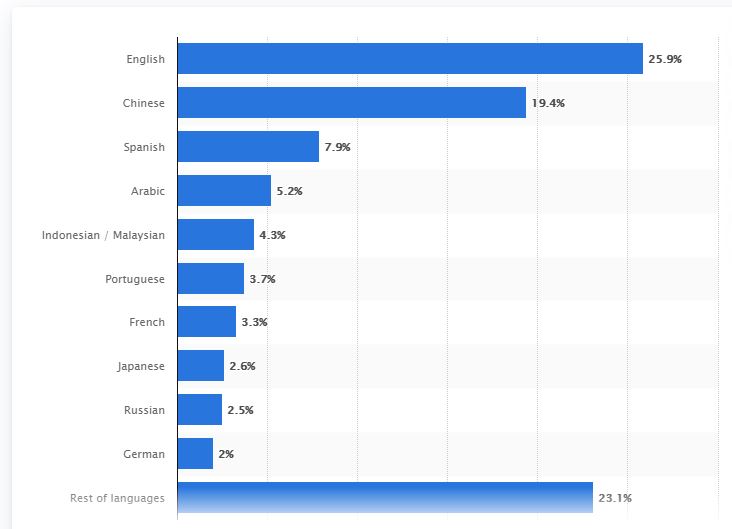 Wouldn't your clients be pleased to find that the chatbot installed on your website is greeting them with a genuine hello in their own language? We bet they would!
 Translators can help your chatbot sound local
 Upgrading your chatbot to become a polyglot would expose your products to a non-English speaking audience and some foreign markets out there. You'd need to go further than simply translating your current conversation flow. If you want to treat your clients with the attention they deserve, then you'll want your bot to sound polite, culturally adapted to the context of the conversation and maybe give it a charismatic feel. Localizing a bot is not much different from localizing a game. It's important to take in consideration aspects like gender, currency, address and phone formats, measurements, tone of voice and even text alignment in some languages.
If you want to ensure your multilingual chatbot is not welcoming your clients in an odd or offensive way, we advise to involve your language service provider from the beginning of the development process of your chatbot. At All-in Global, we have a team of over 400 native translators and writers with a strong expertise in gaming subjects. They are the safest bet to turn your chatbot into a shrewd multilingual "droid".
Localizing your chatbot personality
 You should project your chatbot personality with the end user in mind. You also need to match it with your brand's voice tone, and this requires different approaches when engaging with multiple markets. What someone in Portugal sees as a joke might not elicit laughter on a different part of the globe…
If you're thinking to include some emojis to make your chatbot sound more friendly, there are some cases that need to be validated by a native translator who'll be able to tell you if the context is likely to be misunderstood by your target audience. A study from Swiftkey analyzed more than one billion pieces of emoji data across 16 different languages and concluded that Russians speakers tend to use three times more romantic emojis than the average. And did you know that the applause emoji commonly used in the West to offer congratulations has quite a different meaning in China? In this country, the same emoji stands for… lovemaking.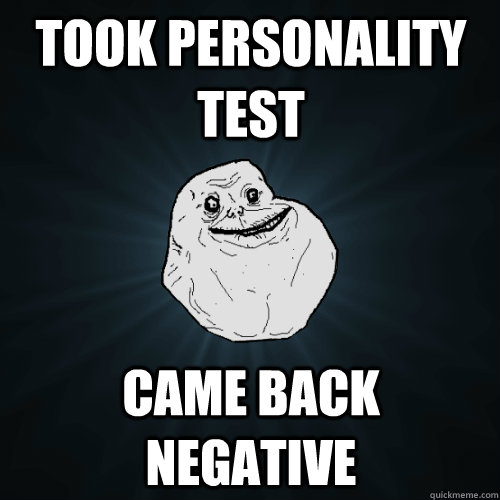 Don't let your chatbot fail the personality test! During these days, this is one of the very few tests you want a positive result on!
Smooth bot localization with our Plug in tech
 The number of chatbots available in the market is rapidly increasing, and whether you are creating a specialized bot from scratch or adapting an existing one, we can make the localization process smooth and hassle-free by connecting your bot API to our translation system – if needed.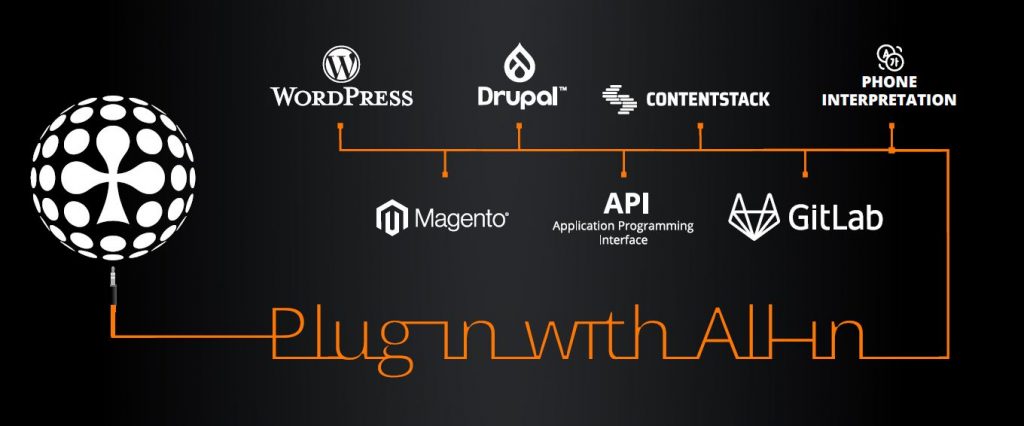 And speaking of technology, if your strategy includes the use of bots for player acquisition and player retention on the increasingly famous app Telegram (live quizzes, poker bots, casino bots, bonus bots, payment bots, etc..), we also got you covered.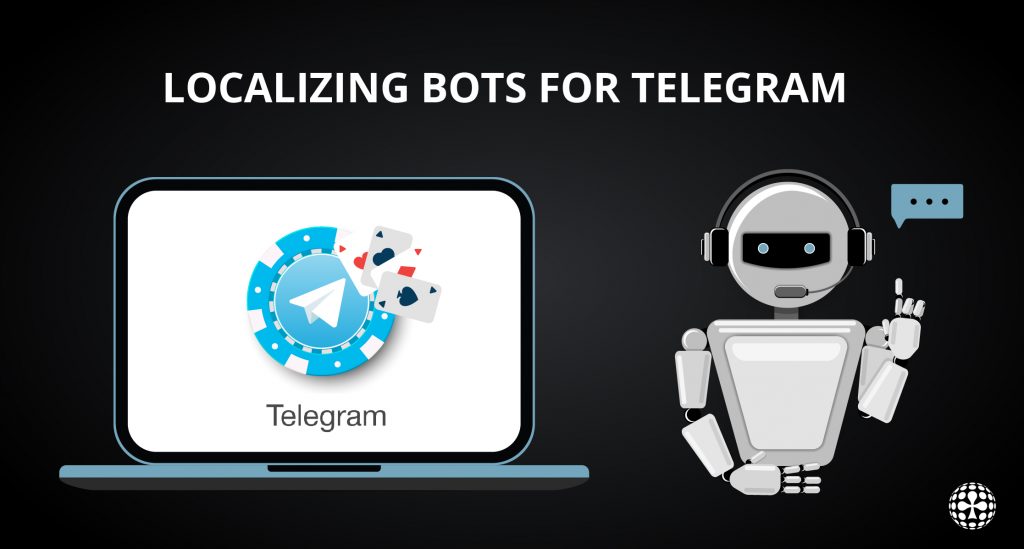 If you're interested in knowing more about the languages available for localization, we invite you to explore our iGaming infographics.
We'd love to hear about your chatbot project and help you create content that puts you in touch with your players by 'speaking their language' in all ways.
Drop us an email at salesteam@all-in.global
---