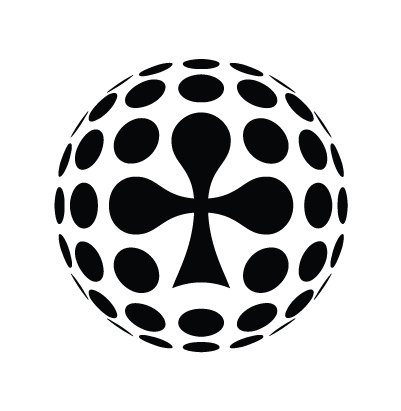 Fri Oct 4th / All-in Global / Archived
TRANSLATION FAILS ARE FUNNY BUT IT'S PROBABLY GOOD FOR BUSINESS IF YOU LEARN HOW TO AVOID THEM.
Quiz at the end of the presentation. Winner gets £100.
If you leave, please return the note or give it to someone who will stay.
Company history.
It might be a stretch to ask you to listen to a 30 minute monologue about translation and localization. I can definitely understand that. This is why we try to bribe some of you with five pounds. 
I will however share our 5 best tips and tricks when it comes to translation and localization. This is knowledge earned the hard way, so it will be very useful for any of you that are already translating your content, or for anyone that are considering to start.
Research shows that 72.4% of consumers said they were more likely to buy something online when the information is available in their own language. So you are probably missing out on potential business if you have your games and websites available only in one language.
All the translation fail examples we have dug out will hopefully work as an efficient remedy against this presentation becoming too boring, and the quiz we will have at the end will be good fun. Feel free to ask questions as we go along.
For us, translations are often about marketing and writing, or at least being creative. 95% of our translations are related to games and sports, and we love both, so in our opinion translations are fun.
A lot of people will strongly disagree with this, and I think this is one of the reasons why many companies ask us for help. Many people cannot be bothered to work with translations themselves, and when customer support agents or marketing staff are unwillingly asked to take care of translations, the result will often be poor and/or bad for morale.
This is especially true for terms and conditions, game rules, etc, which is also something we specialize in. We even have a great track record when it comes to translating gaming license applications.
For instance we got this testimonial after working on a large and complicated project from Playtech.
Anyway… let's start by going through our 5 best tips and tricks for gaming translation and localization.
Tip #1: Be culture sensitive
We made a few videos on the subject a few years ago. Let's have a look.

Funny Commercial Chicken Love All-In Translations from All-In Translations on Vimeo.

Beer Translation Funny Commercial All-In Translations from All-In Translations on Vimeo.
Another example is Wang computers. This American company has success in the states. But in the UK… not so much.
Before I proceed with a few more examples I would like to address the distinction between translation and localization. Can anyone give me a good answer? What is the difference between translation and localization?
At All-In Translations we haven't distinguished between the two terms before. There are very few examples where we have asked our translators NOT to localize. This might be because we are almost exclusively working with gaming and because we usually translate from bigger languages like English, into smaller languages.
However, for the launch of our new website we chose to distinguish between translation and localization, but not in price and not in process, only because localization is an important keyword (SEO), and it also explains exactly what we are doing at All-In Translations every day.
We are culture sensitive, we always adapt the translation to a specific country or region (unless we are told otherwise), and this is the only way to get a result which is trustworthy and attractive. You just have to acknowledge that people react differently to different messages especially because of cultural background and references.
This example is not showing a localization fail, because Nordic Bet obviously targets the Nordic market. But the commercial also comes in English, and it is a good example that people reach differently to different messages.
I saw this commercial with my wife, who is Greek, and she was absolutely horrified how the poor seagull was treated. Up in the north we do not really like seagulls, they just make noise and mess, they are like the rats of ocean, but the general perception of seagulls especially in southern Europe is apparently much different.
Other prime examples of areas where you should consider culture sensitivity are weather, holidays, time zones and colours.
Weather – imagine a newsletter saying something like "escape the cold winter, stay inside and play some poker". If you have Australian customers and your writers and translators are not culture sensitive, you can imagine what the Australian market thinks of you when they read this and it is 40 degrees outside.
Holidays – simply keep in mind that not all people celebrate the same holidays. Holidays are popular excuses to send out newsletters, but the consequences of culture insensitivity here can be fatal not to mention disrespectful. For example: there can be up to two weeks difference between the Catholic and the Orthodox Easter, and not all countries have advent calendars. Also, we would advise against campaigns like "play the devil's slot machine this Easter" in countries where religion still has a stronghold. There are good international holiday overviews online.

Time zones – consider that there are different time zones, especially when you are running campaigns that end at a certain time.
Colours – have different symbolic effects in different regions. Take Cardiff for example, aka The Bluebirds, which is a football Welsh team in the Premier League. Their (crazy) Malaysian owner Vincent Tan decided to change the home team kit colours from blue to red because red is considered the colour of luck in his parts of the world.
Tip #2: Involve the translators early in the localization process
Why? Because there a lot of things you will not be aware of unless you speak the language you are translating into, and because there are a lot of cultural aspects you will not be aware of unless you are familiar with the culture in the market you are trying to break into. By involving a translation team early in the localization process you can avoid many potential pitfalls and improve results.
Example number 1: Different length of words.
As you can see, the translation in Greek and Finnish is approximately twice the length of the English source text. If you have made a website or a game interface with buttons, and you are planning to localize into other languages, this might create some problems. You could, for example, end up with awkward abbreviations or shortening of words that are difficult to understand for the end user.
This is becoming more and more important with the increasing popularity of mobile friendly websites and games where there are typically more buttons and less space.
Worst case scenario you could end up with mistakes like this.
Can anyone spot the mistake?
This is one of the most common mistakes made for instance in the Scandinavian languages. On Facebook, for example, it seems like half of the Norwegians are getting this wrong, and it eats my soul every time.
If you are considering to localize into more markets and languages we are happy to involve our Language Managers just to have a discussion on how to get the best result. You can also check out our website where you can find information about the linguistic challenges you face when breaking into each gaming market.
For instance, did you know that Google is not the most used search engine in Russia? The most popular search engine used in Russia is Yandex and it has 60% of the market share.
We work with more than 60 languages and markets.
As mentioned earlier, our translators are just as much marketers as translators, so they have a decent understanding of SEO and what terms are more efficient for search engines than others. But if you have made research yourself and would like us to translate certain terms in a particular way, we have catered for this through what we call a 'stylistic preference form'.
Some of the questions are rather technical, but if you want help we have project managers available on email, Skype and live chat. Our project management team is lead by the lovely Sandra Iannotti. She is here all week so if you have any technical questions feel free to contact her. We can even provide you with a free spot check of your current translation or content. You can also talk to Michele Spiteri and Lionel Galea who have both joined me all the way from Malta.
Tip #3: Provide context
The more context you provide a translator with, the more precise the translation will be. Words have different meanings in different contexts, and when context is given to the translator, guessing is avoided.
Here are some examples where context was probably not provided.
This is fixed now. Maybe Skype learned a lesson?
The name of our Swedish Language Manager is actually Per Hertz, but he assured me he had nothing to with this. Our translators are smart people so they would never do a mistake like this, it's almost so bad that it seems like a PR stunt.
The safest way of ensuring an attractive translation of your website etc. is to include a process we call post-editing. This involves proofreading the translation one extra time after it has been uploaded to its full context. This will eliminate possible formatting errors and misunderstandings, and will also give the translator a chance to make the language attractive and in consistency with the rest of the website or game interface (etc.).
A good example of successful post-editing is the job we are doing for Williams Interactive – one of the largest casino producers in the industry. To us, it seems like they are successful because they are thorough. When we get a job from these guys we first translate, then we proofread, and then our translators play through the entire slot machine interface and optimize before the slot machine is released in each language.
Few subjects have a terminology which is more difficult to handle than slot machines, so we recommend post-editing especially for that.
Tip #4: Use professionals who are highly proficient native speakers
Before I go ahead and tell you about this tip, I would like to point to a few other key statistics.
This research, which is carried out by Common Sense Advisory and the European Commission, is not directly targeted towards online gaming, but it says something about Internet behaviour in general.
Most of the people here have one common goal, either you represent an affiliate, a gaming company or a gaming software producer: To attract people to make a deposit and to play games for money. In order to achieve what you want, you need to have content which is trustworthy and attractive.
At All-In Translations, we can help you with that because, as mentioned, we have the luxury of working with some of the best gaming translators on the planet.
But if you are using in-house translators, writers or customer support agents, we are happy to provide you with language proficiency testing. This takes only 24 hours which is also our normal turnaround time for translations. We have no minimum fees and no extra charge for projects that are more urgent than this.
In general, as you can see, flexibility and a high service level is something we strongly believe in.
It seems this is quite the contrast to some companies in Malta outside the gaming industry which are notoriously famous for poor customer support. We are quite the opposite.Two examples involve Pizza Hut and HSBC. This is a few years ago, and they have improved now, but I called Pizza Hut and said I wanted to order a pizza.
"Please hold", was the answer I got.
What were they expecting me to say?
Also I had a long conversation on the phone with a customer support agent at HSBC when there was a problem with my visa card, and it took about 30 minutes to get past the security check. He asked for the fifth time: What is the name of your company?
"All-In Translations".
"Are you sure it is not All-In Transactions?".
Tip #5: Subject expertise
Last but not least: When you translate your content you should make sure that the persons in charge of the translation are familiar with the subject.
This is our strongest selling point. For instance, I would not be able to write or translate a good text about cars, because I could not care less about cars. But I love sports, poker and going to the casino, and this is the case for all the linguists that are working with us.
How much time?
Take a look here to see what some our clients said about us.
QUIZ
The theme for the quiz is of course iGaming terminology. We will ask ten questions or as many questions it takes to crown a winner who walks away with 100 quid. For each question we will ask you to move right or left depending on your answer.
Question #1:
What is the term for the broken apparatus?
Left: A spring board
Right: A jumping board
Question #2:
Which term has nothing to do with Ice Hockey?
Left: Icing
Right: Point Guard
Question 3:
What is an English popular term for what Alonso does to Zidane here?
Left: Double diamond
Right: Nutmeg
Question #4:
Frank Strandli is a Norwegian footballer that Played for Leeds United. He did a legendary interview after returning from many years abroad.
"Is there anything particular you remember", asked the journalist.
"I tasted a nice beer in England once. I think it was called pint".
Anyway, Frank Strandli was known as a poacher on the football pitch. What does that entice?
Left: Ability to produce creative assists for others
Right: Ability to score goals from inside the box
Question #5:
Which sport is this?
Left: Bobsleigh
Right: Luge
Question #6: How many green fields are there on the wheel of European roulette?
Left: 1
Right: 2
Question #7: Which word gives more hits with Google?
Left: Gambling
Right: Gaming
Question #8: Which word gives more hits with Google?
Left: Blackjack
Right: Black jack
Question #9: In what year did Macau overtake Las Vegas in terms of gaming revenue?
Pick up your phone and write down the answer.
Question #10: Still no winner? Rock-scissor-paper decides.