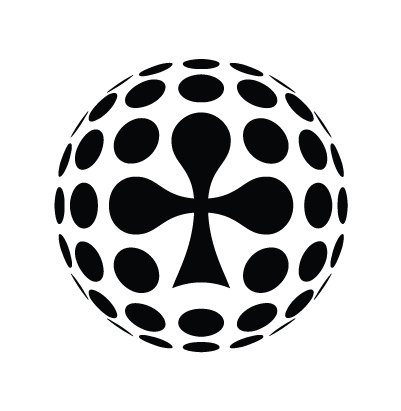 Fri Oct 4th / All-in Global / Archived
THE GINGERSONS VS. THE FLORA AND FAUNA OF KOH LANTA
This blog post continues my previous one on burning off the pizza blubber and expanding All-in Translations' business in Asia during our stay here this winter.
After settling down well, the second week has been a constant battle between "The Gingersons" and the many creatures and bacteria of "our" little island in Thailand.
It started with a close encounter with a Monitor Lizard on our terrace. The neighborhood dogs chased it up there and then wandered off, thank you very much. It appears that the lizard uses the pathway under our bungalow to move between rivers whenever it wants to eat or explore. It's not dangerous for humans and I don't really mind it, but I can imagine that people with herpetophobia would not be thrilled with it's long sneaky tongue and the way it's tale slowly disappears under the last step of the concrete terrace. Erik's swimming companion, Mr. Frog, did not suffer any injuries.
Although my fear of spiders has worn off the last decade, shivers went through my spine as I saw something moving next to the drapes in our bungalow from the corner of my eye. As I turned to get a better look, a big grey spider ran towards the desk. I tried to squash it with a bag of dirty laundry, but missed it, and the spider hid somewhere in or around the desk.
I'm not gonna lie, I screamed, and so did my wife, so obviously our two kids started crying hysterically. My wife is usually not scared of spiders, but was reluctant to deal with this one, so I jogged out to get help from the staff. One of them came to look for it, but the spider was not to be found ????
Even if there are no poisonous spiders in Koh Lanta, I figured this might keep me up at night, but by the time Erik drifted off to sleep I was too exhausted to even think about it. Over the last days, the whole Gingerson family have suffered from a stomach virus, with the kids taking turns throwing up in the middle of the night. Thankfully, they seem to be on the mend now though.
Another contributing factor to why I didn't mind having a spider in the room (probably) was that it eats mosquitoes. Our lovely Swedish neighbor's baby son, Frey, had been diagnosed with dengue fever which is spread by a particular type of these flying bastards. It turned out to be false alarm for Frey, so I was relieved when my wife found the spider hiding in my swimming shorts in the bathroom this morning ???? This time we managed to catch it though. I guess it will be released back into the jungle and I hope it has poor sense of direction if it wants to return for some reason.
As for the Get Fit Project, I am very happy with my efforts, all things considering. I need to improve my culinary discipline though, which will be a challenge during Christmas. Here is the balance of the books after 2,5 weeks:
PLUS
5 training sessions with Lanta Workout (2 x Bulgarian bags, 2 x bootcamp, 1 core/cardio).
3 beach runs (about 6 kilometer each).
Diarrhea for 2 days probably got rid of some blubber.
About 7 walks to Erik's kindergarten (a few kilometers), sometimes with him on my shoulders.
MINUS
3 pizzas
1 souvlaki
2 burgers
2 SangSom buckets
A few dozens Chang beer
A few dozen sodas
The business trip to Bangkok was a success, meeting more existing clients than expected and talking to a few potentially new ones. I also had a great catch-up with Asian Gaming Brief about the ASEAN Gaming Summit in March where we will be hosting the official conference poker tournament. We have already managed to secure prizes worth $3000 for this freeroll thanks to EEGEvents/EEGMedia and iGamingRadio.com.
I also met with our Thai Language Manager and organised an eventful dinner together with Tal Ron and Moneynetint with delegates from the Affiliate World Asia 2017 joining as well.
Business is going good also for Erik, or Batman as they call him down here. He has started his own Tuk Tuk business and charges 5 Thai baht per ride. A very popular service! As I mentioned in the previous blog post, he is attending a Swedish kindergarten, so his Swedish language skills are improving at a fast pace. He is even claiming, with the assertiveness only a 4 year old can have, that squid is called "bläckfisk" in Norwegian when it's in fact called "blekksprut". I will admit (for once) that the Swedish translation makes more sense here 😉
Erik's Thai is also getting better every day and his pronunciation is impressive. This is important as Thai is a very tonal language, so if you pronounce it wrongly the Thais will often not understand you. As far as I know, he already knows the words for banana, hello, thank you, monkey, milk and pineapple. He is even forced to use his English to a much larger extent which is great.
As for Nelly, she had a little run-in with the stairs and the locals get a good laugh when we say it's from Thai boxing with Batman, with Erik running next to us in his new t-shirt with a black Batman cape. Her favourite activity is running after the local dogs. Liza's Ergobaby carrier is from MaltaMumShop. In other news, some old friends from Malta have announced they arrival shortly in Koh Lanta, so we are excited to spend Christmas with them.
PS: I found this Thai translation of an airline slogan funny. I doubt Thai Lion air is popular among people that are scared of flying. More funny examples here.
---