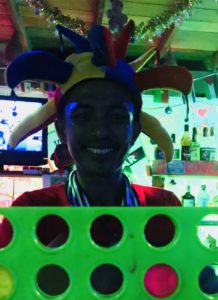 Wed Jun 19th / Roy Pedersen / Manila
BETS AND BALL-BUSTING IN MANILA…
…a Flipped Journey to the Centre of a Midget Boxing Ring.
I set out to Asia to write my first novel but gave up before finishing the first chapter. I can't tell you exactly where my focus shifted but it was probably somewhere between going to a Full Moon Party at a place called Mushroom Bar and waking up with my toenails painted yellow.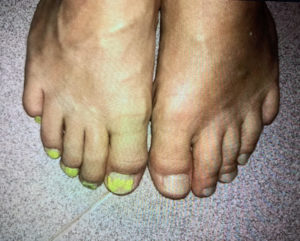 I had breakfast with my family on the beach. Few things cure a hangover like the silence after you dive into the water head first. But not this one. I puked my guts into the beautiful and clear Andaman Sea. Luckily I was facing the horizon so I don't think anyone noticed. That made me feel better. My ears were ringing but I had a song stuck in my head: Around the World by Daft Punk.
"Think of people with real problems", I told myself as I walked back to the breakfast table.
Better at business?
It was time to face reality. The most creative texts I had written since graduating from journalism school 17 years ago were a few travel features in a local newspaper. The height of my public reach came from some odd videos starring celebrity lookalikes. Even in my quest to write an original blog post, I ended up with a title that is aimed at making you think of Fear and Loathing in Las Vegas – A Savage Journey to the Heart of the American Dream. Maybe the reality is that I am better at business than I am at writing.
A few months ago I had appointed a new CEO, with myself being the Chairman of the newly appointed board. We had just celebrated the 10-year anniversary of All-in Translations and I needed a break. The timing was good, with strong management and highly motivated staff.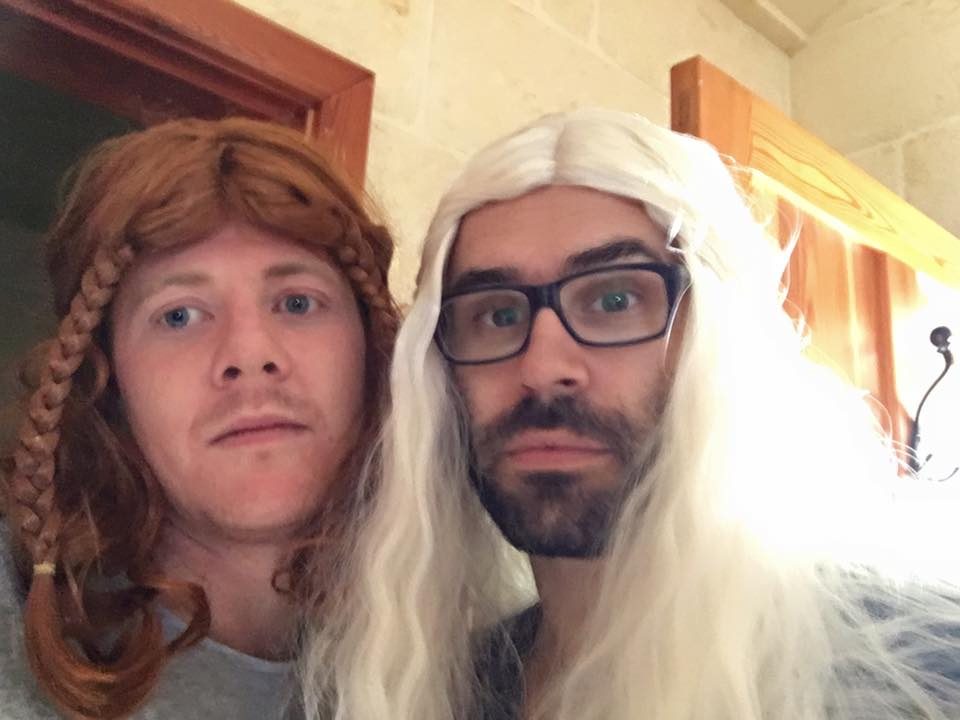 There was one obstacle though; one that the company had carried on its shoulders for several years. We failed to make the gaming industry fully realise that we were offering more than just translations as a service.
We had expanded our service portfolio with multilingual content writing, SEO and audiovisual services. We had become a content solution provider for the iGaming, sportsbetting, Esports and FinTech industries. But we were stuck with "translations" in our brand name. This stigma and domain name needed a turnaround and change, but to what exactly?
It took us years to finally find a URL that captured the two most important features of our company – our love for games and betting, as well as our ability to create content for our clients and make it go global.
And just like that, we had an epiphany. The new URL had to be All-in.global.
Where was I? Ah yes. My son was asking why I had yellow nail polish on one foot only. I had no clue so I countered by asking why he was wearing two different socks. It runs in the family I guess: his grandfather wears socks to the beach and my socks rarely match. Another mismatch was the look of our website – with the new brand, we wanted a new look. We had grown tired of white text on green grass with an orange contrast. Our company had become more tech-focused and tons more creative, and we wanted our new design to portray that. But how? I needed a proper cleanser to see clearly. And I didn't have to ask my new friend Christian twice to join me for a night out to get the ideas rolling.
Buckets and ladyboys
We started at Joker Bar (Koh Lanta, Thailand) where we shared a Sangsom bucket – known for its ability to make heterosexual men wake up next to a ladyboy. A Sangsom bucket is basically a mix of strong rum (the locals call it whiskey) and KratingDaeng energy drink (Red Bull on steroids). Add a little soda, skip the straws, and you'll have wings in no-time. We drank the first bucket while playing a game of Score4 which Christian won. My excuse for losing was the interior at Joker Bar. It completely enthralled me. The tables, chairs and the bar itself were made of wood, with perfectly random paintings in yellow, blue and orange neon. Some flags were painted and some were hanging on a string, there must have been at least 200 flags in total.
The barman himself, Joker Man, was an inspiration. While teaching us some Score4 strategy he showed us his expansion plans: A guest house up in the hills where the house would be shaped as King Kong, next to a big wooden boat with more rooms inside. He seemed like a very peaceful man, but his detailed drawings felt like a protest against other buildings in the neighbourhood where aesthetics had been far down on the list of priorities. Koh Lanta is one of the best-kept tourist islands in Thailand, but there are concerns about a planned bridge from the mainland.
The evening got a little darker at Mushroom Bar, but the full moon brightened the sky like a light bulb. We finished our second bucket around midnight and I think this is when the henna paint arrived at our table. After the third bucket, we were dancing on the bar, never felt more alive, and when I came to my senses after the fourth bucket, it was time to go home.
I looked around for Christian but figured he had gone home. The day after, he told me he had fallen asleep on the beach and was woken by some fellow Swedish travellers. "Lever han?" (Is he alive) one of them had asked while poking Christian with one foot. Alive he was, God bless him. He even made it home before sunrise and so did I. I suppose the best way to explain the link between my night of neon and the new look of All-in Global is to show you this animation. The new website will be live shortly.
After a few days of soul searching and writer's block I was ready to go back to work. Fast forward to 20th March as flight PR0731 was leaving from Bangkok to Manila with me on board. After two months on the beach, I was ready for anything. Isn't it beautiful when life gives you a new start, kind of, on board a flight that is about to take off?
My mission in Manila was to organise the poker tournament of the ASEAN Gaming Conference at the PokerStars live room. They had changed location from City of Dreams to Okada, which was my first stop after shaking off the taxi scammers at Ninoy Aquino airport. It was our third year organising the tournament and we were expecting a good turnout, including many of the most influential people from the gaming industry around the world. Things had to run smoothly but they had it under control. So I took a taxi to the conference hotel to check-in and I was excited to see the new custom made tournament trophy we had flown in from Norway. But the trophy wasn't there. So I dropped my bags and went back out into the night to try and find some folks that could help me.
The usual suspects
The moment the elevator said pling at the top floor of Nobu, I got an overview and immediately knew the night was going to be a messy one. The usual suspects were already buzzing and I met an old friend from Malta. I also met Diana from Mexico; she worked as one of the event managers and was my best bet at retrieving the poker trophy in time. Diana took a rain check on my tequila offer and promised she would continue the investigation of the missing trophy first thing in the morning. Customs bureaucracy in the Philippines is not my specialty, so I was relieved that the issue was being handled. The usual suspects continued the party around the casino bar at City of Dreams while some lady was singing golden hits with a funny accent. Our night ended in a place called iPong. Apparently, I had celebrated a bit too vigorously when Team Norway won a game of beer pong against the local champions. No harm done though, apart from ripping a few buttons off the shirt of a teammate.
Day 2 started with good news. Diana had located the trophy – it was stuck in customs and the officers demanded a ransom. I handed over the cash and she would attempt to get the hostage out without any casualties.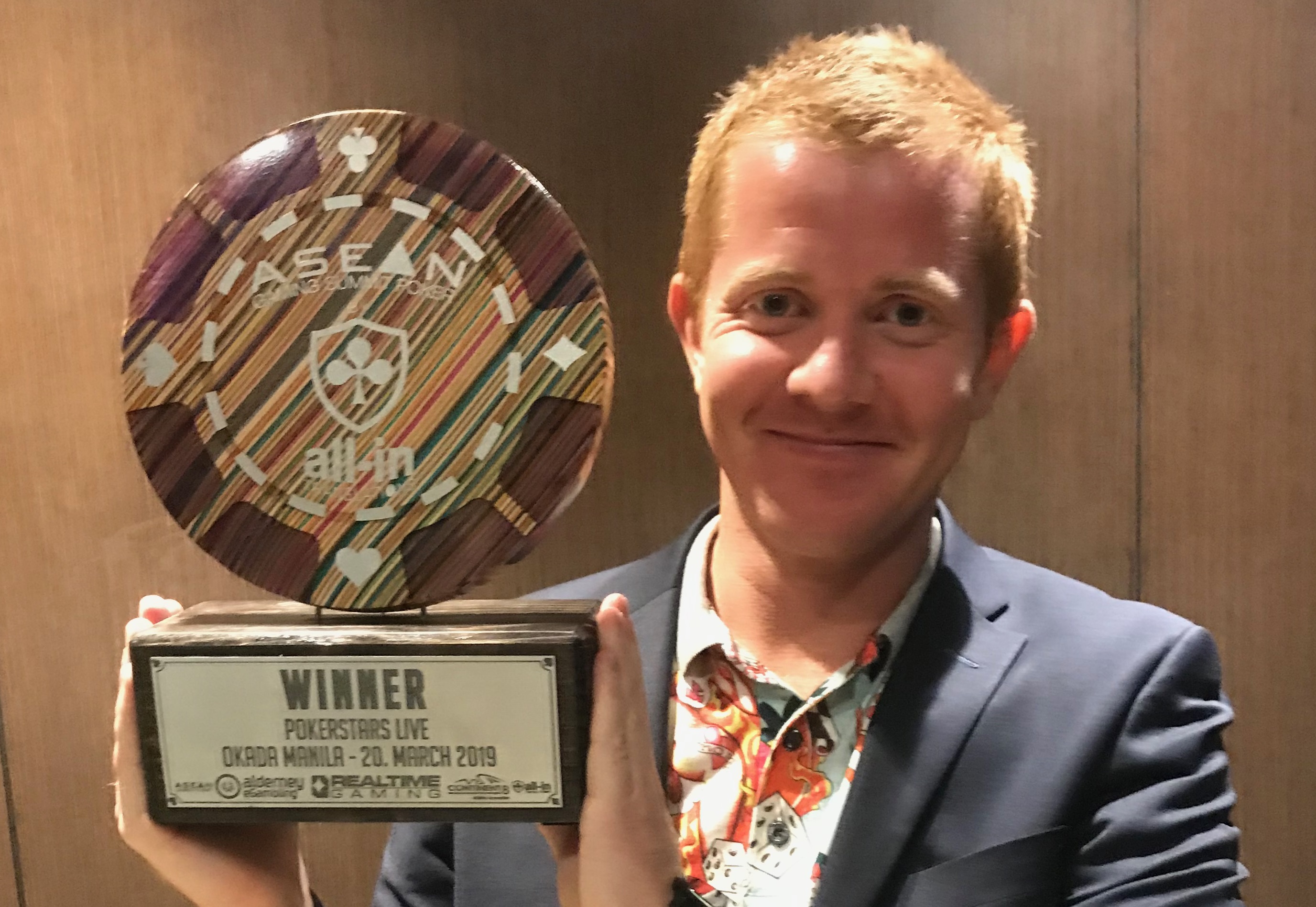 In the meantime, I had found two sessions that particularly interested me on the conference program. It was a panel about Macau, Japan, and Korea as online gaming markets, since we work a lot with localization of Chinese, Japanese and Korean gaming content. We see the US becoming increasingly important for our content writing service since many states have now legalised sportsbetting, so I also attended a presentation about that. In between the sessions the plan was to hand out flyers for the poker tournament, but people didn't really need them. To my pleasant surprise everyone was well aware of the tournament and had already registered.
I took the registration forms and found a seat at the bar in the C-Lounge. The annual All-in Global poker tournament is always free to enter, but it's only for delegates of the ASEAN Gaming Summit. So I wanted to cross-reference the players' lists with the delegates, but before I finished, Diana finally arrived with the trophy! It is a true work of art and since I considered myself as one of the more experienced players in the tournament, I fancied my chances of bringing it home if I could avoid ugly bad beats like in the two previous years. I finished my beer and had a tequila with Diana, which left me with 1 hour to get ready before I was welcoming the players over at Okada.
New poker tournament record
77 players showed up which was a new record by far. I folded my two first hands and picked up two Queens on the third hand after five minutes. I raised, one caller. Flop showed K, Q, J rainbow. He bet, I went all-in. He called and showed KTs for top pair and a straight draw. At that point, I had a 70% chance of winning. I looked at the dealer and said "Come on you can do it. No Ace please". You all know what happened next. I then took the role of slightly intoxicated host and player exit interviewer which resulted in this Parañaque Poker Party Bad Beat Blog.
Fast forward to 4 players left. With $800 for the winner (thanks to Real Time Gaming), $500 for 2nd place (Alderney Gambling), $300 to the 3rd place (Continent8) and nothing else than the questionable title of "bubble boy" for 4th, this is where it got really exciting. Clinton Long drew the shortest straw of the last 4, but he was not sad at all!
Primoz Krsevan came third and was quite happy with that. The heads-up for the title was between Jack Nguyen and Johannes Eriksson.
Eriksson won, and once the last hand was played, the bouncers at Cove wouldn't let us in – the party was over, but people were heading to the after party at the legendary Ringside in Makati. How do I describe that place? Inside you'll find a bar, two massage chairs and some tables around a small boxing ring. All the staff, which is either waitresses, masseuses or midget boxers, is constantly asking you to buy tequila for them. Since the rest of the people on my table were sober, I had my fair share. At some point, everyone started cheering Roy! Roy! Roy! And apparently, I don't back down from a challenge, even if it brings me to the centre of a midget boxing ring. The punchline, being obvious, is that they hit the referees in the pudendas.
As a concept it's weird, but the staff genuinely seemed to be having fun with it. I cannot say the same for the people of the night outside in Burgos Street. The sudden contrast of the cheerful atmosphere inside and the heartbreaking misery outside was just too much to bear. Kids, and even babies, are lying right next to the gutters breathing in the fumes from the tuk-tuks and the taxis driving right next to their heads. The girls holding them stare at you in despair, hoping to get a few pesos. I only realised the day after, how much it had affected me.
Day 3. After a long day of networking it was time to suit up for Microgaming's party in the presidential suite. I was first to arrive, together with a fellow journalist, and with 5 waitresses per person, our wine glasses became bottomless pits of joy. It wasn't long before I had hijacked the job of the waitresses and was walking around with trays of tequila shots. When you offer someone a tequila shot, they are often hesitant, but it helps if you take one yourself. I tried to dodge a few, but the Mexican tequila police made sure I couldn't. And when the crew from ASEAN Gaming Summit arrived, I really wanted to show my appreciation, they had done an incredible job… so the tequila race continued.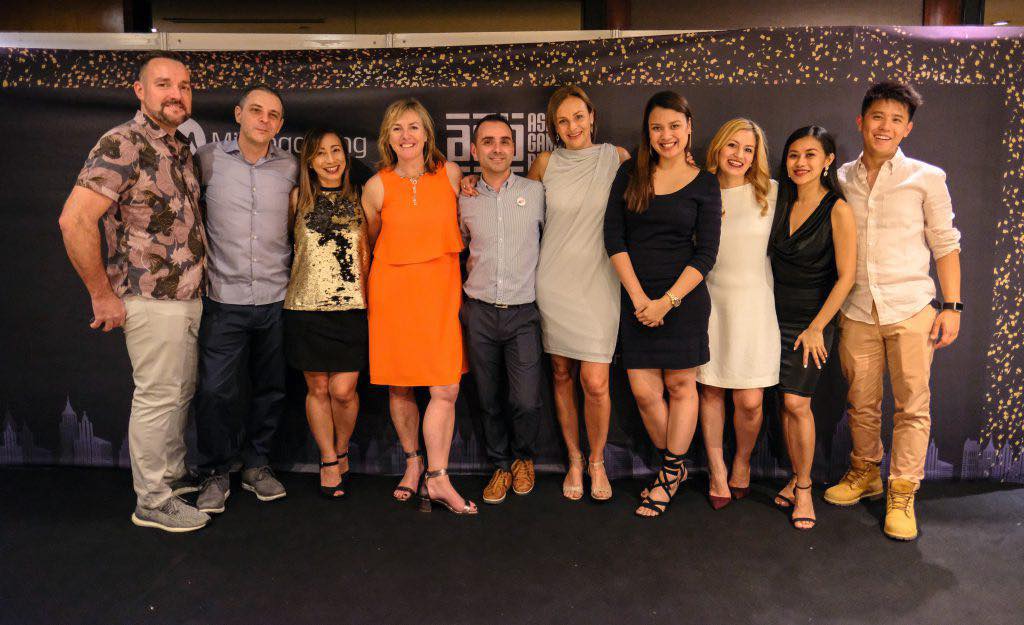 Just as the party had peaked my work there was done. It was time to check out of the hotel, drive across the city, toss my bag at the new hotel, and join the delegates of the SiGMA Roadshow. The drive was a dream, with little traffic and a funny designated driver who had a long day as well, after being one of the last men standing on Day 2. He told a story of how he had suddenly puked in the sink in the morning while brushing his teeth next to his unimpressed girlfriend. When we arrived at the other side of town he walked us through what seemed like a secret door in a shabby looking kiosk, but on the other side, was one of the coolest cocktail bars I have ever seen. After two Moscow Mules, I started crying uncontrollably. The others thought I was having an allergic reaction, but it was the sight of the street kids from the day before who brought upon my tears and purple face.
Prize donated to the street children of Manila
The designated driver wanted to take me to hospital, but when I managed to explain myself, Laarni de Lara from Bromhead Holdings came up with a good idea. A friend of hers, Eiselle Joy Pascua, was involved with an organisation called I love Street Children. I felt much more comfortable donating to them rather than the beggars of Burgos Street, as I strongly suspect there are people behind the scenes taking cuts.
As it turned out, the winner of the poker tournament was not a registered delegate (he wasn't aware he had to be), and Ros Wade of Asia Gaming Brief suggested to give the 1st prize to a charity. This was a solution everyone was happy with and I am proud to say that our company matched the donation of the 1st prize. The vision of the organisation is that there are to be zero street children by 2030. I look forward to next year's conference when we will visit the orphanage they take care of.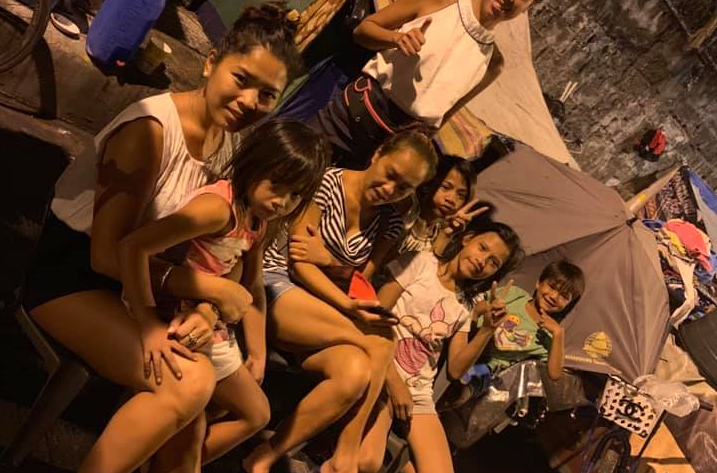 Day 4. No rest for the wicked! I shared a late and lengthy Bloody Mary breakfast with my Malta friend and his comment during sunset sums it up quite well. "Wow. I think this is the first time I see the sun in Manila. It's actually quite beautiful". The night ended with a SiGMA party at one of the coolest venues in Manila where Miss Malta was the DJ. As for me, I recall juggling lemons at the upstairs bar.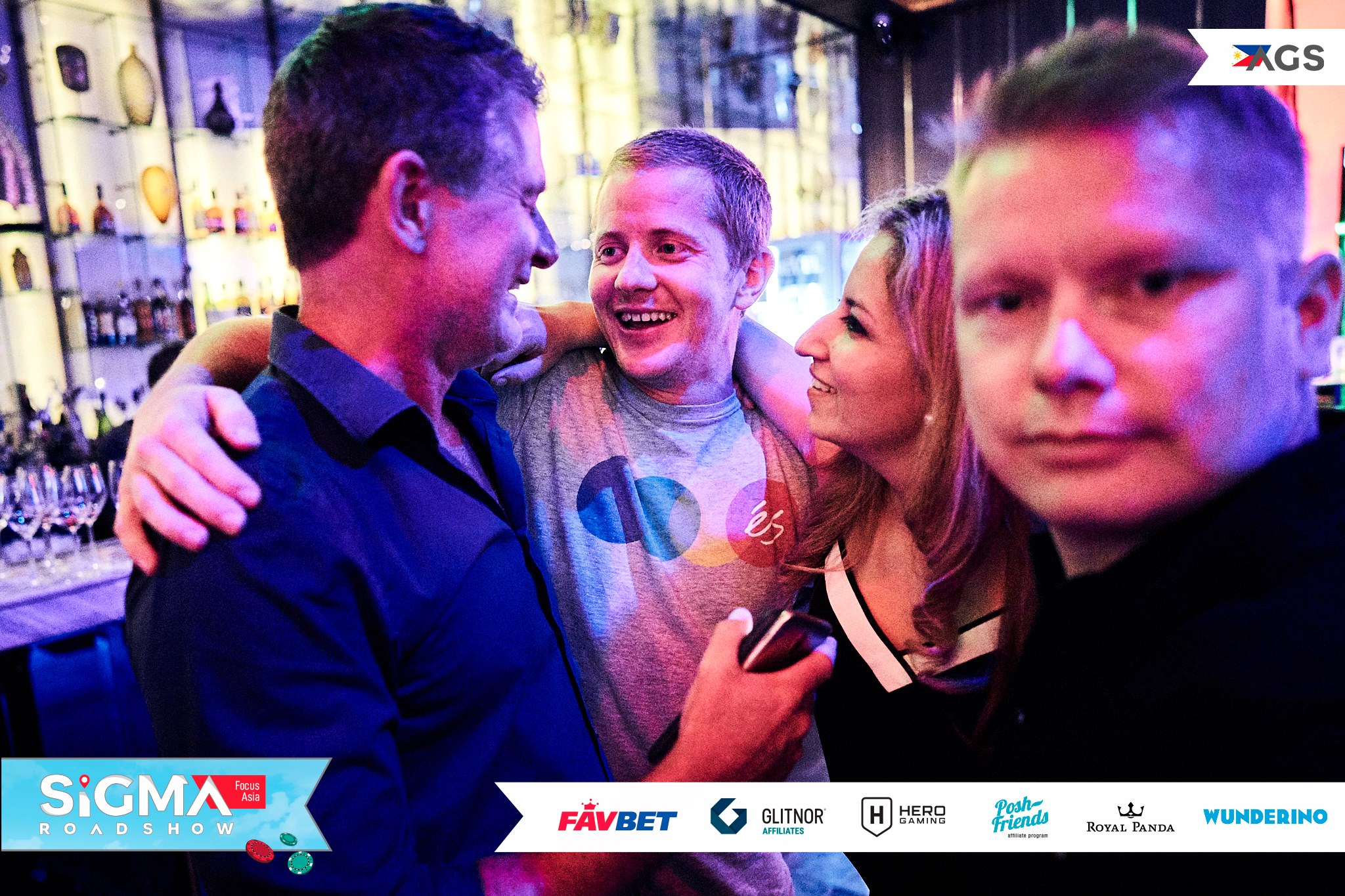 Day 5. I must have been stuck somewhere for too long when I planned this trip as my itinerary for day 5 was to meet our Thai translator in Bangkok and watch Norway vs. Spain in the EURO qualifier. Due to the time difference, the match didn't start until 3 AM, and I knew this translator well enough to suspect a crazy night.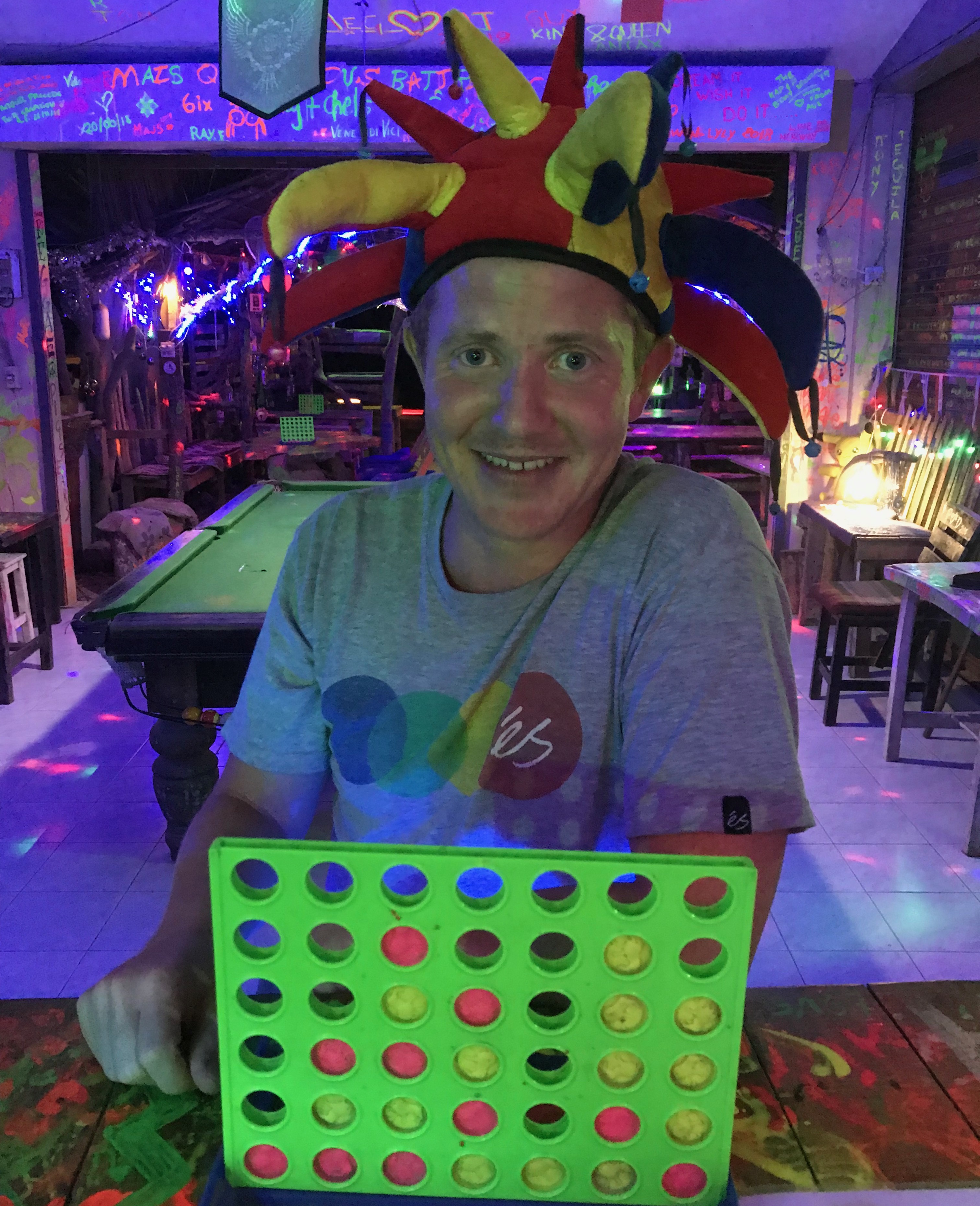 But the universe found a way of telling me it was time to chill. The day after was Election Day in Thailand, so no-one was allowed to sell or serve drinks. We went back to his house and I fell asleep watching Norway lose. The day after, I travelled back to find my family on the beach. I felt blessed that the next conference was a few months away and that I had already sent the Manila shift report to our CEO and the sales team. It was a short version of this text, but with more than 100 leads. They should call me the Joker of networking. As for the novel, I know it's a great idea but so far I haven't figured out how to write it. Maybe straight to the screen? Or find a ghostwriter? Boo!
PS: If you are a client of All-in (or planning to be) you can pick up a free Score4 travel game at our stand (M16) at iGB Live in Amsterdam 17th and 18th July. Look for packages like this.
---