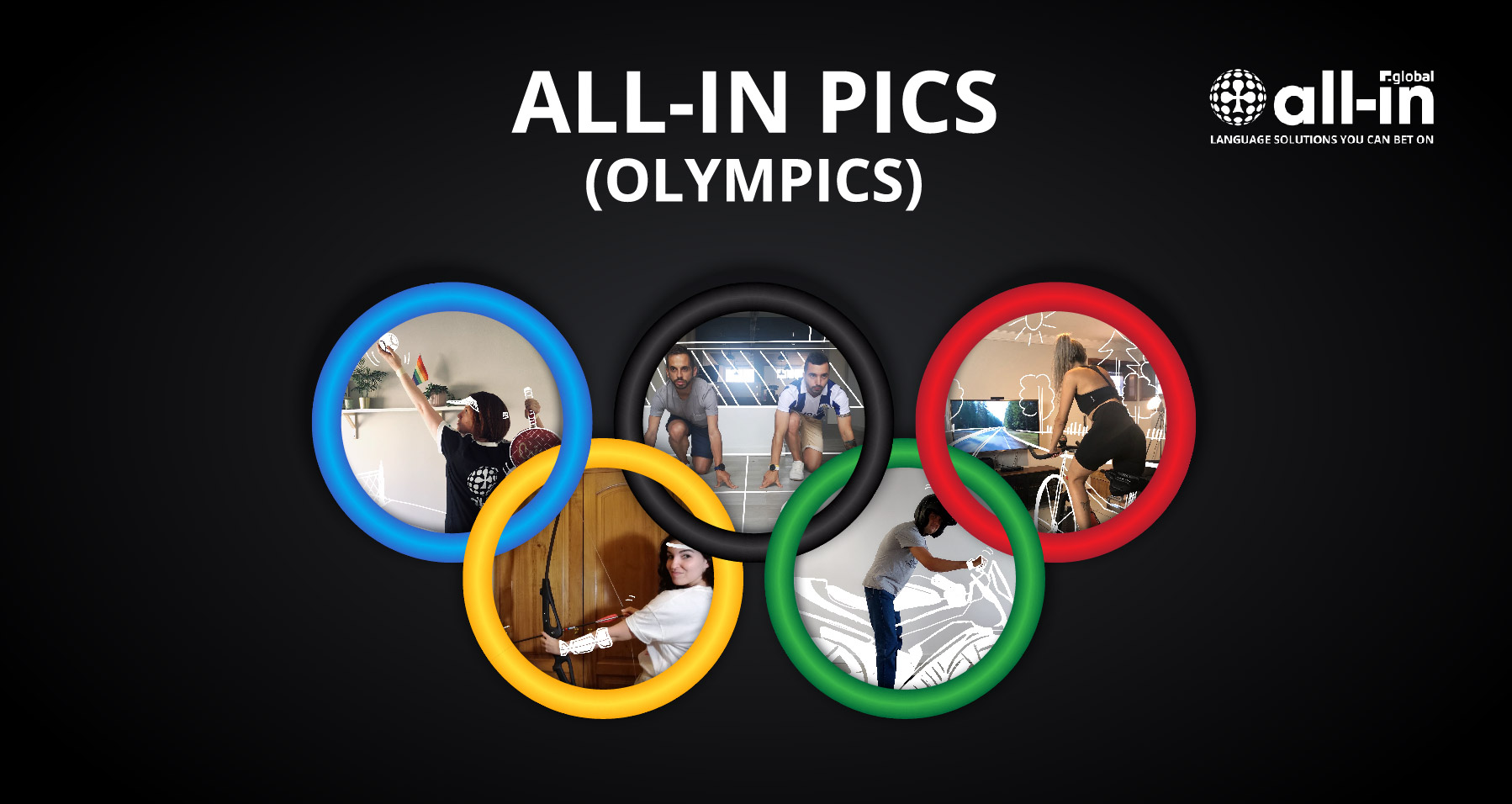 Fri Jul 24th / Marina
ALL-IN PICS (OLYMPICS)
You have heard of the Olympics, but have you heard of the 'All-in Pics'? From cooking pans as tennis rackets, to bathtubs doubling as Olympic pools, the staff at All-in Global have taken some alternative approaches, to mark what should have been today's opening ceremony to this summer's Olympiad.
This week, we invited our staff to send us pictures of themselves practicing their favorite sports in the comfort of their homes. We were stunned by the response, as staff photographed themselves in action with the spirit of togetherness in mind, which stays loyal to the ethos of the 2020 Summer Olympics:
(…) We are each different, and all so much the same. And in these moments we experience and these emotions we share, we change what we can imagine together. We find what we need to go beyond what separates us. Coming together now, we learn how to live together tomorrow. United by Emotion.
Tokyo 2020 statement movie
More than watching sports, we all miss living the emotion of sports together. For now, we keep our social distance and we stay "United by Emotion", while also coming up with the best preparation tips for the comeback of sports betting.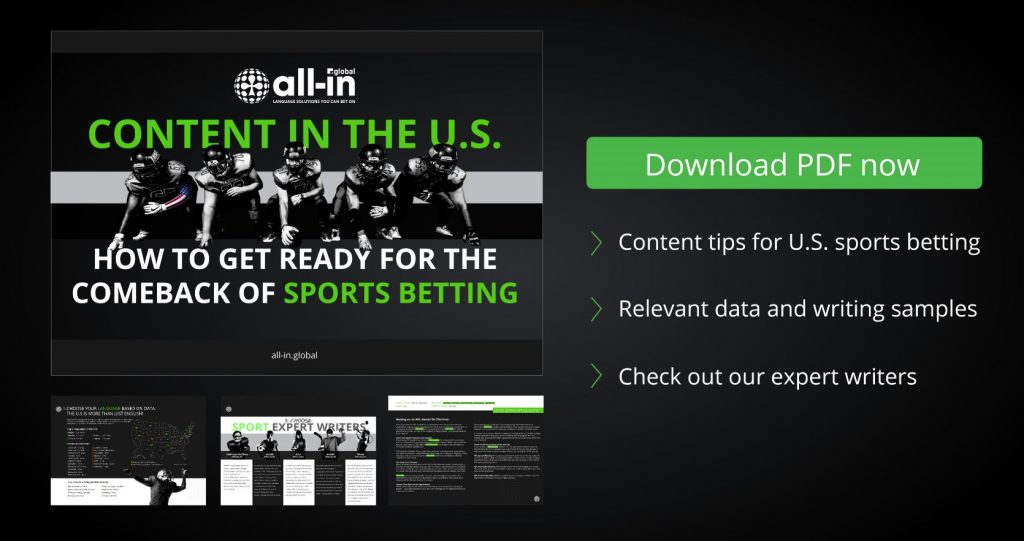 So, with no further ado, behold the hidden athletic talents of All-in Global's team!
Let's start with Mark, our footballer. He told us: "I have resorted to playing indoors to keep my skill levels up. My favorite football memory is watching the 2002 World Cup in which Ireland made an appearance and got to the last 16. It still hurts to hear the name of Spanish player Gaizka Mendieta, because he scored the winning penalty that send Ireland home!"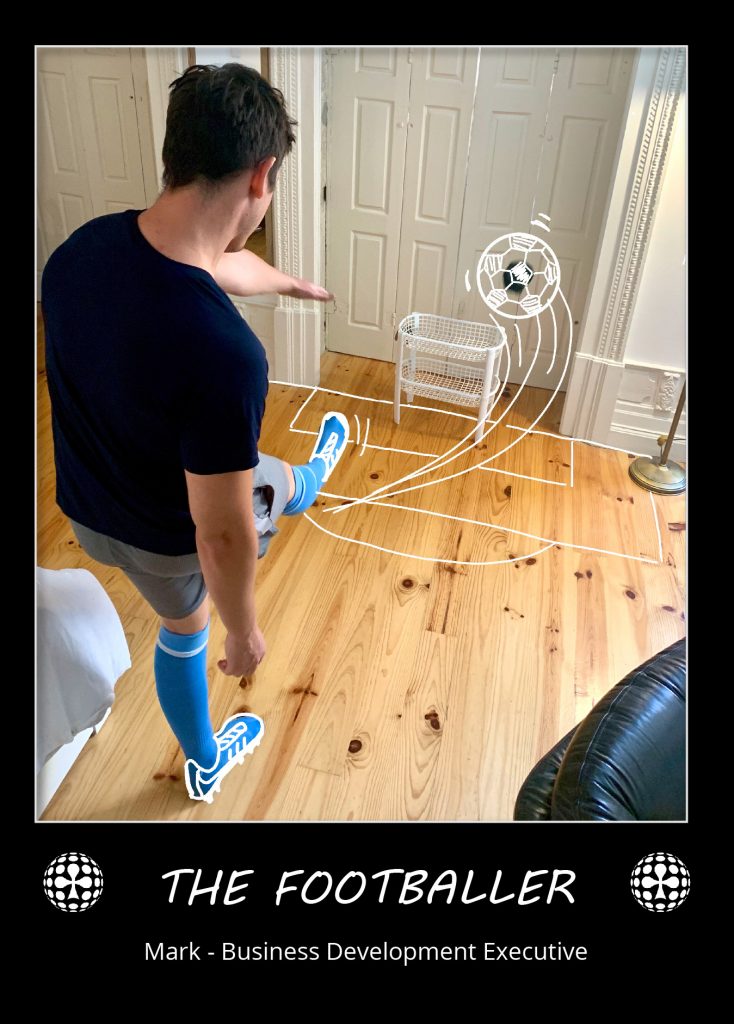 Next, we have Isabel, who prefers to keep her activities Zen – but not without her beloved cat Berlioz! Yoga is not (yet) officially a sport, but Isabel says: "Practising yoga after a day at work relaxes me. At least whenever I have space on the mat."
Though it seems like a far-off dream to see gold medals handed out for Olympic Yoga in the near future, the India Yoga Federation is making some efforts to make it happen. After all, Yoga competitions have been held for longer than many people realize, and the U.S Yoga federation has maintained the regional and championship for 12 years.
Sport or not, Yoga certainly helps keep Isabel's mind at its best, as her role of QA Manager in the various language projects becomes ever-more demanding with the return of sports betting!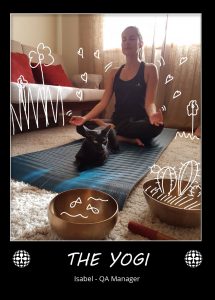 Next, we have Vasco and Rodrigo, who are our runners. They certainly keep the office 'running', and always like to pester their colleagues into joining them for a run, though all too often, they forget that not everyone can keep up with their enviable running pace.
Ever the modest athlete, Vasco said: "We were preparing for Tokyo 2020, but instead of that, we've been running around the office to make sure we're still fit for 2021". Rodrigo added: "We like to run. Mostly, though, we run away from our problems!" Keep running guys, we will be cheering you on during the next marathon!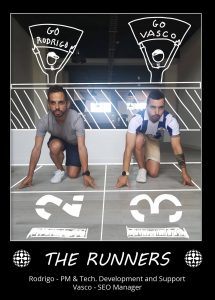 Manuel is our resident car enthusiast, but he chose motorcycling as his favorite sport. He says: "I like adventure, I like speed and I like agility. When riding a bike, I have the freedom to be all of those things and more. That's why I like it!"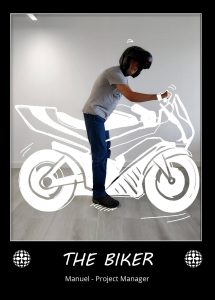 Meanwhile, Ângela executed one of our favorite photos. Using her pan of crepes as a tennis racquet, along with the All-in Global jersey, made her instantly look like a pro tennis player. Ângela said: "Tennis and Crepes — two of my main serves of 2020. Can you guess which one is my favorite?"… We will let you guess, but we'll give you a hint; it goes well with chocolate.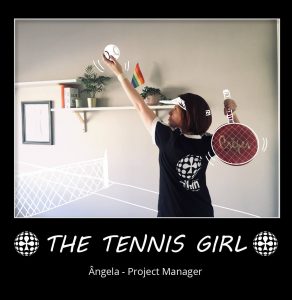 Ioanna revealed to us her secret to be a fit mommy: "Although I don't want to be a pro cyclist I practice it every day, mostly to keep me relaxed but also to keep me away from the guilt of eating the delicious Portuguese food every day."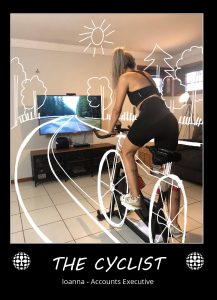 All-in chairman Roy let it all-out for this photo, preparing a synchronized performance in his makeshift 'Olympic pool'.
Speaking about his hidden talent, Roy said: "My day usually starts with a bath, so I decided it was a good idea to get some exercise while bathing. Synchronized swimming fits my elegant appearance perfectly and this is just the beginning!"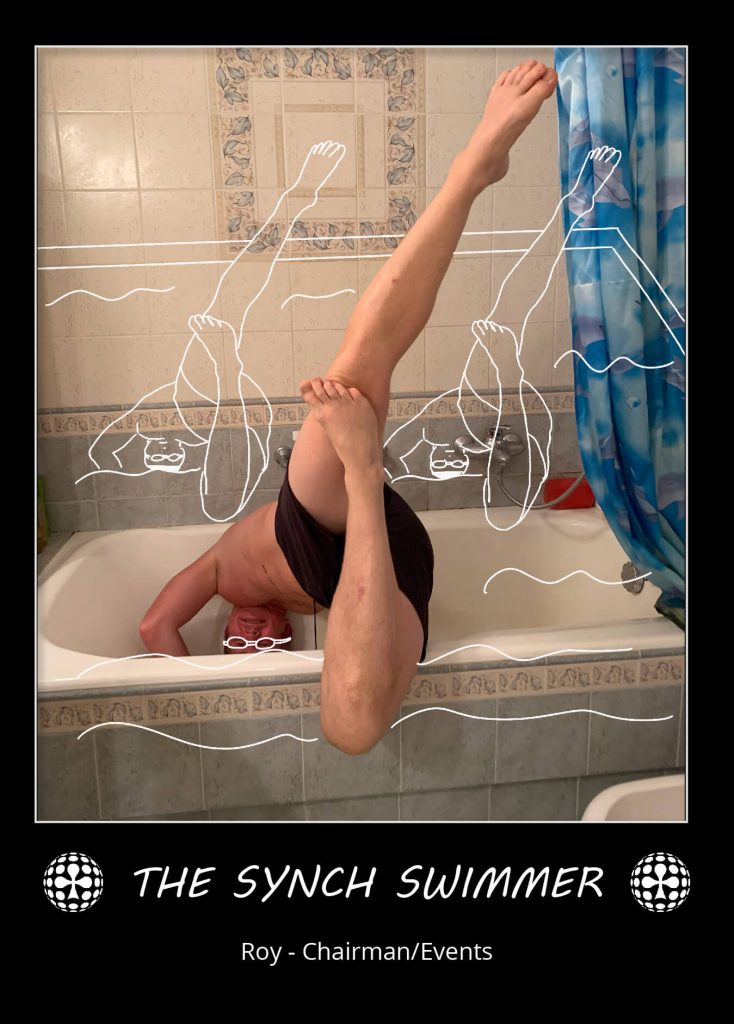 Marina is our esports enthusiast, but she preferred to show off her accuracy skills with a bow and arrow, saying: "I love to play as a sniper in FPS games on PC and thanks to that I really increased my 'virtual' accuracy. Now I'm trying to transport this skill into real life by practicing archery."…Don't worry about the little Pikachu, no creature was hurt in the process of taking this photo.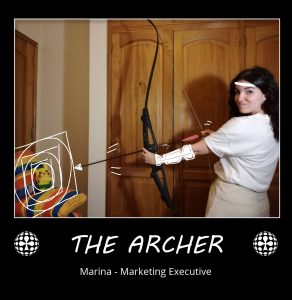 Hiking is not really a sport, but how could we not include our lovely operations manager Angelique going for a walk in the UK mountains?
Angelique has actually confessed to us that her favorite sport is football, saying: "Football is always the best sport to watch with friends. However, since I am not good at it, I like exercising outdoors and enjoy beautiful views."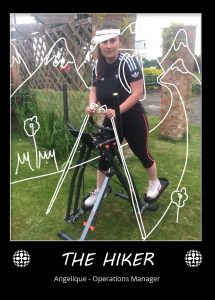 Follow us for more!
We hope you enjoyed our tribute to the Olympics, and our creative methods of engaging in sport, because we certainly enjoyed doing it! Speaking of sport, don't forget to follow PAI LEAGUE Facebook page to keep updated about the current friendly yet competitive five-a-side football league in Malta.
Sports and Sports Betting are also two of the sectors that we are specialize in and if you're looking for content writing in any language we can help with a dedicated team of expert sports writers. Feel free to drop us an e-mail at: salesteam@all-in.global and ask us anything.
---