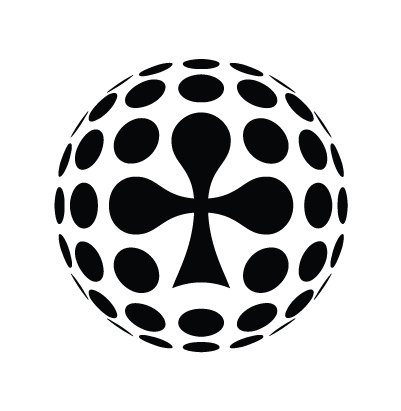 Fri Oct 4th / All-in Global / Archived
WILL WE KNOW THE WINNER OF PENTASIA ALL-IN LEAGUE TODAY?
With just five days left of league play it is still not decided who will win Pentasia All-in League 1 or 2. In this article we will take a close look at the possible outcomes and give you an update on the cup stage.
But first of all: Make sure to keep the evening of Friday 4th May free. The cup and bronze finals will be played at Luxol from 18:30 and the after-party will be held at Surfside. Transportation will be provided between the venues. Players, referees, fans and industry friends are all welcome to join an evening of competitive football while shaking hands with teammates and opponents over a drink and great food. There's of course also the Awards Ceremony, where the new Fair Play Award will be introduced.
League 1 status
Monday, April 2nd, 2018
08:30 PM
 Oceanwood @ Aspire FC
Pitch 2 – Luxol Sports Club
09:30 PM
 Leo Vegas @ GIGsters United 1
Pitch 2 – Luxol Sports Club
Tuesday, April 3rd, 2018
08:00 PM
 Betway @ SD Services
Pitch 3 – Luxol Sports Club
09:00 PM
 Bethard @ ZP Services
Pitch 3 – Luxol Sports Club
09:00 PM
 Casumo @ Play'n GO
Pitch 4 – Luxol Sports Club
Wednesday, April 4th, 2018
09:00 PM
 Pentasia @ Betsson Moneymakers
Pitch 3 – Luxol Sports Club
Thursday, April 5th, 2018
08:30 PM
 SD Services @ iGaming Elite
Pitch 2 – Luxol Sports Club
09:00 PM
 Bethard @ GIGsters United 1
Pitch 3 – Luxol Sports Club
Friday, April 6th, 2018
07:00 PM
 FAST TRACK @ Play'n GO
Pitch 3 – Luxol Sports Club
08:00 PM
 Leo Vegas @ Twin
Pitch 3 – Luxol Sports Club
GIGsters United 1 have had an incredible run this season with nine consecutive victories. It seems safe to say that they will finally take down the League 1 title, after having been beaten on the goalline by Unibet last year.
The GIGsters are 5 points ahead with two games left to play, but last week's fixtures makes the title race more interesting than what it would seem, as GIGsters are now playing against both of the top two teams, LeoVegas (Monday) and Bethard (Thursday). With a win against LeoVegas they are officially champions. However, if they lose or draw, or if Bethard win their game against last year's cup winners ZP Services, then there will be a deciding league final between GIGsters United and Bethard on Thursday at 9 PM.
All of the teams in League 1 can either gain and drop at least one place in the table, so it will be exciting to see which teams are in form when it matters the most.
League 2 status
Betway seems to have League 2 under control and will secure the title with at least a draw against SD Services on Tuesday. But alarm bells will be ringing if they lose. In that case Betfair, the only team that has beaten Betway in League 2, will end up over Betway on the table as direct confrontation counts before goal difference. Aspire FC and Oceanwood can also end up on 33 points, and they are playing against each other today. Betfair beat Aspire FC who cannot win the league even with 33 points, but Betfair lost against Oceanwood.
So if Betway loses and Oceanwood beats Aspire FC we would have a tricky scenario with 3 teams on 33 points where no team can be crowned winner because of direct confrontation. The goal difference would then come into play and Oceanwood would probably win since they are 11 goals ahead.
The Cup Stage
Ten teams from League 1, and six teams from League 2, qualify for the cup stage which starts 16th April. Very little can be said about which will meet which at this point, but stay tuned for updates!
---