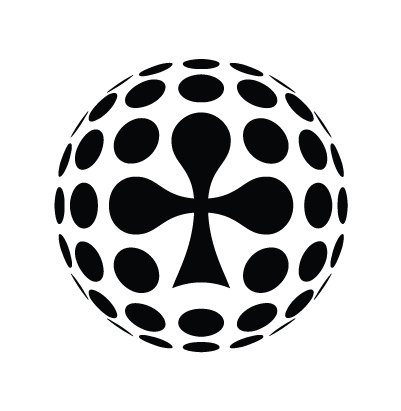 Fri Oct 4th / All-in Global / Archived
WHO IS THE BEST PES DUO IN MALTA?
PES is short for Pro Evolution Soccer – the only real competitor to FIFA for the video game throne in football. PES is developed by Konami and used in the soon-to-start eFootball.pro league- an international esports league which will be broadcasted around the world. As part of the plan to edge into the esports market as a language service provider, All-in Translations has entered a sponsorship with Boavista, who will play against the esports teams of Barcelona, Schalke 04, Monaco, Celtic and Nantes in this league.
Another way of showing the gaming world that we are serious about esports is to arrange an esports tournament during SiGMA Cup at Luxol Sports Club on November 27th. We will rig the clubhouse with two Playstations, 8 consols and two PES19 games so that anyone interested can battle it out and see who the best PES duo in Malta. Or since the whole gaming industry is gathering in Malta for SiGMA next week, you could say we are about to find out who is the best PES duo in gaming.
The matches are played 2 vs. 2, so make sure to plan ahead. Jens Schmieg, top 5000 PES player in the world, will be present on the spot help when not playing matches in the SiGMA football Cup.
This is the schedule:
10:00: Clubhouse opens. Play a friendly game or get your name on the waiting list.
13:00: Break for the panel discussion about football in esports (among other topics). Open bar for SiGMA delegates.
13:45: Deadline to sign up for the SiGMA esports Cup.
13:50: Draw
14:00: First round is played (we wait for players that are playing in the football cup).
We will decide on match length, number of rounds etc. the moment we know how many players are participating.
Carousel Group is sponsoring the 1st prize: A €50 voucher for each player on the winning team. Can be used on Steam / Xbox / Playstation /Hotels.com / Flightcard.com.
Please RSVP here to stay tuned and so we can get an idea of how many people will play.
Rules
A: Format
1. All matches in the tournament will be 10 minutes duration.
2. Group Stage+Knockout or Knockout-only will be decided shortly before
3. Three (3) points will be awarded for a win, one (1) for a draw and none (0) for a loss. At least 2
players from each group with the most points, will qualify for the knockout stage.
4. If two or more players are tied on points, then players will be ranked by
– goal difference
– if goal difference is even, then by most goals scored
– if both of above are even, then by direct result
– if all three above, a random draw will decide
B: Team Selection, Personal Data Settings and Game Plans
1. Players may choose to use only national teams on PES 2019.
2. Classic teams are not allowed to be chosen.
3. Every nation can only be chosen once per match (rock-scissor-paper to decide if both players want the same team).
4. As a standard, there will be two button configurations to choose from: PES Standard controls or FIFA Standard controls. Players may use any personal data and button configurations they wish. In this case, the player is advised to save them for future matches.
5. Players may use any game plan options available to them within PES 2019.
6. It is each player's responsibility to ensure that their Personal Data Settings and Game Plans are correct before the kick-off option is selected.
7. Live Update must be turned off during the team selection.
C: Match Set-up
1. The following settings must be selected from the general settings menu on the match menu
screen for all games within events:
a. Match Level: Top Player
b. Match Time: 10 Minutes
c. No. of Substitutions: 3
d. Player Emotions: OFF
e. Condition Home: Moderate (→)
f. Condition Away: Moderate (→)
g. Injuries: ON
In addition to this, Extra Time and PK must be turned OFF in group stage matches and ON in
knockout matches.
In the event that a match is set up incorrectly, players must call Tournament Admin and he will
make a decision on what action is to be taken.
2. The following settings must be selected from the Stadium screen for all games within events.
a. Time: random
b. Weather: random
c. Length of Grass: Normal
3. All matches must be played with the following camera and speed settings:
a. Camera Type: Dynamic Wide
b. Zoom: 2
c. Height: 2
d. Speed: 0
D: Tournament Behavior
1. During a match one can only pause if the match is interrupted by a foul, goal kick, throw-in or
goal. You can only pause up to 3 times, in total maximum 60 seconds. If a player believes their
opponent has paused whilst the ball is still in play then they must call a Tournament Admin, they will make a decision on whether the pause was fair, and any action that should be taken as a result.
2. Rude, abusive or violent behaviour won't be tolerated at the event and any player committing
such behavior may be ejected from the tournament.
3. Players are expected to play in a sportsmanlike manner during the event. In the instance you
think an opponent is showing unsportsmanlike behavior then please call over a Tournament Admin who will make a decision on the behavior and how to proceed.
NOTE :
* Organizer have the right to change the tournament format, game format, prizes, time, venue,
date, etc. without given any prior notice before, during or after the tournament over.
* In the event of any dispute during the tournament, the decision of the organizer will be final.
* The Organizer reserves the right to change the format at any given time
---