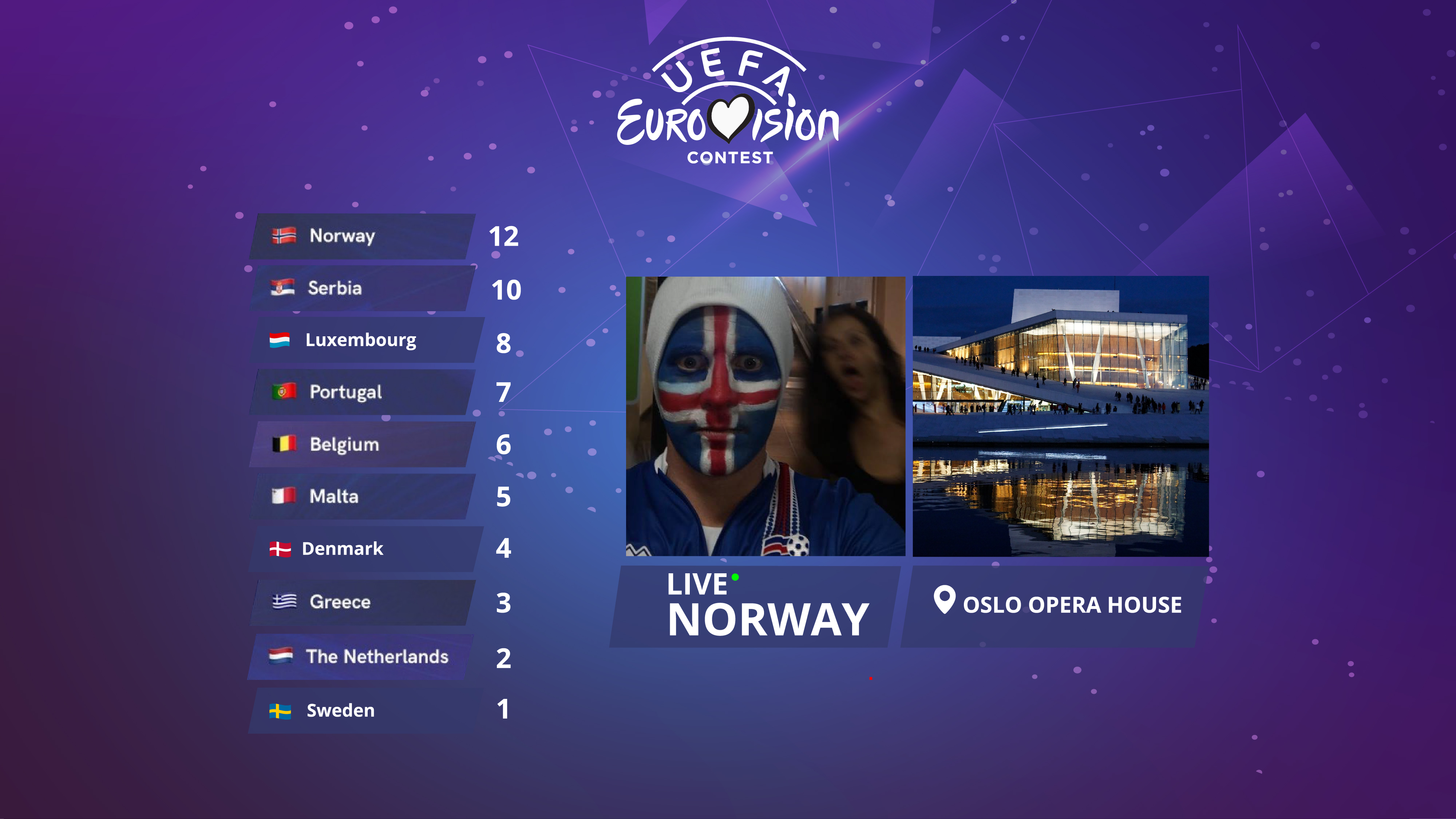 Tue Mar 30th / Roy Pedersen
UEFA EUROVISION CONTEST
These are the points from Norway for this week's UEFA Eurovision Contest.
Once again, I find myself in search of an additional football team to root for after Norway's (disastrous) match against Turkey. Luckily, there are many good candidates to choose from – judging by the World Cup Qualifiers highlights this week. Norway played like a youth team but got many "votes" for a positive contribution to Human Rights.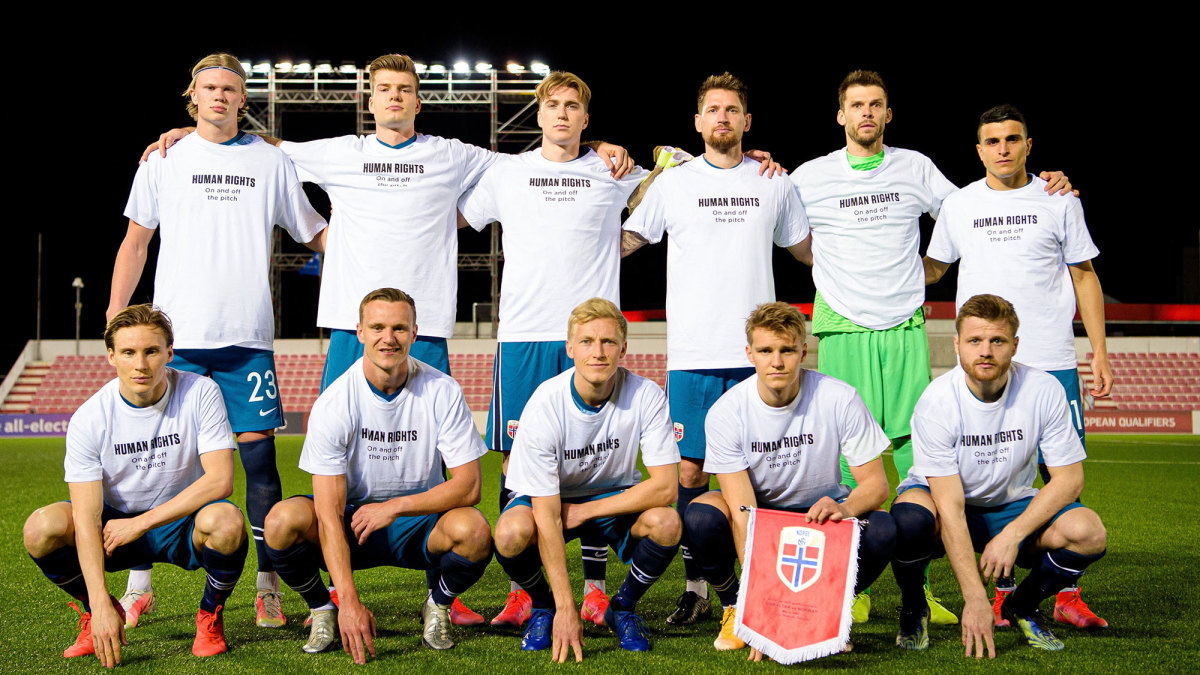 The "UEFA Eurovision Contest" votes are by no means political or partial, and they represent only the objective assessment of each national team's performance. (That was obiviously ironic!) The jury only consists of All-in Global (of which I happen to be the founder), but there's literally no one else in the company except for myself who cares enough about Norwegian football to place a vote. That's fair enough though: we have not qualified to a big championship with our national men's team in 21 years. But Norway did get a lot of attention with its campaign promoting Human Rights.
The t-shirts the team wore during the warm up were printed with "Respect on and off the pitch". Then, during a "dramatic" turn of events, they changed the shirt prints to "Human Rights". It did lack a certain panache, I must say. Perhaps a Eurovosion designer could have come up with something better? No idea, but the initiative attracted a great deal of attention, even generating an article in The Guardian – who happens to be the newspaper to report on 6500 foreign workers dying in work related accidents since Qatar started building for the World Cup in 2010.
I guess UEFA lost all credibility when they mysteriously decided to select two hosts in one go for the first time ever, making plans 12 years into the future. First it was Russia in 2018, now it's Qatar who's completing the project of the current UEFA board in 2022. The messages on the Norwegian players' shirts were a demonstration against the lack of Human Rights in football and a cry out against the manner in which the organisation of the World Cup 2022 has been handled.
From a (wishful) football POV, I was once again convinced that the new Project Norway – with Martin Ødegård and Erling Braut Haaland as key players – could make my dream of going to a big championship as a Norwegian fan a reality. Yet history unfortunately repeated itself, and we lost 0-3 against Turkey, turning my dream into another nightmare of clinging to hope in a hanging "snor."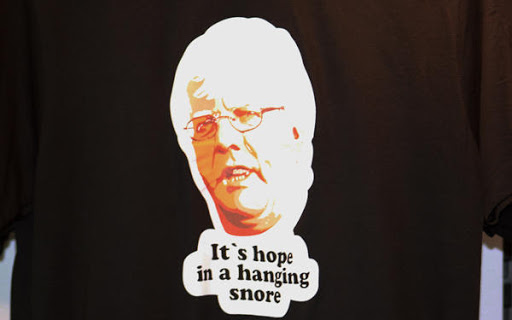 I do like the two things Norway is getting global attention for recently: Human Rights and electrical cars. So without further ado, I give you the UEFA Eurovision Contest points from Norway.
12 POINTS: Norway
For their "score" on the Human Rights Index, not for the quality of the matches they've put on. But wait: can a country give 12 points to themselves? Oh well… sticking to the rules doesn't seem to be a prerequisite in international football nowadays.
10 POINTS: Serbia
That 2-2 goal pushed Serbia over my 10 point line. To come back from 0-2 against Portugal, and to do it with a text book goal like that warmed my football soul after a long, chilly winter. In the spirit of Eurovision camaraderie, I should mention that I have many Serbian friends and acquaintances, like the referees from the PAI League in Malta, and although Serbia denied Norway a place in the EURO, I wish them the best of luck. Their tenacious spirit on the pitch and unwillingness to give up is something we can all learn from. And that goal, oh-la-la! From Mitrovic to Kostic to Radonjic and back to Kostic, bam-bam-bam-bam, that's how you counter attack!
8 POINTS: Luxembourg
I thought of Luxembourg's football team as one of the weakest in Europe before seeing their match against Ireland on Saturday. They won 1-0 after a well-deserved goal from Rodrigues. The Dynamo Kyiv midfielder had a wonderful strike denied but his 86′ minute winner gave Luxembourg the 3 points. They are playing Portugal today (Tuesday, march 30) in what could be a very exciting match. Have you ever been to Luxembourg? It's a lovely, small-sized country, with a population of approximately 614 000. The three most spoken languages in Luxembourg are French, Luxembourgish and German (the latter dominating the printed media).
7 POINTS: Portugal
I'm getting Diego Jota back into my Fantasy team on a Wildcard in Gameweek 31 – that's for sure. Portugal have an incredibly strong team, and I think of Guardiola when I some of their attacking attemps with through balls deep in the canals. They're in the top 3 favourite to win the EURO or the World Cup in my book right now. Those championships will be just 18 months apart, with the EURO this summer and the Qatar World Cup in the winter of 2022.
If football should send one football player to the Eurovision Song Contest, the guy should be Cristiano Ronaldo. I admire greatly his winning pedigree and mentality. Against Serbia, he had walked off the pitch with a yellow card before the referee blowed the final whistle, refusing to accept that this delicate finish was not ruled in. To be fair, I think the ball crossed the line but from the angles I've seen it's impossible to say for sure. Do they have VAR in the Eurovision?
The headquarters of All-in Global are located in Porto by the way.
6 POINTS: Belgium.
De Bruyne did what Sørloth didn't manage to do with Haaland. He knew Lukaku was strong enough to keep the defender away on his first touch. Lukaku's second and third touch sent the Czech defender to the stands for a goulash, and the fourth hit the net. Bravo!
Czechia, another team that deprived Norway of a big championship in recent years, played really well and managed a 1-1 draw. Souzek could have headed in 2-1 in the last minute but he costed my FPL team so many points in the past that I am struggling to root for him.
5 POINTS: Malta
Malta loves the Eurovision Song Contest, and All-in Global loves Malta. 2-2 against Slovakia is a great result for the Mediterranean squad. Malta was 2-0 up after great goals by Gambin and Satariano. More of those, please!
4 POINTS: Denmark.
2-0 against Israel and 8-0 against Moldova. Something's brewing for the EURO 92′ winners.
3 POINTS: Greece. 
1-1 vs. Spain on our 200th Independence Day? We'll take it. I say "we" because my family is half Greek. They won the EURO 2004 against all odds, and just a few years later I met my Greek wife. Greece reached the knockout stages in both 2012 and 2014, so it was quite the delight to be a Greek supporter. We hope to see our family and friends there soon!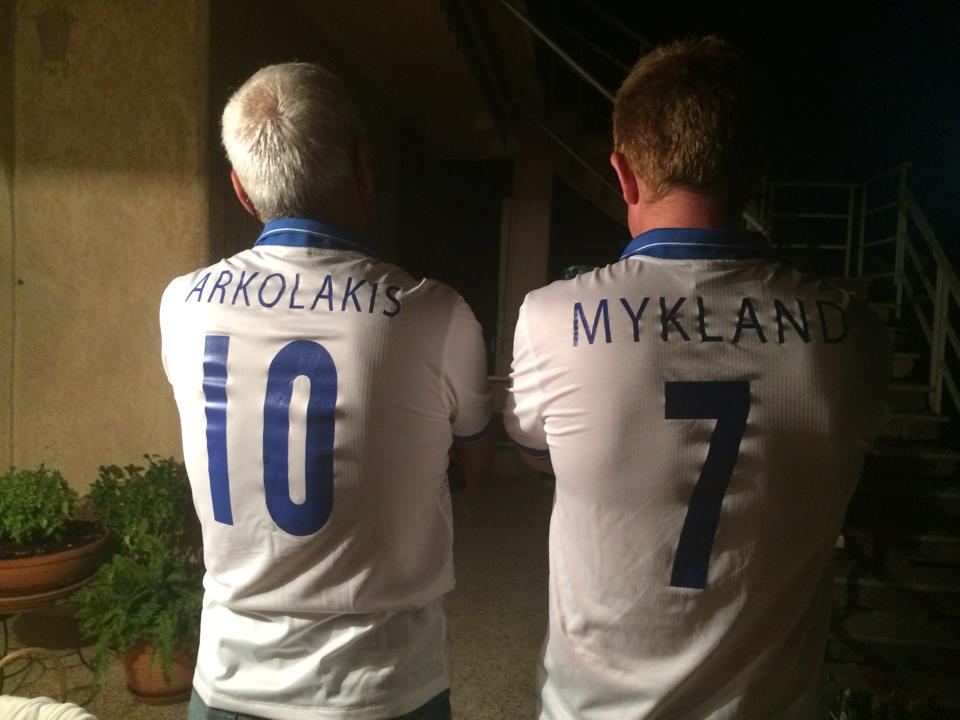 2 POINTS: Netherlands
Crazy Dutch fans on the stands! What a sight! Is there actually hope to see a football match live again for the rest of us as well? It seems so! In any case, Amsterdam hosting an iGaming Supershow would not be the worst place to go when things open up a bit more. Holland lost surprisingly to Turkey who has 6 points now and leads Group G but "Oranje" won 2-0 against Latvia. They too wore t-shirts promoting Human Rights.
1 POINT: Sweden
6 points in 2 games. Zlatan back. Not jealous at all! Good luck to our historical neighbor, though normally you don't need it when it comes to playing football. Skiing on the other hand… Cut to commercials from Holmenkollen.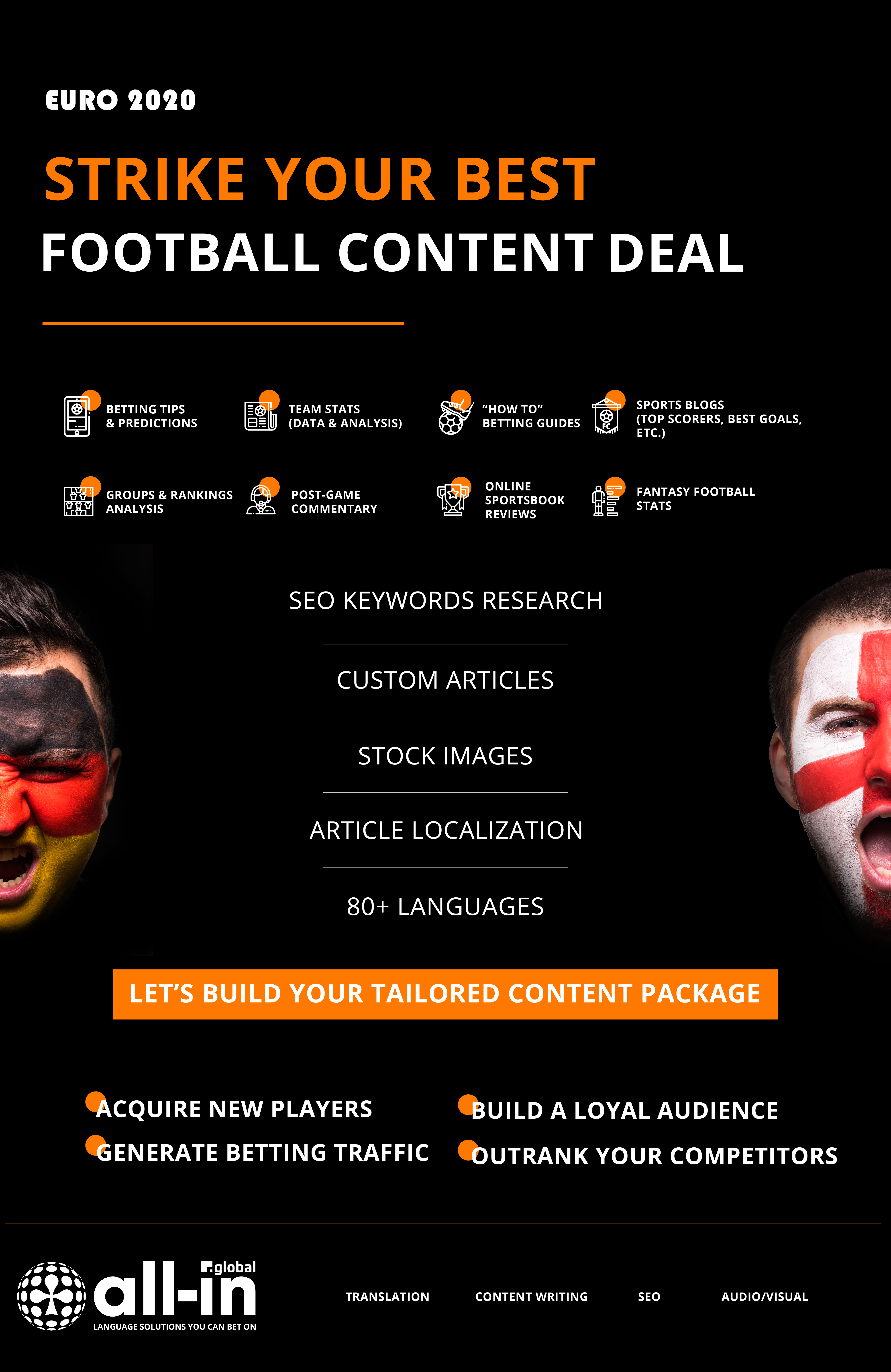 ---