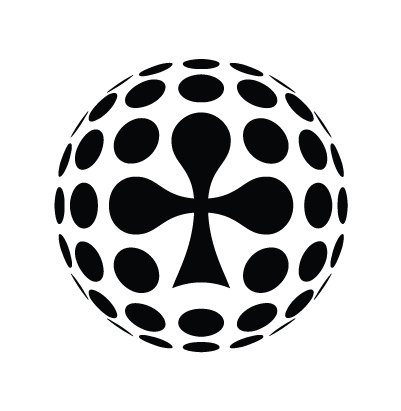 Fri Oct 4th / All-in Global / Archived
Top 10 Sports?
We changed the criteria and revised the list of the 10 most popular sports in the world.
This top10zen article from December 2014 listed the 10 most popular sports in the world. It was interesting to note that all of them without exception, were ball sports. Obvious omissions therefore included Formula1, athletics, gymnastics, cycling, swimming and fighting sports such as boxing, judo and MMA. That sounds about right… with one exception.
We'll consider if this list sounds reasonable but first let's go back a step and consider the definition of 'popular'.
The criteria for ''popular'' in the article is quite simply ''number of fans worldwide.' And that definition seems a little too simplistic. For starters, what's a fan? Someone who quite likes a sport, someone who watches it at least once a week on TV, someone who goes and watches it live, someone who reads about it online? Far too vague. And secondly, whatever they mean by a 'fan'', that shouldn't be the only criteria. So we're going to establish our own criteria. In addition to people who watch a sport on TV, online or live we're going to consider the number of people who actively participate in it themselves. Sports also get bonus points for being popular in a huge number of countries rather than just being popular in a couple of countries with huge populations and we'll also consider other factors on an ad-hoc basis. So this obviously isn't an exact science but let's see how this Top 10 holds up against our criteria.
1. Soccer- No arguments. Perhaps the only true global game, played by all, watched by all, attracting the most Media coverage and Social media interest. No doubt.
2. Cricket- At first glance, a dubious selection at Number 2. But when pretty much the whole population of huge countries like India, Pakistan and Bangladesh follow it like a religion, it certainly has the sheer number of fans behind it. In addition to those three countries it's played at school, university and semi pro level in England, the Caribbean, Australia, New Zealand, South Africa and Sri Lanka and has recently grown in popularity in countries like Afghanistan, Ireland and even Oman. It's also becoming far more popular amongst women, both as fans and as players, and growing in Social Media presence, mostly thanks to the Indian Premier League.
3. Field Hockey- We're very suspicious about the apparent 2 Billion fans and find it's somewhat limited to former Commonwealth countries so doesn't have global appeal. Outside the Olympics it has little TV coverage and is rarely mentioned in traditional media or Social Media. It's not staying at Number 3 for long.
4. Tennis- TV audience, check. Global appeal, check. Spectators at live events, check. Media interest, check. Factor in the millions of tennis clubs round the world and popularity amongst children and teenagers as an after-school sport and it's right up there. It's two problems are that tennis courts are expensive and it can't be played in the rain or else it might have been further up.
5. Volleyball- Even combining beach and floor volleyball, it's hard to accept it has 900 million fans. Both are popular at the Olympics and there are solid fans of it in most European countries, China and most of South America with plenty of enthusiasts at amateur level. Still, looks a bit high at 5.
6. Table Tennis- Hugely popular in China and a few other Asian countries but very much a minority sport in the rest of the world. China's dominance at the biggest events- most notably the Olympics- has made it boring for TV viewers and the absence of real characters in the sport limits its appeal and Media coverage.
7. Baseball- No longer just an American sport with a big following in a lot of South and Central America and Japan. The MLB is big business with a big live and TV following and the popularity of Fantasy Baseball keeps people interested but there are parts of the world where people simply don't care about it.
8. Golf- One of the few truly global sports, played in just about every country in the world at amateur level. Because just about every major country has at least one player in the Top 100, it's also got a huge TV following around the world and the talent, charisma and fighting qualities of Tiger Woods gave it a huge boost in the late 90s and noughties. Sponsorship of major tournaments by major brands has further widened its reach.
9. Basketball-  Popular in most European countries, China, Australia, some of South America and of course the USA. More than any other US Sport, the NBA is followed all over the world on TV whilst the top leagues elsewhere are well attended in terms of spectators. Because of its simplicity (you basically just need a hoop and a ball to play), it's popular on the streets and at school and university level.
10. American Football- The clue is in the name. Hugely popular Stateside but very much a cult following outside North America. Yes, the Superbowl is one is one of the most-watched sports events in the world on TV but that's just one night a year.
9 of the 10 remain in the list but some in a different order. We're scrapping field hockey and replacing it with athletics, which includes recreational running and jogging.  It's arguably the most popular of all Olympic sports and has a big TV following for the major events with superstar athletes like Usain Bolt and Yelena Isinbayeva making sure the Media is always interested.
Revised Top 10
1: Football/Soccer
2: Cricket
3: Tennis
4: Golf
5: Basketball
6: Volleyball
7: Athletics
8: Baseball
9: Table Tennis
10: American Football