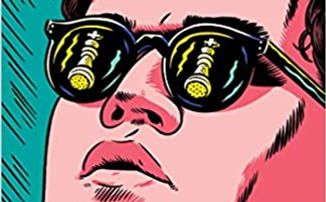 Mon May 4th / Roy Pedersen
THE TIMELINE OF MAGNUS MAKING CHESS GREAT AGAIN
On 3rd May 2020, Magnus Carlsen won the richest online chess tournament in history. This came just a few months after a Norwegian tabloid expressed concerns about chess dying as a sport. Now more players than ever are signing up online, and guess who was the first international betting operator to offer live odds on chess?
I recall that one of the last things I did as an employee in the gaming industry – just before I started All-in Translations (now All-in Global) back in 2008 – was to recommend Magnus Carlsen as ambassador for the Norwegian poker market. Managers in the marketing department wanted to know who was the most famous sportsperson in Norway. Magnus Carlsen was turning 18, and I had heard rumours that he was a poker fan. I am not sure if the company I worked for approached him, but I am sure Carlsen received offers from gaming companies many times since.
In the summer of 2019, the news broke about Kindred Group (Unibet) wanting to sponsor the Norwegian Chess Federation with a deal worth more than €5 million over 5 years. The deal was rejected, as you would expect from any federal sports organisation in Norway if foreign gambling companies are involved, but in the media it became evident that Carlsen wanted the deal approved. In the world of chess and online gaming, it has been an interesting turn of events ever since:
2014: Unibet is the first international betting operator to offer live odds on chess.
October 2019: Carlsen admits in a podcast that his relation with the Norwegian Chess Federation is "significantly worse".
November: Carlsen drops out from the Norwegian Chess Federation.
December: Carlsen wins two world championships in five days (World Rapid Chess Championship and World Blitz Chess Championship) and concludes his best year ever.
4th January 2020: Carlsen is left out of the nomination for "Sports Name of the Year" in Norway, although his achievements alone could have won him the award. Carlsen is criticised for trying to buy the vote of the Norwegian Chess Federation and referred to as "persona non grata from a political point of view" in a tabloid editorial. The same newspaper expressed concerns about chess dying as a sport just a few months earlier.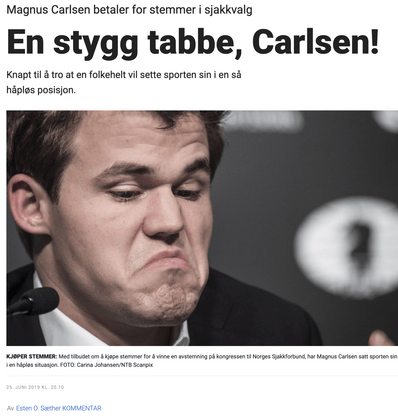 8th January: Carlsen ignores the objections from the federation and his newly- founded chess club signs a deal worth about €500K with Kindred Group. Half of that amount is intended to support the development of young Norwegian talents
30th January: Carlsen signs a personal deal with Kindred Group for a global sponsorship. "I will not promote Unibet with branding in Norway; this is a global partnership and we adhere to Norwegian law," he said according to an article on Chess.com.
29th March: Carlsen hosts an online poker tournament on Unibet called "The Magnus Open" with a 20 dollar buy-in. He does not win.
1st April: Chess.com, the world's largest chess website, reports 700 000 new sign-ups in three weeks in March and expects a 10 years' worth of growth within a few months. Like with anything else online these days, the numbers are influenced by people being stuck at home.
May 4th: Carlsen wins the final of Magnus Carlsen Invitational and cashes in the $70,000 1st prize in front of a big audience on Norway's biggest commercial TV channel. The tournament is reported as the richest online chess tournament in history. Betting on chess and prize money increases significantly.

May 5th: The number of games played today on chess.com is closing in on 5 million. One of the games should have been won by a user called All-in Global but he messed up monumentally somewhere around the 25th move and lost on time. The site called it "A chaotic match where both players had plenty of chances to win". You can judge for yourself if you want: 1. e4 e5 2. Sf3 d6 3. d4 Lg4 4. Le3 Lxf3 5. Dxf3 Df6 6. Le2 Dxf3 7. Lxf3 Sd7 8. Sc3 c6 9. O-O-O h6 10. Lg4 Sdf6 11. Lh3 g5 12. f4 g4 13. dxe5 gxh3 14. exf6 hxg2 15. Thg1 Sxf6 16. Txg2 O-O-O 17. Ld4 Le7 18. Tg7 Tdf8 19. e5 Sh5 20. Tg4 Th7 21. Lxa7 f5 22. Tg6 d5 23. Sa4 Sxf4 24. Tg3 Lg5 25. Kb1 Kc7 26. Lb6+ Kb8 27. Td4 Se6 28. Tb4 Lf4 29. Tg6 Te8 30. Lg1 Lxe5 31. Sc5 Sxc5 32. Lxc5 Ld6 33. a3 Lxc5 34. Tb3 Kc7 35. a4 Te3.
May 7th: All-in Global organises a casual chess tournament for the gaming industry with video chat for networking purposes. Fill in this form to join and attend the event on LinkedIn for updates here.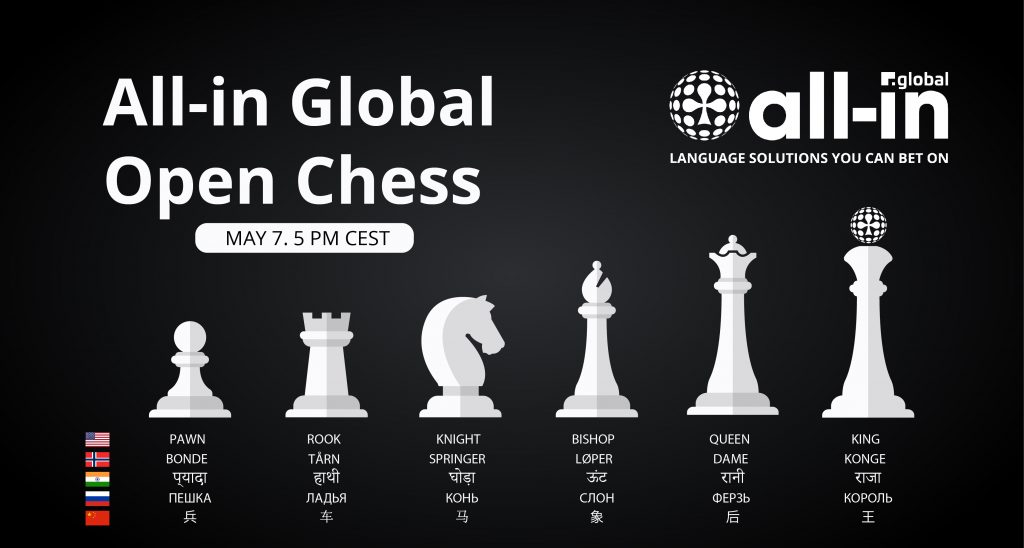 All-in Global is the #1 language service provider for the gaming industry with Unibet as a client. As such, we are by no means objective in this matter, but this article was written on the initiative of the author only. "To make something great again" does not have the most positive ring to it these days, but I guess Trump's idea was to stimulate commercial success. In that sense, the Magnus Carlsen project has really hit a nerve. This is no place to discuss whether commercial success is changing the core values of chess, but what is certain is that our online behaviour is changing and that people from around the world are flocking to those events where the organisers understand how to adapt.
For the first time in my life, I placed a bet on a chess match before the final of Magnus Carlsen Invitational. I bet on a draw after 4 matches and I lost, of course.
While placing the bet (on the Norwegian state-run gaming platform Norsk Tipping) I made an interesting observation and took a screen capture. I am fairly certain this was the first time, but not the last, when the four highlighted events on this platform were football, chess, darts and esports. Watch this space for an article about how the premier league in the Faroe Islands will be the most popular betting event the coming weekend.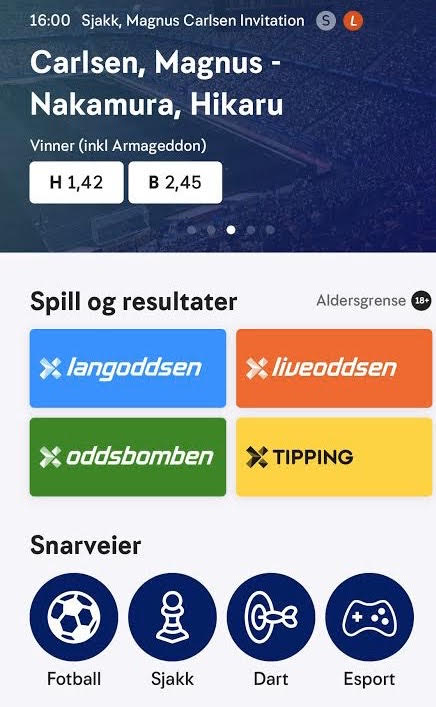 It's worth noting that this is not the first time Magnus Carlsen is credited with making chess great again. In 2018, Brin-Jonathan Butler wrote a book called The Grandmaster: Magnus Carlsen and the Match That Made Chess Great Again. If someone who wants to buy me a birthday present is reading this, I would not mind getting either The Grandmaster or The Domino Diaries by the same author.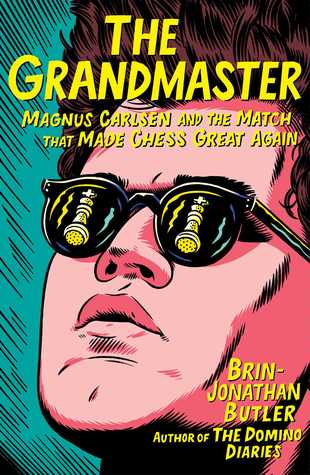 If you haven't seen the documentary Magnus (2016), note that it's well worth. Highlight: When the 13 year old prodigy stood up and walked away to watch other matches while he was waiting for the world's number 1 Kasparov to make a move in a tournament in Iceland. The match ended in remis (draw). Kasparov still holds the title for most time spent as the highest-rated player in the world, but Carlsen has taken over pretty much everything else.
It's also not the first time chess functions as a pandemic coping mechanism, according to this article on sportingnews.
---