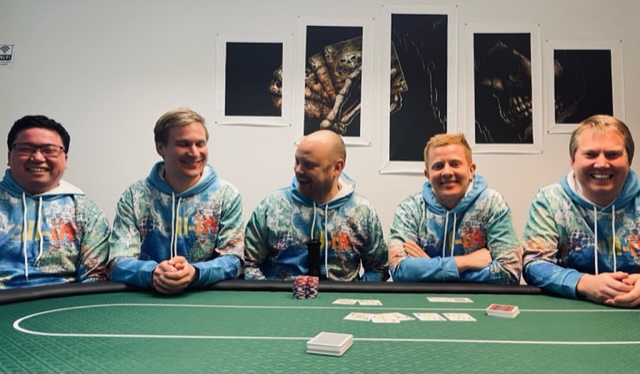 Fri Apr 1th / Roy Pedersen
THE NORWEGIAN POKER MIRACLE IN DUBLIN
What happened in the 8-Game event at the Norwegian Poker Championship on Thursday is three times less likely than being struck by lightning AND winning the lottery.
A poker night for Ulrik Håkenstad, Espen Guldbrandsen, Duy Chau Do, Jørgen Jakobsen and Roy Pedersen normally consists of a casual home game with 7-8 players. But there was nothing normal about the 31st of March 2022 for the five poker friends from the small town of Horten in Norway.
NEW PLAYER RECORD IN THE 8-GAME EVENT
The annual Norwegian Poker Championship, held in Dublin for legal reasons, has a varied tournament schedule. The Mixed Limit 8-Game is considered one of the most prestigious events as it requires the players to master not one but 8 different poker variants, namely 2-7 Trippel Draw Lowball (2-7), Limit Holdem (LHE), Limit Omaha High-Low, Eight or Better (O8), Razz, Stud, Stud High-Lo Eight or Better (Stud 8/Stud Hi-Lo), No Limit Holdem (NLHE) and Pot Limit Omaha (PLO).
8-Game is becoming increasingly popular in the world of poker and this tournament had a new record of 1403 entrants. One by one the Norwegian contenders busted out, and the winning hand often belonged to a player from Horten. Bigger cities like Trondheim and Oslo are usually well represented when the top prizes are being handed out in the Norwegian Poker Championship, but an unlikely legend started to grow this Thursday at the Citywest Hotel in Dublin.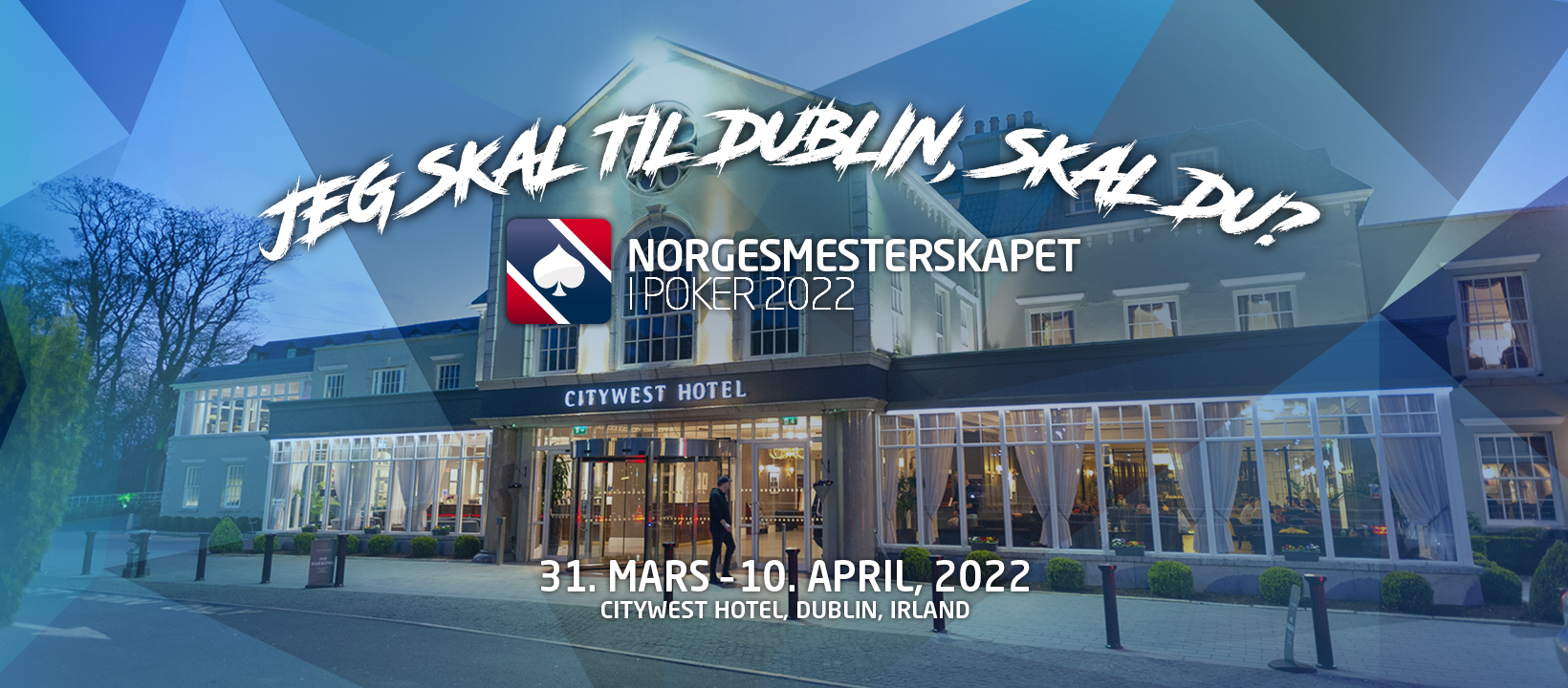 Dressed in world map hoodies from All-in Global, Ulrik, Espen, Duy, Jørgen and Roy raked in massive pots during most of the levels. Suddenly the field was down to 12 players on two tables when the poker Gods decided to speed things up.
THE HOLY GRAIL OF POKER
On table 1, during a hand of Pot Limit Omaha, Ulrik looked down at two Aces (hearts and spades), a Jack and a 10 (both hearts). He was already the chip leader and announced "pot" for a maximum raise from first position. Duy and Roy knew to get out of the way as Ulrik started to scratch his face, a classic trick to pretend he was bluffing, but the players in the small blind (Felix Stephensen) and the big blind (Aylar Lie) took the bait with a raise and a re-raise.
AAJT is one of the best hands you can have in Pot Limit Omaha and Ulrik quickly pushed all-in. Two callers. Felix, holding KKTT (two spades), got a full house on the flop K (hearts) – 5 (spades) – 5 (clubs). Aylar in the big blind, holding the 8 and 9 of hearts and the 6 and 7 of spades, picked up a flush draw on the turn (queen of hearts), but was already drawing dead against Ulrik's better draw. Can you guess what happened next?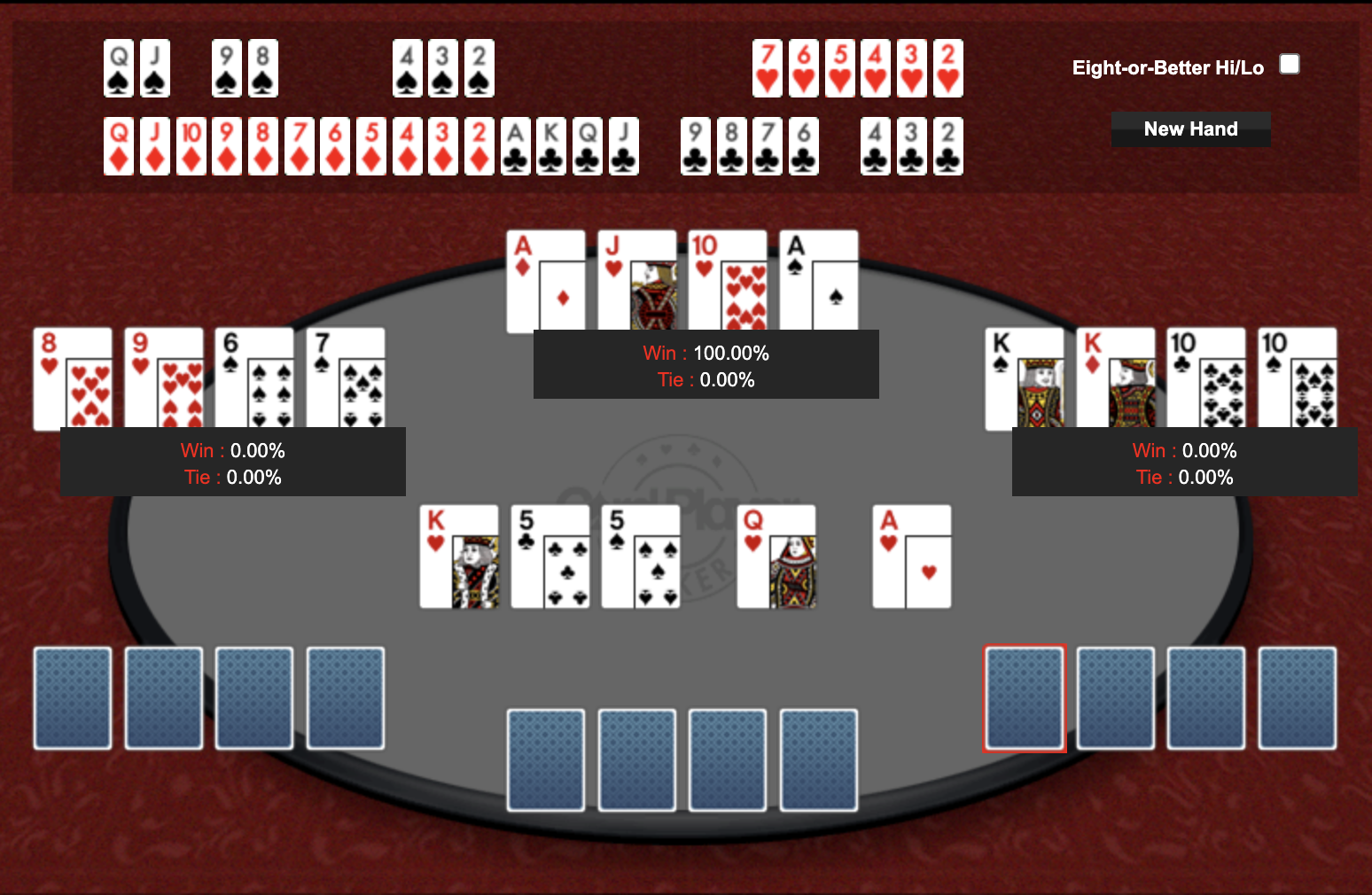 The Ace of hearts gave Ulrik the Holy Grail of poker – the Royal Straight Flush. It's more common in Omaha than in Texas Hold'em, but "normal" people can play poker for a lifetime without getting one. With Felix and Aylar out there were just nine players left, five of them from Horten!
"I never had this much money, not even in Monopoly", Ulrik commented while adding to his massive towers of chips.
CALCULATING JUST HOW UNLIKELY THIS WAS
Espen and Jørgen had been grinding the other table well. Although there was no collusion between the quintet from Horten, they realised they were on the verge of something very special. The cards they were dealt kept them out of big battles with each other, and when Tobias Leknes busted as the first player on the final table of 6, the poker miracle in Dublin was confirmed.
After a surreal final session with big smiles all around, Ulrik ended up winning ahead of Espen in 2nd, Duy in 3rd, Jørgen in 4th and Roy in 5th.
"Anyone who has played poker with me knows that my strength does not lie in the calculation of numbers. I had to ask my sister in law, she is a mathematician, to calculate exactly how unlikely this was. There are obviously many factors to consider here but a standard estimation says that you have a 1 to 1 million chance of getting struck by lightning and a 1 to 15 million chance of winning the jackpot in a big lottery.
The odds of these exact 5 players ending up in the top 5 position in a tournament with 1403 players is 3 times less likely than being struck by lightning and winning the lottery once in your lifetime. So if you get struck by lightning, AND win the lottery, AND place a winning bet on Manchester City winning the Champions League, the probability is roughly the same. It's incredible, but if anyone could do it, it had to be us," Roy Pedersen said.
FAGERLI: "NOTHING SHORT OF A MIRACLE!"
Frode Fagerli is the main man behind the Norwegian Poker Championship. He watched most of the tournament from the rail and had the following comment to the All-in Global blog: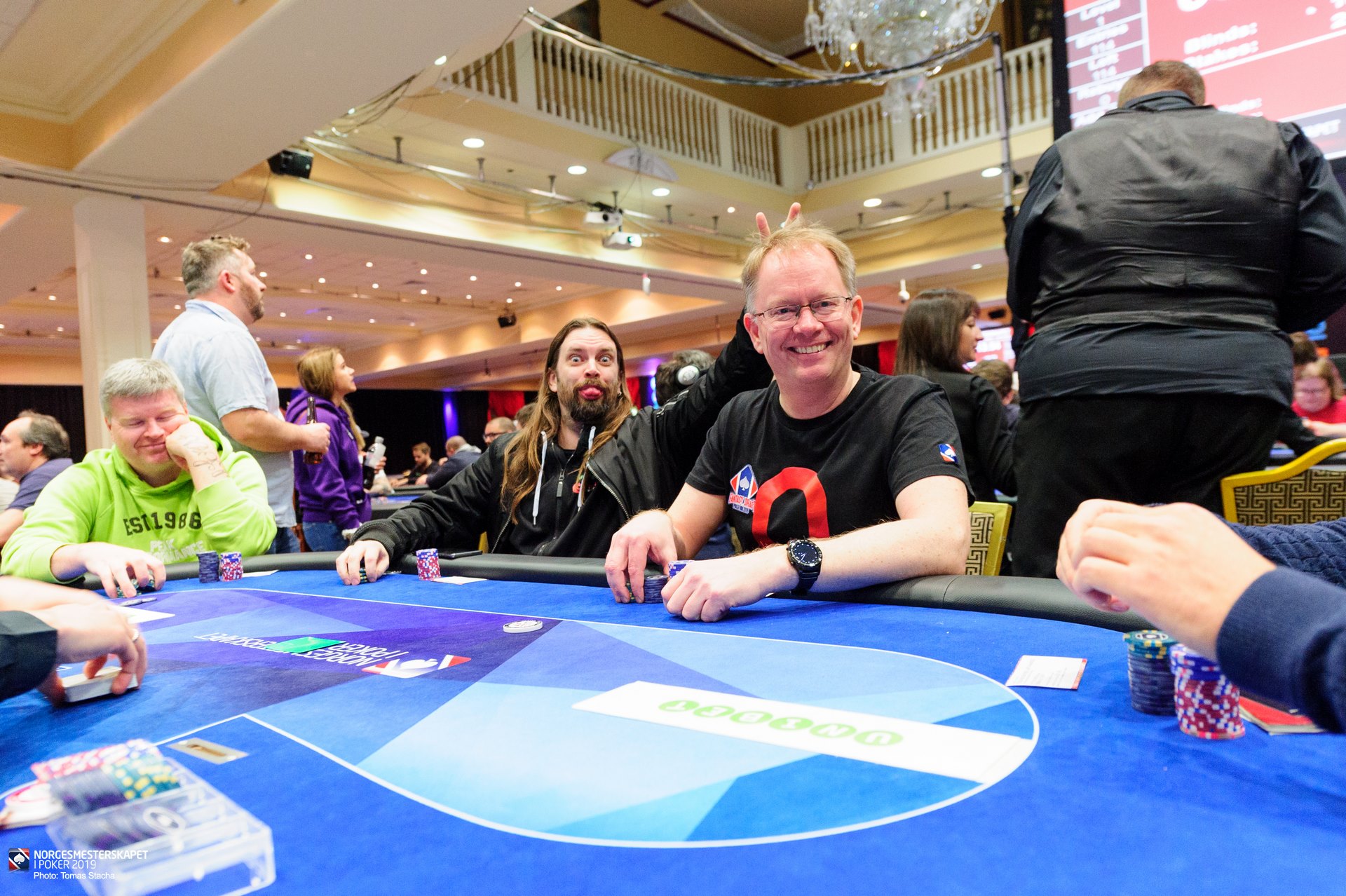 "First of all I was delighted to see so many players turn up. For the last two years it was difficult to host this championship because of Covid so it's wonderful to be back with a full house here in Dublin! It's nothing short of a miracle that these 5 players from Horten ended up in the first 5 places, especially if you look at their level of skill!"
(We reserve the right to take this comment with a pinch of salt, as Frode was probably just a little bit bitter 😂 after being knocked out by Roy).
The Norwegian Poker Championship is widely known for being a very lively poker festival with non-stop action on the tournament tables as well as the cash games on the side. The remaining schedule looks like this: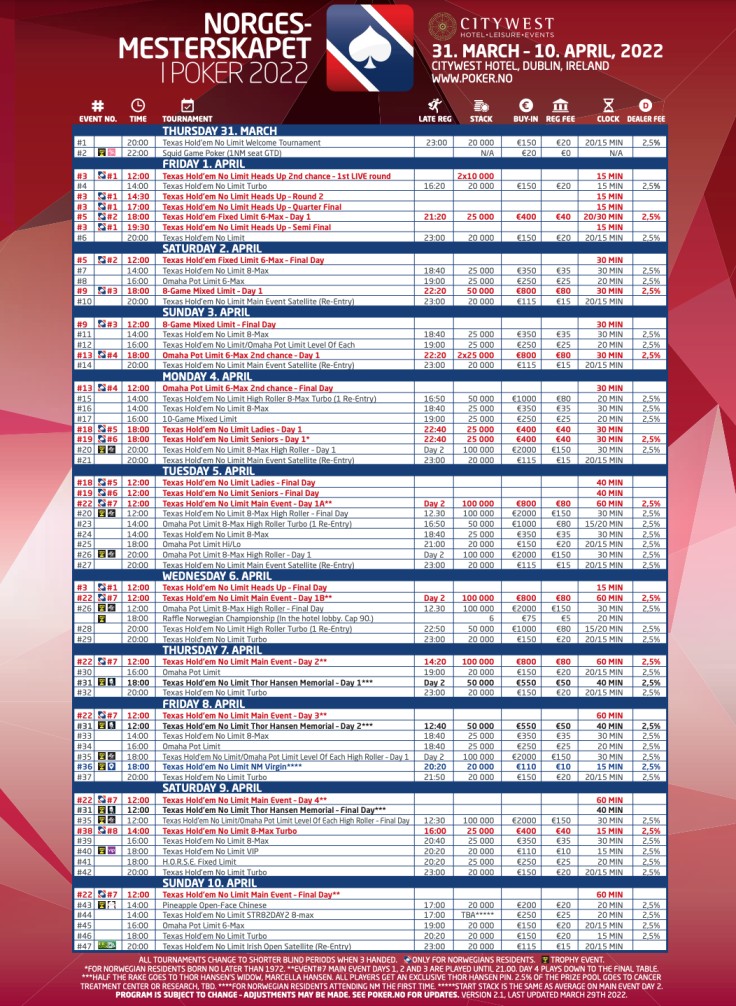 ALMOST TWO WEEKS OF NORWEGIAN POKER ACTION
All poker players know that you should strike while the iron is hot, so you can expect to see the parts of the quintet from Horten represented in more tournaments throughout the week. They are all confirmed for the main event which starts on Tuesday, where Dag Rune Herting will join them as another Horten representative.
Roy will be providing further updates on the All-in Global Facebook page, and below is a short presentation of each player responsible for the Norwegian poker miracle in Dublin.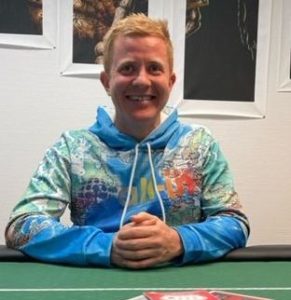 Name: Roy Pedersen
Job: Founder/Events at All-in Global
Place: 5/1400
Favourite game: Crazy Pineapple
Life motto: No can do.. What's that, a place near Kathmandu? Meet me halfway, mate.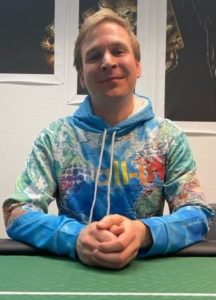 Name: Jørgen Jakobsen
Job: Order Fulfilment Specialist at GE Healthcare
Place: 4/1400
Favourite game: Omaha High-Low
Life motto: Never flip against Lory.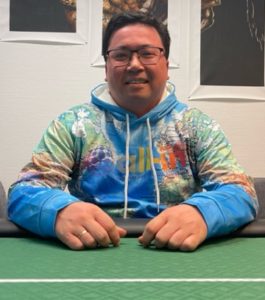 Name: Duy Chau Do
Job: Project Manager at Høglund Marine Automation AS
Place: 3/1400
Favourite game: Flips
Life motto: Money won is twice as sweet as money earned.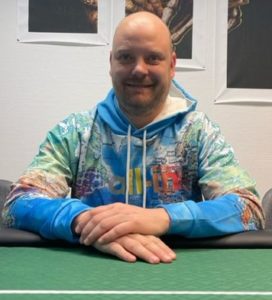 Name: Espen Guldbrandsen
Job: Head of Production at Ecas
Place: 2/1400
Favourite game: Omaha
Life motto: Lead me not into temptation; I can find the way myself.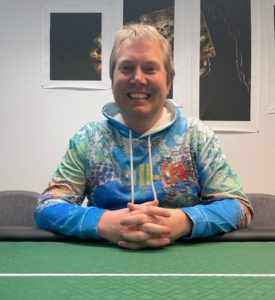 Name: Ulrik Håkenstad
Job: Service Engineer at Valmet AS / CEO at Ulrik's Party Bar
Place: 1/1400
Favourite game: Monopoly
Life motto: Either it goes well, or it goes away (translation of the Norwegian idiom "enten så går det bra ellers så går det over").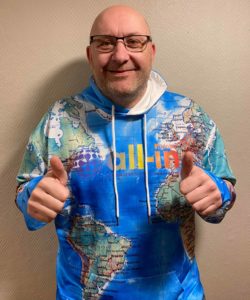 Name: Dag Rune Herting
Job: Trade Union Representative at Tine
Place: Didn't play (yet)
Favourite game: 8-Game
Life motto: Don't worry be happy.
---