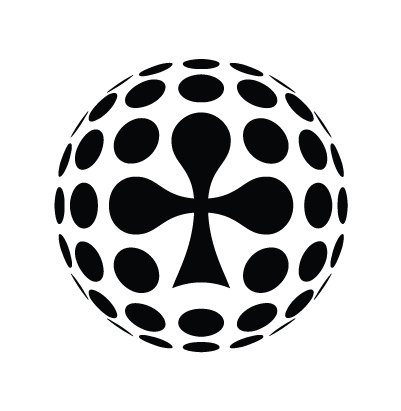 Fri Oct 4th / All-in Global / Archived
THE NEW PENTASIA ALL-IN LEAGUE KICKS OFF NEXT WEEK
Dear Pentasia All-in League participants,
A new season is upon us and 30 teams have confirmed (plus one team on a waiting list).
Below you can find first week fixtures as well as an explanation of the new divisional system (and the 1st year preliminary round). We are also changing the format and the name of the cup; to PAI Cup. PAI stands for Pentasia and All-in Translations.
IMPORTANT INFO
* There is a continued focus on Fair Play with ZERO TOLERANCE towards violence. We will update and share the rules before the season starts.
*To solve the biggest issue from last season with teams not showing up, all teams are required to confirm that they are playing the following week by Sunday latest. You can confirm by commenting (team name + confirmed) on the picture uploaded to the Facebook group with the fixture of your game, OR you can email leaguemanager@allintranslations.com. Fixtures will be uploaded on Friday latest, and all teams have to confirm by Sunday midnight latest. A team failing to confirm will result in walk-over. If both teams fail to confirm it's 0-0 with 0 points for both. Once the new league website is ready you can confirm there instead. It may sound strict but we had to do something to avoid the problems from last year.
*ALL COMMUNICATION about the league should go through leaguemanager@allintranslations.com or Nikola on 99366163. Messages on Facebook/Messenger and emails to other addresses will not be replied to.
*The invoice will be sent this week and needs to be paid before your first game.
*Player registration forms will be sent together with the updated rules this week.

1ST WEEK FIXTURES
Monday 24th September (pitch number in brackets)
| | |
| --- | --- |
| 2030-2130 (2) | Polish Drinkers – Tumas Gaming |
| 2130-2230 (2) | Axl Affiliates- Stenley Bet |
| | |
| --- | --- |
| 19-20 (4) | Tipico – Spakasse Bank Malta |

Tuesday 25th
| | |
| --- | --- |
| 19-20 (3) | Comeon- Wishmaker |
| 20-21 (3) | White Hat Gaming – Casino Malta |
| 21-22 (3) | Betway – Pentasia |
| | |
| --- | --- |
| 21-22 (4) | Branders – SD Services |
Wednesday 26th
| | |
| --- | --- |
| 19-20 (3) | Tipico 2 – Casumo |
| 20-21 (3) | Blue Lions – Besedo |
| 21-22 (3) | Leo Vegas – ZP Services |
| | |
| --- | --- |
| 20-21 (4) | Gigsters United 1 – Bethard |
| 21-22 (4) | PPB – Kindred * |
Thursday 27th
| | |
| --- | --- |
| 2030-2130 (2) | Catena Media – Touchbet |
| 2130-2230 (2) | Global Gaming – Gig 2 |
Friday 28th
| | |
| --- | --- |
| 20-21 (3) | Aspire – Fast Track |

NEW SETUP
We have decided to introduce a divisional system with promotions and relegations. In order to decide which teams play where we had to introduce a preliminary round, so this season will be a bit different.
League 1
The best 5 teams from last year's League 1 and the best 3 teams from League 2 was offered a spot in the new League 1. 2 teams declined, meaning there are two spots to play for.


Preliminary Round Groups


How to qualify for League 1

The two best teams from each group, minus the two teams who qualify for League, will play in League 2. There will be 10 teams in League 2.
Number 3 and 4 from each group goes to League 3 (12 teams).
The setup for the 2019/2020 season will obviously depend on the number of registered teams, but the initial idea is that two teams are relegated from League 1 and two teams from League 2, whereas two teams from League 3 and two teams from League 2 are promoted.
It has been a priority for us to try to ensure an even amount of matches for all the teams. We have used the cup to even it out and you can see the the setup for the first round below. The PAI Cup starts in November. Teams from League 1 and 2 are qualified for Round 2.
Best regards and best wishes for the new season
League Manager Nikola Mraovic
Christopher Vella on behalf of 
Pentasia
Roy Pedersen on behalf of All-in Translations
---