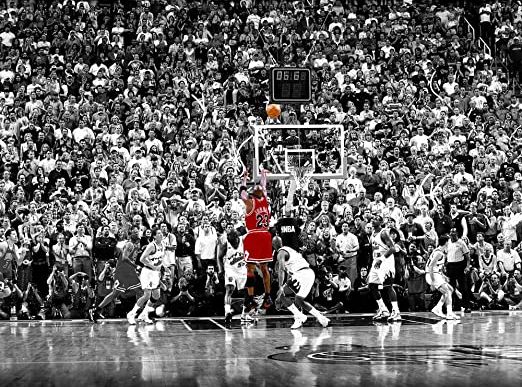 Wed May 27th / Roy Pedersen
THE LAST DANCE Q&A WITH ALL-IN GLOBAL'S TOP US SPORTSWRITERS
After watching The Last Dance I asked our top US sportswriters a bunch of questions about drafting, sports documentaries, fantasy sports, cultural differences, foreign NBA players and much more. Their answers turned into our most comprehensive blog post ever.
The documentary about the Chicago Bulls and Michael Jordan was called a biased biography by its harshest critics, but personally I was hooked from the time I heard the theme song. I watched it on Netflix Norway but in the US The Last Dance has only aired on ESPN so far – as the most-watched documentary ever. I was particularly intrigued by how the show tells a story about a person and a sports league going global.
David Stern, the former commissioner of the National Basketball Association (NBA), said that the NBA was in 80 countries in 1992. That's around the time my mum took the picture below. It shows my sister and I boarding a plane from Spain. My caps represent the New York Jerseys from the National Hockey League (NHL), but a lot of youngsters in Norway were wearing fan gear from US sports clubs around that time.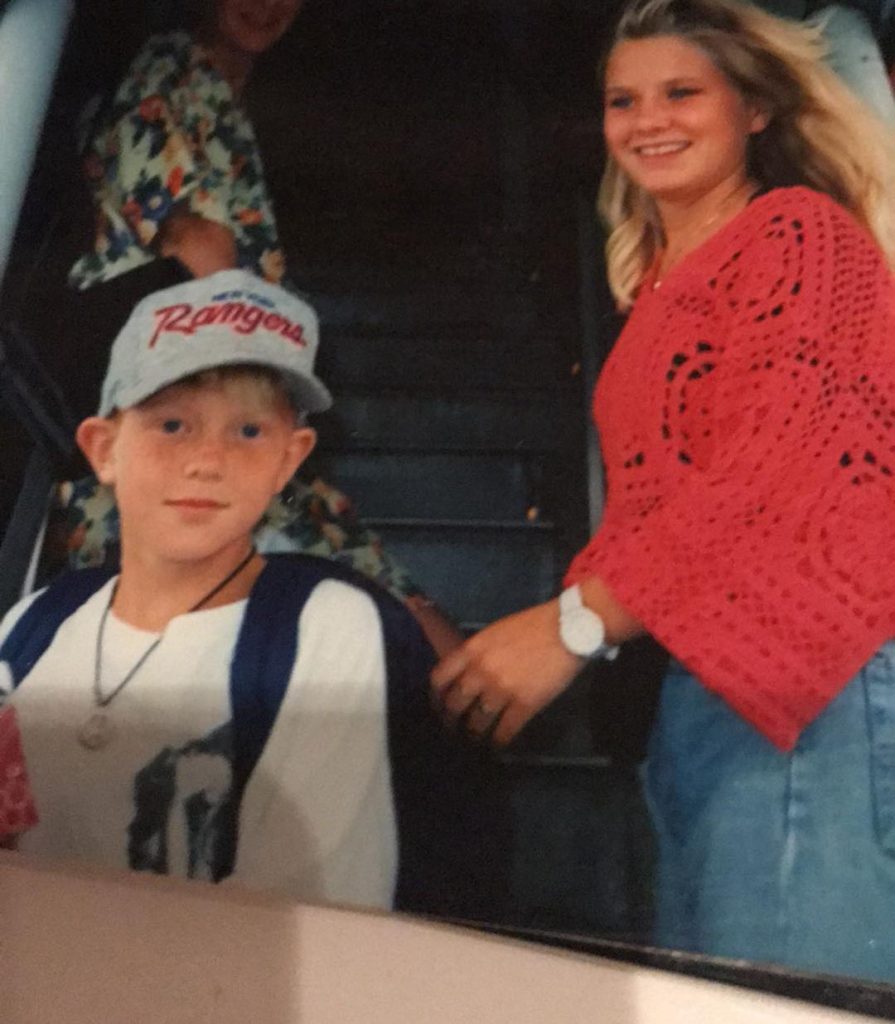 After binging the ten episodes on Netflix, I decided to ask two of the most trusted US sportswriters at All-in Global about some of the things I was curious about regarding the NBA and US sports in general. With English football as my number 1 go-to sports, I am the first to admit I am a bit clueless when it comes to US sports, so I wanted to let our sports specialist writers from across the pond enlighten me.
They write sports and betting content for our clients, so we want to keep them anonymous, but here is a short introduction of the writer who answered the first eight questions.
Writer 1 is an award-winning journalist with a bachelor's degree in creative writing. He's had his work published in the Huffington Post, studied in Chicago and loves sports, so we reckon he was an excellent person to ask about the Chicago Bulls. He is the one answering the first eight questions.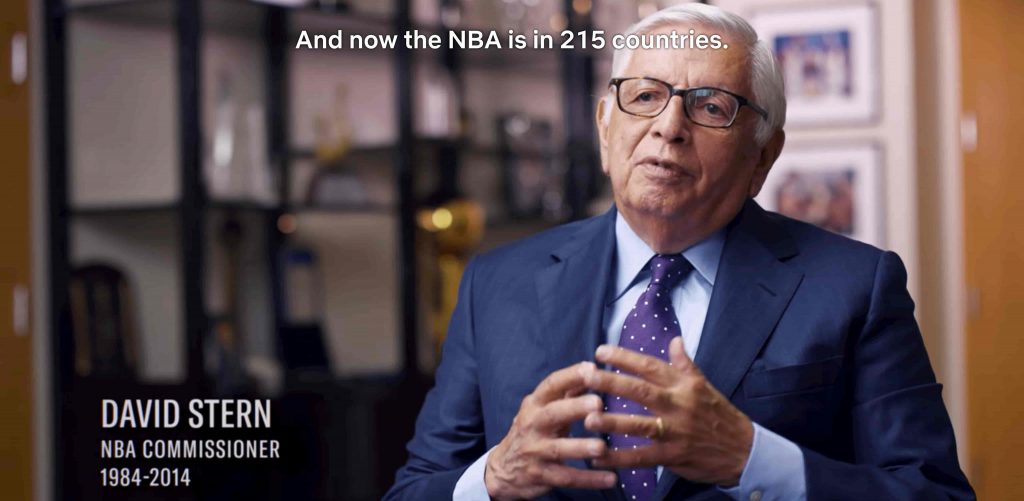 Question 1: According to David Stern, the NBA was in 80 countries in 1992, and now it is in 215 countries. Why do you think that is? And if social media was around in 1992, how do you think that would have affected the popularity of Michael Jordan and the NBA? How many followers on Instagram do you think Jordan would have?
Answer: My two favorite sports are basketball and soccer, and I think that's because I like the back and forth. Soccer is the most popular sport in the world, so I don't think it's much of a jump, pun intended, for most people to appreciate basketball. Add to that the pure athleticism and nonstop excitement of a small playing field and constant scoring, and you have a recipe for a universally acknowledged competition.
Plus, when you see a team dominate the rest of the world like the Dream Team in the 1992 Olympics, you can't help but sit up and pay attention. As for social media existing in the 1990s, I don't think it would have affected Michael Jordan's popularity all that much. He's a pretty private person, so I'd bet he'd stay off social media and stay focused on his craft.
But if he did have an Instagram, now or then, he'd probably have Lebron James numbers of over 60 million followers. And if he really could play the piano and posted videos of that, he'd likely break the internet.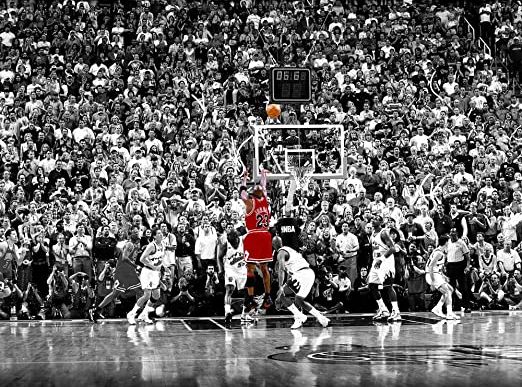 Question 2: Why is the away team listed first? E.g. Chicago Bulls vs Utah Jazz when they play in Salt Lake City? Is it always like this in all US sports?
Answer: The away team is listed first in all American sports for the same reason we like to:
Give people three chances.
Consider something done well a "homerun".
Call something unexpected a "curveball".
There seems to be some debate about what sport is America's pastime, but we love using baseball terminology in everyday life more so than any other sport by far. So it's not much of a surprise that we list teams in other sports the same way we list baseball teams: the visitor bats first and the host bats second, hence the way the game is listed.
Question 3: Are the player's wages public information? Or was it just leaked in the case of the Chicago Bulls vs. Scottie Pippen? Does this differ from sport to sport?
Answer: It seems that the salaries of the players are public information because the leagues have strict salary caps or, like in baseball, a "luxury tax" when the wages reach a certain threshold. Fans also want to know what the different players are getting paid. And when there's a demand, there's going to be someone who takes advantage. Otherwise, how are you going to criticize management for signing a player that ends up doing poorly? Or how are you going to praise a manager for signing someone on the cheap who ends up becoming a star?
The bottom line is that public figures salaries are going to be made public and scrutinized. It comes with the job. Sure, premature leaks about salary negotiations can cause drama behind closed doors, but the media doesn't care because they're selling papers or getting clicks. And the fans don't care because they're in the know. It's all part of the fun (for everyone but the people involved, of course).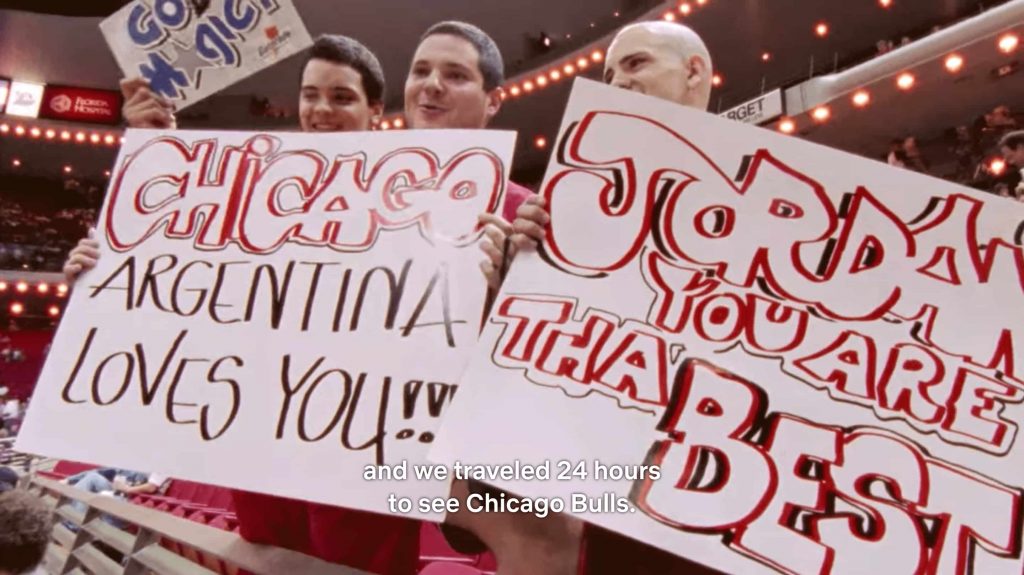 Question 4: Who are your favorite foreign players in the history of the NBA?
Answer:
Currently playing:
Giannis Antetokounmpo, who's from Greece and currently plays for the Milwaukee Bucks.
Luka Dončić, who's from Slovenia and currently plays for the Dallas Mavericks.
Kyrie Irving, who's from Australia and currently plays for the Brooklyn Nets.
Of all time:
Dirk Nowitzki, who's from Germany and played for the Dallas Mavericks.
Yao Ming, who's from China and played for the Houston Rockets.
Luol Deng, who's from South Sudan, and I love him most for his 10-year tenure on the Chicago Bulls.
Patrick Ewing, who's from Jamaica and played for the New York Knicks.
Dikembe Mutombo, who was born in the Republic of the Congo and played for the Nuggets, Hawks, and a few others.
Question 5: What are your three favorite sports documentaries of all time and why?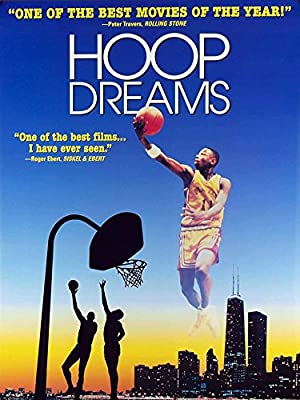 Cover of the documentary directed and produced by Steve James, Frederick Marx, and Peter Gilbert (1994).
Answer:
Hoop Dreams (1994): Widely considered the best sports documentary of all time and for a good reason. It's moving, inspiring, and grounded in hard realism about social justice.
Free Solo (2018): Winner of the Academy Award for Best Documentary, this incredibly exhilarating and fascinating documentary is about a man who climbs sheer cliffs without ropes.
Baseball (1994): A 19-hour history of baseball, from its earliest days to the mid-1990s, directed by Ken Burns. If you're a fan of America's pastime, this is essential viewing.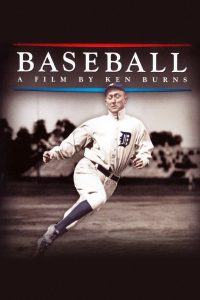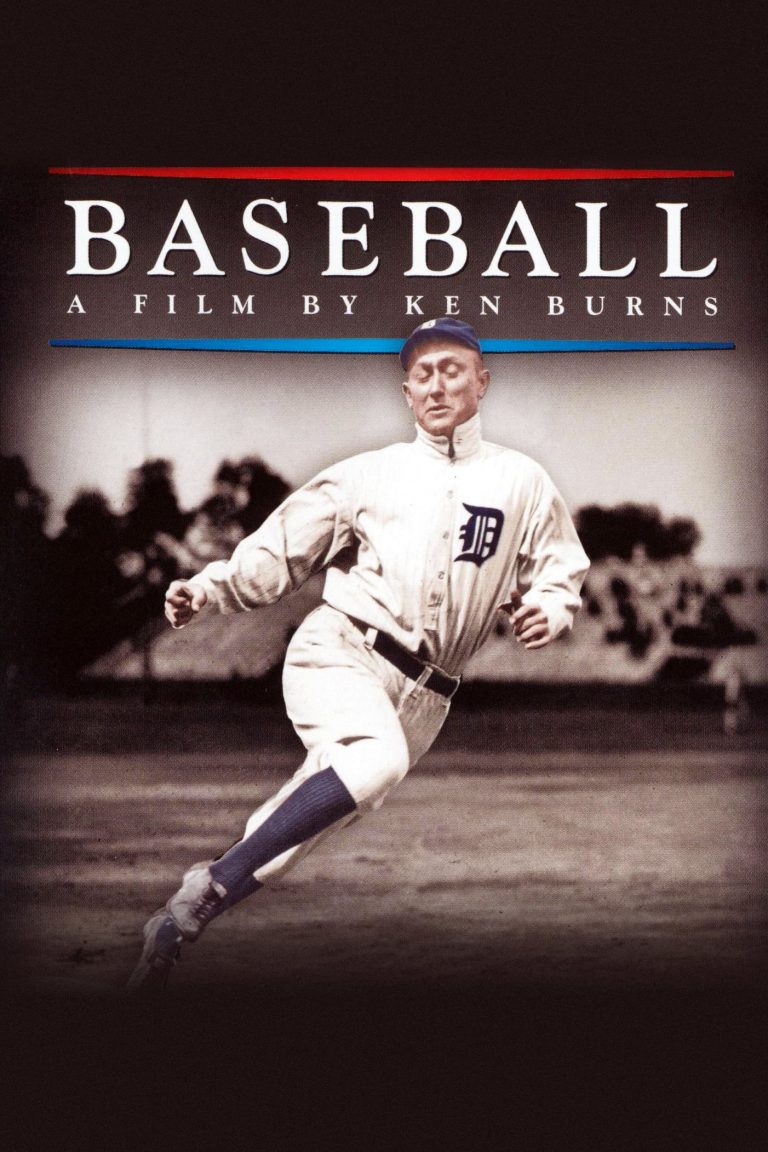 I also highly recommend watching ESPN's 30 for 30 series of mini-documentaries. It features an excellent companion episode to The Last Dance that's titled 30 for 30: Bad Boys about the late-1980s Detroit Pistons.
Question 6: Michael Jordan's gambling on blackjack and golf is featured in the documentary. Do you think gambling is widespread among US athletes?
Answer: Michael Jordan is the subject of seemingly countless stories about his love for gambling outrageous sums of money. But my favorite story is one where he was asked by a professional golfer how much he'd like to bet on a round of golf. Michael's response?
"Whatever makes you feel uncomfortable".
However, I don't think Michael Jordan's love for gambling is widely shared among professional athletes. At the same time, professional athletes are incredibly competitive people who make a living by winning for money. So, I would guess that the vast majority enjoy the thrill of gambling now and again. And with so much money to throw around, why not?
Question 7: Why do you think winners are idolized so much in US culture?
Answer: You could say that winners are idolized so much in US culture because we defeated the British in the late-1700s and gained our independence. Or you could go back even further to the initial colonialism in the Americas. Europeans saw something that they wanted, and they took it. Isn't the drive for competition seeing something you want and taking it?
This is, of course, the darkest view of Americans' propensity for idolizing winners. Instead, you could say it has to do with the "American dream" narrative, which is the idea that the US is a place where anyone can achieve anything with hard work and determination. But even there, it's dishonest to ignore the social, economic, and political structures that cut minority groups out of the path to success. So, whenever someone like Michael Jordan or Barack Obama enters the zeitgeist, they're intrinsically underdog stories – and who doesn't love a good underdog story?
Question 8: I have noticed teams switching cities. Why is this? Can you give a few of the most remembered examples of this? How do the fans feel about this?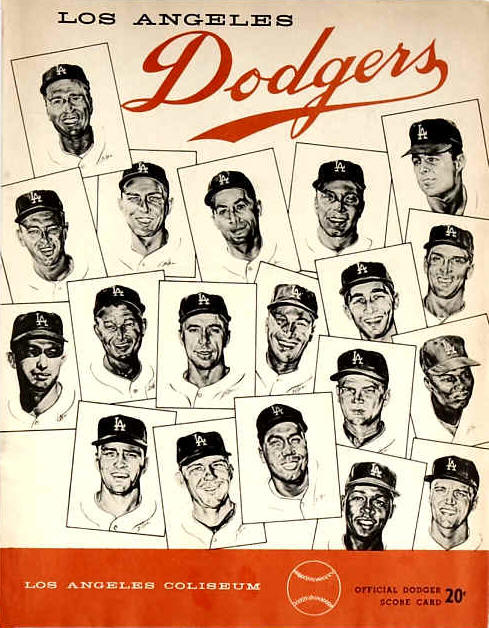 Answer: Teams switch cities for the almighty dollar. If their team isn't making enough money and there's a bigger and more lucrative market in a different part of the country, they'll pick up and move. Leagues have a limited number of teams that need to be expanded to allow for entirely new teams to pop up. So it's typically easier to simply move the organization than it is to add new teams to the league. Some of the most famous examples include the Brooklyn Dodgers becoming the LA Dodgers in 1958. Or the LA Rams moving to St. Louis in 1995, then back to LA in 2019. How the fans feel about it doesn't seem to matter to the team, and they could probably say that if the fans were that passionate, they would've come to more games. As I said, it's all about the almighty dollar when it comes to where the team plays and why.
Writer 2 is a sports editor from North Carolina with six years of experience from some of the most popular sports channels in the US. He has written numerous articles for the clients of All-in Global on the topics of NBA, NFL, MLB, fantasy sports and esports. He is the one answering the last seven questions.
Question 1: Can you explain the drafting system in US sports? Is this the same for all the major sports? From what I understand, the drafting is just for new young players joining the major leagues for the first time. What happens when established players change teams? Are there fees involved like in European soccer when the players switch clubs before their contract expires? Are they free agents when the contracts expire, allowing them to change clubs for free?
Answer: The drafting system in sports throughout the United States will vary by each specific sport, but the general idea of most remains the same. The main concept of young players joining the professional ranks for the first time is real, but some sports also do things differently than others.
For example, the National Football League has a seven-round draft in which the selections of teams are based on their finish from the previous season. Teams can trade picks, and also receive compensatory picks when they lose certain players in free agency.
The National Basketball Association is similar in terms of the structure of teams with the worst records selecting first, but they have a lottery for all non-playoff teams from the season prior. That lottery gives each team certain odds for the No. 1 pick, with the three teams holding the worst records all receiving the best chance.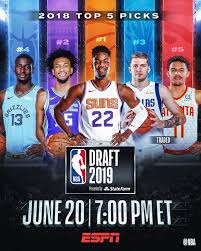 One noteworthy sport that differs from the NFL and NBA is Major League Baseball. Their draft structure is the same as the others (albeit with far more rounds), but they have minor league systems for players who aren't quite ready for the majors. So along with their MLB team, there's a Single-A, Double-A and Triple-A team for young players.
When looking further down a player's career in sports, or considering potential trades for those players who are under contract, there are many factors in negotiations. Most of the time, any involvement of money that's paid in the trade of a player in the NFL is more focused around their contract and guaranteed payment.
There are times in the NBA when players can be traded for cash considerations, which is a way to help a team clear up salary cap space. This will vary by the league in most cases. For players who are no longer under contract following a season, they will then have the opportunity to test free agency and negotiate a new deal with their current team, along with other teams.
It's worth noting that while many players will be "unrestricted" free agents, meaning they can negotiate and sign anywhere, others are "restricted" free agents, which will allow their current team to match a contract offer or take another step to keep them, depending on the specific sport.
Question 2: Nothing to do with the Chicago Bulls but can you please explain how the gameplay and rules of the fantasy baseball draft game they are playing in that scene from Knocked Up works? Is this a standard way to play fantasy in the US? Or has this changed to a more digital approach? Are there significant differences between the big sports in terms of how people play fantasy? Which is the most popular sport for fantasy betting?
Answer: Fantasy sports are by far one of the most popular ways for fans to get involved and dive even deeper into following their favorite teams, players or leagues. Every fantasy league is different, and some will be done live and person, just like in the scene above from 'Knocked Up,' but the bulk of them happen digitally with online drafts through the major fantasy sports websites.
Every type of fantasy sport is different, from the draft to the daily/weekly managing of teams and handling of the offseason. Specifically, a sport like the NBA will typically have lineups that are set throughout an entire week where you can play for either total points or head-to-head with another person.
The NFL is by far the most popular fantasy sport in the United States, and it's something that has led to many players drafting numerous teams and managing them in different leagues throughout the year. Fantasy football leagues allow you to draft your team and set a lineup each week with scoring and lineups which are customizable and set before the year by a commissioner (this is also done in the NBA and all other fantasy sports).
Each week, players will either win, lose or tie (in leagues where ties are allowed). They can add/release players at the start of free agency each week, and at any point after that until a player's game begins. It is worth noting that virtually all of these rules are customizable in each specific league.
The growth of fantasy sports in the United States has also led to the creation of "daily fantasy sports" which are offered by sites such as DraftKings and FanDuel, among others. With daily fantasy sports or DFS, players will draft one or multiple teams with various players based on a set salary they must stay within. For sports such as NBA, MLB and NHL, contests will typically run daily, and you'll win prizes at the end of the night. For the NFL, some options include one-game fantasy contests for Monday Night Football, for example, or full-day options available on Sunday for the larger slate of games.
Question 3: Who are your favorite US sportswriters today, and why?
Answer: There are several exceptional writers across various sports, but two that cover teams/sports close to my heart jump out. ESPN's NFL writer Ed Werder is excellent at what he does and is one of the most knowledgable analysts on the Dallas Cowboys that I've read. He provides a unique perspective and knows far more than most about the team.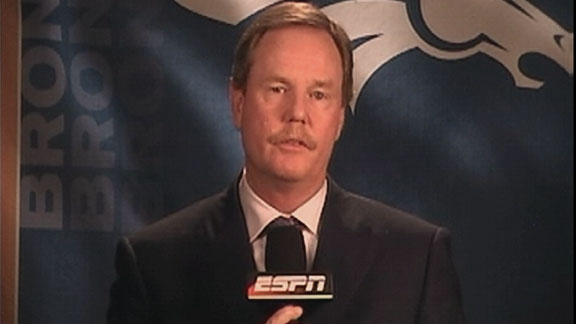 Another noteworthy name is Yahoo Sports' NBA analyst Chris Haynes, who excels with getting insider reports and providing information that you won't find elsewhere. I've followed him throughout his career, and anything he writes is always a great read.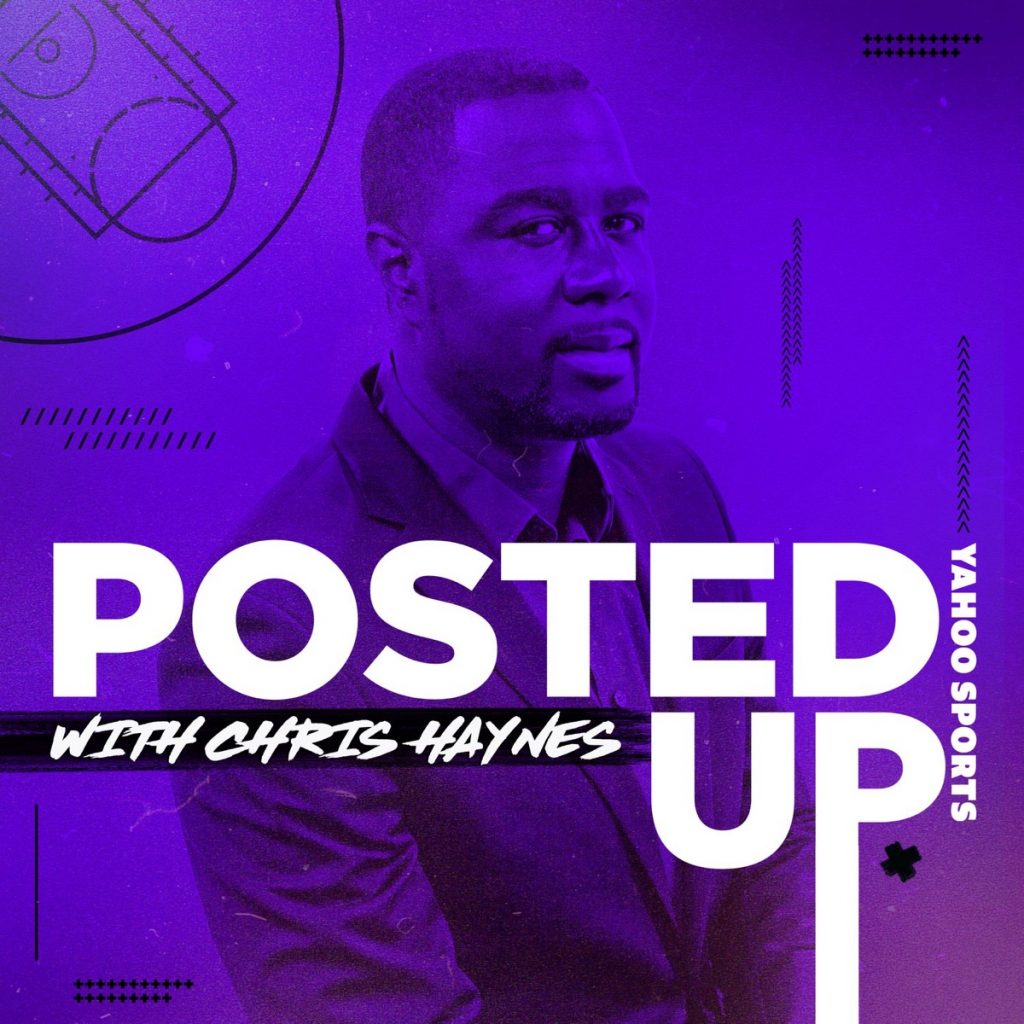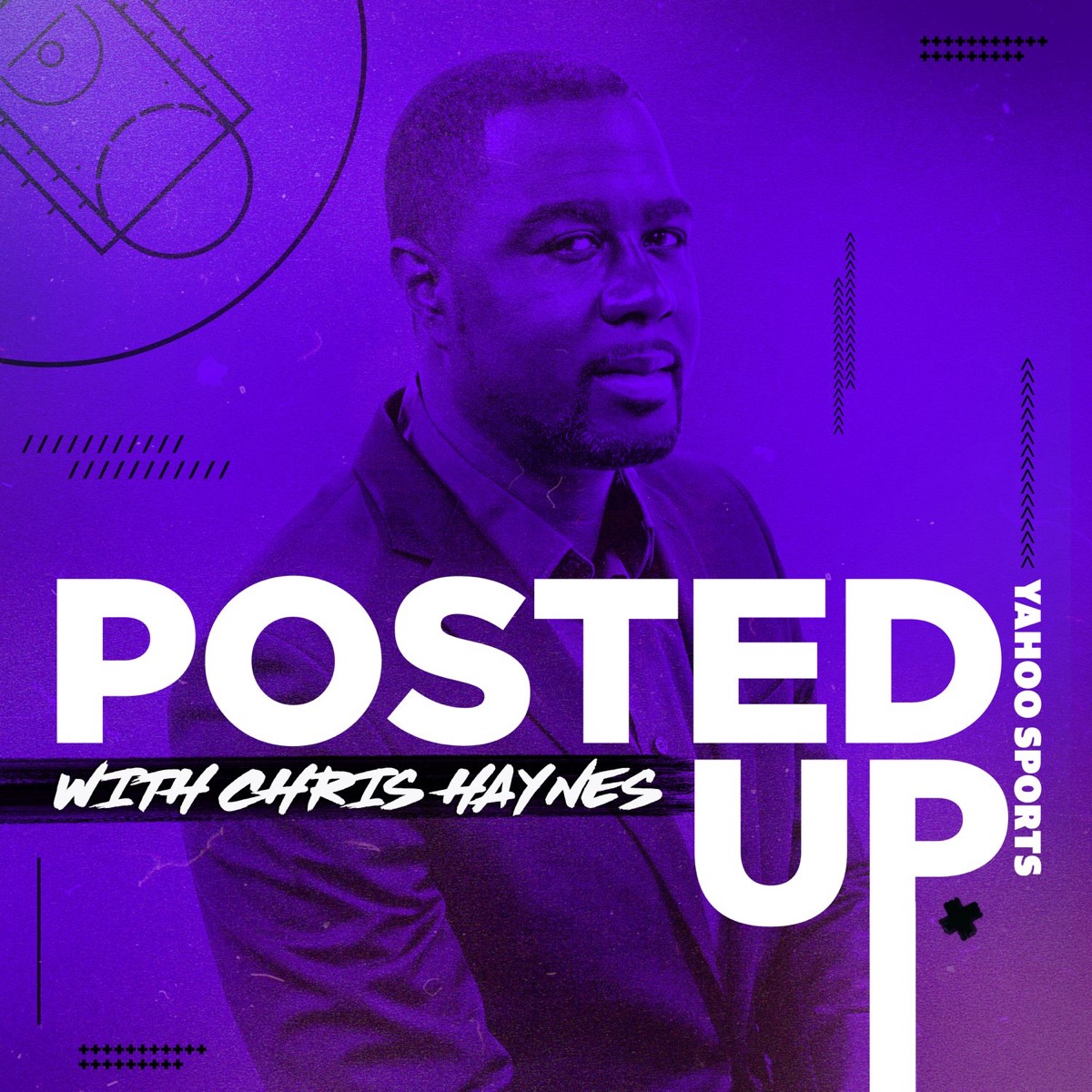 Question 4: How did it go with the rebuild of the Chicago Bulls after the 98-season?
Answer: After six straight losing seasons for the Chicago Bulls following the start of that rebuild – with the team missing the playoffs each year, they were able to return to the postseason in 2004-05. From that point on, the Bulls made the playoffs in 10 of their next 11 seasons.
Unfortunately, Chicago was only able to make it to the Eastern Conference Finals one time during that stretch, while losing in the first round six times. The team's struggles have been apparent in recent seasons, as they missed the playoffs in each of the two seasons before 2019-20, and are extremely unlikely to end that streak this year.
Question 5: The support chants of US sports fans strike me as a bit uninventive. I remember listening to crowds singing "defense, defense" and not much more, whereas in other countries, the fans seem to have more original songs. If I am wrong, can you give some good examples otherwise, and if I am right, why do you think that is?
Answer: When it comes to chants across US sports, the most creative and unique can typically be found in college basketball and professional soccer (MLS). Often, student sections for various colleges across the country can be some of the best and most unique when it comes to coming up with specific chants. Going along with this same theme, some professional sports, specifically in the NBA, urge on the chants of "defense, defense" to the crowd by using a jumbotron. It does vary quite a bit by sport, but NFL fans are typically loud and incredibly active, along with NHL and college sports fans.
Question 6: Basketball players are tall on average but are US basketball players taller than basketball players abroad? How does the average height of people in the US compare with the rest of the world? In The Last Dance, some players seem like giants compared to "normal people". What are your favorite "short" players from the history of the NBA?
Answer: The height differential between the NBA and players abroad is a debate that's been popular for many years. While there are no clearly-defined statistics to prove that NBA players on average are taller than the rest of the entire world of basketball, a previous study done by Stat Crunch did prove this to mostly be the case against the largest European league. The numbers specifically showed that there are more than twice as many players who stand over 80 inches (roughly 6-foot-6) in the NBA than in Euroleague basketball.
The most common height range for a Euroleague player is between 75 and 80 inches. On the surface, these numbers look reasonably drastic, but when broken down, the height difference in most cases is likely to be more between 3-to-5 inches. This doesn't seem like much, but a player who stands 6-foot-8 is either a relatively tall small forward or a smaller power forward, whereas a 6-foot-3 player is likely playing point guard or shooting guard.

There's a significant difference when matching these positions up, and it explains why NBA players appear so much bigger than the rest of the world. While NBA players do seem to tower over the competition, this doesn't mean that there haven't been incredible shorter players throughout history.
One of the most well-known and well-respected names that come to mind is former Charlotte Hornets guard Muggsy Bogues, who stood just 6-foot-3. Thanks to his excellent ability as a passer, strong playmaking skills as a defender and potential to score, Bogues was the No. 12 overall pick in the 1987 NBA Draft out of Wake Forest University. He averaged 7.7 points, 7.6 assists and 1.5 steals over 889 career NBA games.
Arguably my favorite "short" NBA player ever, though, was former Philadelphia 76ers guard Allen Iverson. The man known as "The Answer" stood 6-foot tall on a good day, but proved why he was the No. 1 selection in the 1996 NBA Draft by winning the 2011 NBA Most Valuable Player award and making 11 NBA All-Star teams. Iverson averaged 26.7 points, 6.2 assists and 2.2 steals per game throughout his career.
Want to know more about how All-in Global can help with your US Sports content? Download this brochure as a PDF here.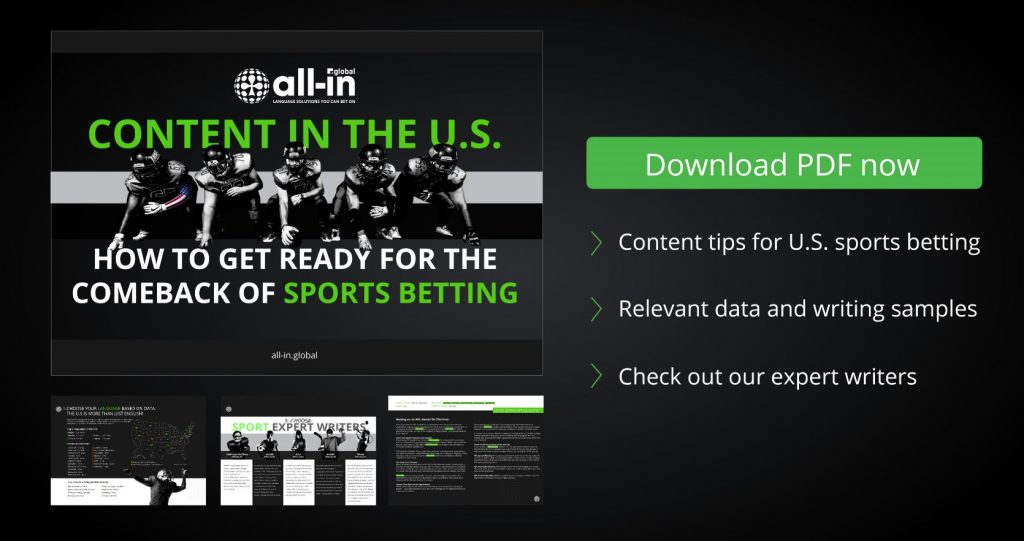 ---