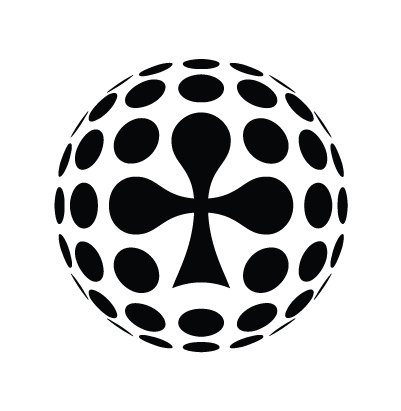 Fri Oct 4th / All-in Global / Archived
THE GINGERSONS GO MULTITASKING IN INDIA
The Gingersons (our redhead family of 4) on Beach Number 5, Havelock, Andaman Islands, India.
Sometimes in life you have to do boring things. There is no way around it. Like brushing your teeth or shaving. For me, a way of offsetting the boring things is to do something enjoyable at the same time. I love showering, so I try to do most of my toothbrushing and shaving in the shower.
Under rare circumstances I can enjoy a walk, but normally I don't. The solution is to make phone calls to family or friends and hope it's not windy. Admin work? Not a fan. Solution: Use two screens and have a movie or some TV-series on in the background, or even a podcast.
If boredom occurs while you have your hands free, the smartphone is obviously a great tool to make boredom more bearable. For example when you are waiting for a takeaway or sitting on an airplane.
Football Manager in the toilet
The same principle applies when doing two enjoyable things simultaneously. As you all know, men aren't great at multitasking, but I think we are good at maximising enjoyment. If I'm on a good "save" in a Football Manager game, for example, I will of bring the laptop to the toilet 9 out of 10 times. Or if I'm watching a football game with a friend, odds are high there would be no beer on the table.
This winter the Gingersons have set up a base in Thailand, to avoid the Nordic darkness and cold weather, and to be close to the Asian expansion of All-in Translations. Recently we had to renew our visas. As much I love travelling, a visa run with two kids is something I would consider strenuous.
Our solution was to take a trip within the trip, so instead of going just across the border to Malaysia and back just to get our passports stamped for a new month, we decided to visit India for 2 weeks. Considering the itinerary I felt confident that boring would not be a keyword: Koh Lanta to Krabi by minivan and ferry, Krabi to Bangkok, Bangkok to Kolkata (formerly Calcutta) and Kolkata to Port Blair by airplane, Port Blair to Havelock with a ferry – and then the same route back.
I was skeptical, and so was my wife, but our kids are normally easy travellers and the urge to visit the Andamans and the world famous Havelock island was too strong. Luckily the most convenient way to get to our final destination was through Kolkata. With a resting day from traveling spent in Kolkata, I could go visit the famous Salt Lake Stadium which used to be the second largest football stadium in the world. More about that after a few pictures from beautiful Havelock!
A holy cow. Gingersons at Munjoh Resort. This blog post is about doing two things at the same time. Fishing is not part of that scenario, it is best enjoyed by itself, but I'm not gonna to not include the picture of the biggest fish I ever caught, a 15 kilo (between the eyes) giant trevally, reeled in with a rod from a boat just outside of Sir William Peel Island. Erik ate it as a fillet with lemon sauce, I ate it as a curry.
The boys from Calcutta
If I had to choose just one city in India to visit it would be Kolkata, or Calcutta as it was called up until 2011. The reason is simple and perhaps a bit strange: In Norway we have an expression which goes "gutta fra Calcutta" which means "the boys from Calcutta". I guess it is highly subjective what you associate with this expression, but personally I always thought it was used to describe a group of tough boys. When I was younger my mother would sometimes say "hey, there's the boys from Calcutta" when she saw me with a group of friends. For example when we would go fishing. This made us feel invincible.
My mother could not recall where she had the expression from though, so while writing this blog post I tried to figure out its origin. I didn't really find anything that would indicate that it was an expression used internationally, apart from Calcutta traditionally being a city with a revolutionary history, and considered by many as the cultural capital of India. I did find out though about a Norwegian cartoon called Gutta fra Calcutta from 1988.
Picture from serienett.no
It was created by famous cartoonist Christopher Nielsen, the brother of the biggest Norwegian poet in modern times, Joachim "Jokke" Nielsen, and the cartoon was about a struggling rock band. There is also an Indian restaurant in Oslo called Gutta fra Calcutta. Our best guess is that the expression was originally brought back to Norway by some tough sailors that had returned from Calcutta back in the day.        
The most beautiful football stadium in the world?
Whereas my fascination with Kolkata as a city is a bit of a mystery, my interest in one particular aspect cannot be misinterpreted. I love football, and Indian football has had a massive upswing the last years. Kolkata and Salt Lake Stadium has played a major role here, and in 2017 they hosted the FIFA U-17 World Cup.
India's current FIFA ranking is 102. You have to go all the way back to 1993 to find them higher placed (100). Another big milestone is that the Indian Super League (ISL) was recently recognised by the Asian Football Confederation (AFC) which means the 2017/2018 ISL winners can qualify for the 2019 AFC Cup (the "Asian Champions League").
In India the ISL has competition from the I-League about being the recognised top flight league, but it seems evident that the ISL has "won" and that a merger is about to happen soon.
Teddy Sheringham sacked just before our arrival
ATK, which is Kolkata's team in the ISL, won the title in 2016. Naturally hopes were high for the 2017/2018 season, especially with Teddy Sheringham joining as manager and Robbie Keane as a marquee striker, but after only three wins in 10 matches Sheringham was sacked on January 26th.
We arrived in Kolkata 4 days later, and the atmosphere at the Salt Lake Stadium was a bit depressing. I had read that a stadium tour was possible, but I never managed to figure out how. Nevertheless, the outer gates were open and I got to wander around inside the stadium area. This seemed more like a beautiful park than the transit area which, in 1997, 132 thousand people went through to see the Federation Cup Semifinal between East Bengal and Mohun Bagan. After the renovation in 2011 the stadium capacity was reduced from 120 to 85 thousand.
If someone would have made a list of the most beautiful BIG football stadiums in the world I think Salt Lake Stadium in Kolkata would have been a top contender. It's not included in this list from fourfortwo.com, but then again most of the stadiums there are rather small, and included because they are scenic. With those criteria the stadium in the beginning of this video should have been on top in my opinion.
There were no matches being played when I was there unfortunately, and I could not manage to get in. Luckily one can resort to the Internet these days.
The increased importance of India for All-in Translations
When we started the Ball In Translations initiative, a branding exercise with the intention of promoting our language services to sports clubs and companies involved with ball sports, we early identified India as an important target. The tagline is "scoring fans with language" and the number of potential fans in India is obviously massive. We also looked at the export potential of the ISL, with all its foreign stars, thinking it was not only the Indian and English speaking world that would be interested in well written or precisely localized content.
Since then the demand for localization into Indian languages has increased. We have already been working with one of the biggest Indian social games developers for several years, 99 Games, translating their biggest releases into many foreign languages, but lately we have had requests of a different nature. Hindi is the official and biggest language in India, spoken by approximately 200 million people and being the 2nd language for another 300 millions, but now we are also receiving requests for the other languages of India, namely Telugu, Marathi, Punjabi and Bengali.
Shaking your head means no, right?
In 2017 we decided to start the process of adding blockchain, mining and cryptocurrency as areas which our language services would be specialised in, and it was interesting to see how well India was represented among the people on the blockchain cruise we had a rendezvous with in Phuket a few weeks ago. We are also intrigued to see the stir about Indian esports being "put on the world map", as esports is becoming another big focus for us.
That same year (2017) we translated 61 thousand words into Hindi, which makes it our 40th most popular language (among 70+ others). Speaking of Hindi, or should I say lack of Hindi, the communication on our visa run to India was dependant on English and body/sign language. We always figured nodding was a widespread way of saying yes, whereas shaking one's head would indicate no, but apparently this is not the case in India (nor in the Balkan countries as it turns out).
So when we asked the receptionist at our hotel in Port Blair whether she could call a taxi for us, we were a but surprised to see her shaking, or should I say bobbing, her head. But make no mistake, the taxi arrived a little while later. Then the taxi driver shook/bobbed his head when we asked him to take us to the library, and since we ended up at the library we started to realise the pattern.
Politically incorrect at the Embassy of India
At least we avoided any embarrassing situations, like when Erik and me were at the Embassy of India in Oslo to get our visas prior to departure for Asia. He had learned a song that in Norwegian goes "Ten little Native Americans", but in Norwegian we don't really have a widespread politically correct translation of the term Native Americans. We just say "Indianere".
So when Erik (4), bless him, all of a sudden started marching around the crowded embassy waiting room loudly singing "one and two and three little indians", he was obviously picturing Native Americans and not people from India. No one seemed to take offense and I noticed several others also struggling to hold their laughter in.
Oh how boring the world would be if everybody spoke the same language!