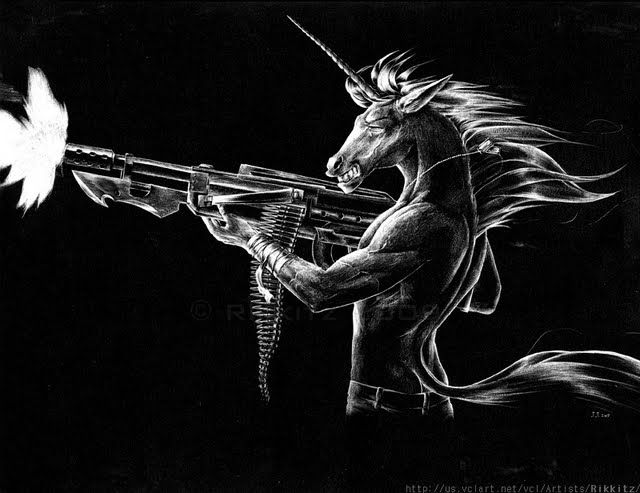 Fri Sep 4th / Roy Pedersen / global gaming expo / las vegas
THE FOOD CHAIN OF A MACHINE GUN UNICORN
When I sit down at a poker table in Las Vegas next week I hope there will be some nice people around. Ideally some fellow attendees of the Global Gaming Expo. I play poker to win, but sometimes it's more important to have a good time. Some say a round of golf is the best way to sell something, but I don't play golf. For me, the poker table during a tournament is the ultimate spot to make a pitch, since players aren't going anywhere unless knocked out or moved to another table.
I like to open with a joke, and in light of recent events, to follow up with the analogy of the food chain of the Machine Gun Unicorn. I also cannot resist mentioning that we are currently delivering translation, localisation and content writing for 6 of the 10 largest gaming companies in the world.
Sold already? Email us at salesteam@all-in.global to get a quote for translation. If you are still not sure, keep reading 😉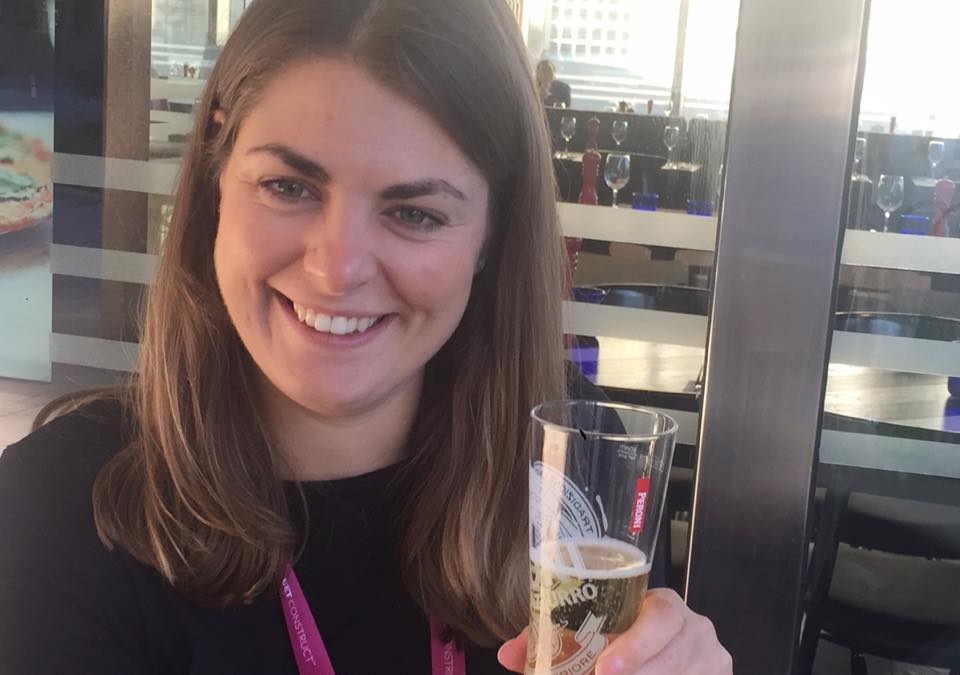 At some point, I will turn to the most chatty person on the table and ask:
So, what do you do?
Some will throw a witty comment like "I'm a professional bingo player", and some will pretend they suddenly forgot how to speak English. However, most of them will engage in a polite conversation and return the question:
What about you?
I run a company called All-in Global. We provide translation and localization for the gaming industry.
How does that work?
It's very simple. We just copy/paste the English text into Google Translate and select the language it should be translated into. Then we charge a lot of money for it.
Really?
No, not really. It's a bit more complicated than that. Have you heard about the Machine Gun Unicorn?
Mm no.

The Machine Gun Unicorn is a game played online for money. This game, that is the graphics, the sounds, the text, the theme, etc. is developed by a games developer called Genesis.
The platform that the game is available on is powered by Microgaming. Operators like Videoslots, Betspin and Mr. Green are partners of Genesis, and players can access games like Machine Gun Unicorn through the websites of these operators. Most of the time, players out there use search engines to find the games they are looking for, and since no one usually looks past page 1 of a Google search, they are most likely to end up on affiliate sites like Casinolisten.com or BonusVikings.com that positively review the game, promote it and provide a link to a destination on the operators website. A common goal of Genesis, Microgaming, Videoslots, Betspin, Mr. Green, Casinolisten, and BonusVikings is obviously to get as many players as possible to play Machine Gun Unicorn.
Like almost all other games, the game-play interface of Machine Gun Unicorn can be understood by the player through a combination of graphic and textual elements. The graphics look the same to everyone, but written material is a different story. One question that immediately pops up here, of course, is: How do you make the text available to as many players as possible? You translate and localise it.
All-in Global are delivering language services to ALL of the companies mentioned so far. We translated Machine Gun Unicorn into 21 languages for Genesis. We worked with Microgaming and their development house. We translated website texts and other marketing material for Videoslots, Betspin and Mr. Green. Then we wrote game reviews in different languages for affiliate sites like Casinolisten and BonusVikings.
In one word: CONSISTENCY

Out of the companies exhibiting at the Global Gaming Expo at the Sands Expo and Convention Center from 29th October, at least 6 of them are on our client list in addition to Genesis. We are proud to call ourselves the language service provider of these renowned companies, some of which are into online games and others into land-based gaming. Here is a short intro:


Ainsworth Game Technology is a renowned designer of innovative gaming machines offering a wide range of gaming products including stand-alone progressives and linked games. These guys have more than 20 years of combined gaming experience.
GameAccount Network PLC is a leading developer and supplier of online gaming, systems, and operational services. GameAccount is a market leader in Simulated Gaming (TM) B2B social casino deployments as well as the 2015 Casino Platform Technology Supplier for the Year.
Inspired Gaming is a global technology company headquartered in London and committed to create the future of entertainment. It offers Virtuals, SBG VLT and mobile games in 35 countries. Inspired has over 35,000 gaming terminals connected to its leading technology, providing fresh content to operator-controlled devices in shop, online & on mobile.
Interblock is recognized worldwide for high quality, multiplayer machines that provide the ultimate in luxury interactive entertainment experiences. Fully and semi-automated electronic gaming tables as well as video gaming solutions created by Interblock bring out a superior product performance and a top quality experience for their guests.
Lightning Box Gaming is a leading software game developer for casinos and entertainment venues. They design and create innovative games that are fun and exciting for players and highly profitable for casinos. Their products are delivered and serviced through first-class distribution and customer service networks.
NextGen, which is a part of Nyx Gaming Group, is an international gaming supplier providing flexible gaming solutions to lotteries, casinos, poker rooms & iGaming operators across the globe. NYX Gaming Group got the Special Achievement Award from EGR Magazine, and is recognized for consistent growth & innovation in multiple e-gaming verticals.
READ MORE: 10 Vegas Tips you won't find on Tripadvisor

---