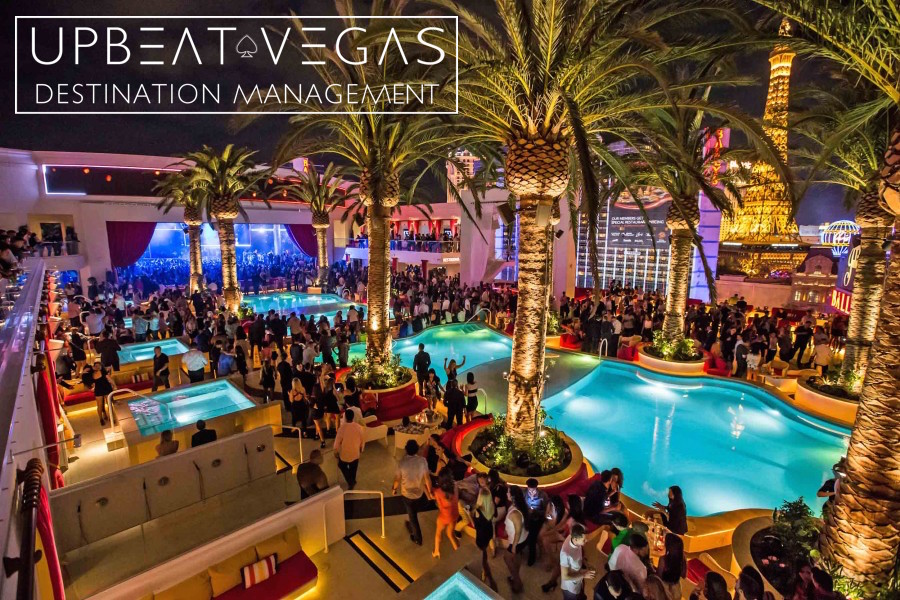 Mon Sep 21th / Roy Pedersen / Archived / lists / tips / travel
10 VEGAS TIPS YOU WON'T FIND ON TRIPADVISOR
The incident that made Joel Gilberto launch his own Destination Management company could only have happened in Las Vegas.
It was his 28th birthday and he decided to celebrate the day at a pool party, although he was working later in the evening. After a few drinks too many, he put his shorts on his head and ran through a casino screaming "Kevin! Kevin!", a very odd thing since he was not with nor had he knew of anyone named Kevin.
His boss witnessed the ear-splitting buffoonery, and that's something that gets you fired – even in Las Vegas. Joel took it as a sign: it was now or never. Upbeat Vegas was founded shortly after.
[articlequote text="Working in Las Vegas made me realize that too many foreign tourists were being taken advantage of when booking tables, cabanas and tours during their stay. Often times they would be scammed by false promoters or hosts looking to make an extra buck who would overcharge them simply because they did not know how to judge reasonable from unreasonable rates. I realised there was a niche there and started Upbeat Vegas to help people achieve an awesome VIP night or day club experience without being hustled."] Joel is originally from London, but emigrated to the US in 2011. I met him while travelling throughout Australia where we did a Scooter Roo Tour together in the city of 1770.
Today, Upbeat Vegas is regarded as THE go-to company for international travelers. All this being said, who better to organise the grand finale of All In Translations' 'Connecting the World of Gaming Tour' during the Global Gaming Expo (G2E) next week? We asked Joel for his best insider tips and you can read all about them below.
As you can see, our tour started at the EiG in Berlin. It continued with SiGMA in Malta, Macao Gaming Show, International Gaming Awards in London (where we were a finalist), ICE Totally Gaming and Amsterdam SuperShow.
From 29th September to 1st October, at Sands Expo and Convention Center, we will be celebrating what has been a fantastic year for us, signing one big client after another with the best game translation service and gaming content writing service on the market. We hope to celebrate with you!
So without further due, here is Joel Gilberto and Upbeat Vegas' 10 Vegas tips which you won't find on Tripadvisor.
1: Best strip clubs
Sapphires (top notch) for female performers and Thunder from Down Under for male performers.
2: Best cure for hangovers
In-room Oxygen and IV service.
3: Worst deal
ATM fees. ATMs in Vegas charge ridiculous rates so tourists are advised to either pull money out from an actual bank ATM or get cash back so they do not get rinsed on rates OR just use a Credit Card. Also be sure to phone your bank before you travel, seen way to many people's cards be cancelled and trips nearly ruined!
4: Best under the radar attraction
The Neon Museum which is huge Scrap yard of all the Old Vegas Casino signs. A lot of them still work and at night they turn them all on.
5: Best drink
Chandelier Bar in the Cosmopolitan hosts a secret menu in their middle floor mixology bar. A favorite drink is the fire breathing dragon – after you shot it the chemicals in the drink make you actually blow smoke like a dragon.
6: Best night club…
by far is XS in the Wynn. It's both magnificent and exciting, hosting world renowned DJs and a legendary Nightswim on Sunday nights during summer. On Sunday 27th September, just two days before the G2E conference starts, there is the last Nightswim of the season with Robin Schulz.
7: Best day club
Encore Beach Club in the Wynn and encore as it is picturesque and always full of beautiful people, funny characters and amazing DJ sets. David Guetta plays here on Saturday 26th September in case you're in town a few days early. 
8: Best show
Absinthe – because it incorporates Cirque De Soleil with comedy. The Beatles Love is my other favorite.
9: Best restaurant
A close tie between Giadas in the Cromwell and Smith and Wollenskys steak house.
10: Time to head home when..
a bouncer says you are "86d". It is a term used by all the security here in Vegas when you are kicked out or banned from a venue. The term originated when mobsters ran the city and it literally means 8 miles out and 6 feet under. Oh, and on your way home, don't jay walk. Crossing the road where there isn't a designated Crosswalk warrants a fine of $100 per lane across Las Vegas boulevard. I am currently down $400.
Did you like this content? We can write enthusiastic blog posts for you too. Email content@allintranslations.com or click the image.
---