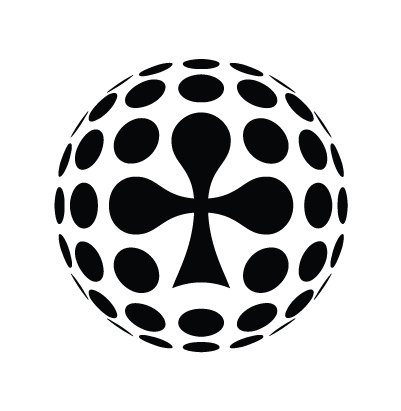 Fri Oct 4th / All-in Global / Archived
SUPER BOWL VS CHAMPIONS LEAGUE FINAL: BETTING UPSETS THAT HAPPENED IN BOTH
"The beautiful game of football," is a phrase with two different meanings from London to New York. But if you love the sportsbook, we'd bet you're getting in on the action during both American Football and European Football's championship games.
Year in, year out, Super Bowl and the Champions League Final decide the top headlines of sports history. But if history is known to repeat itself, then you should be aware of the unexpected, odds-shattering scenarios of the past that electrified sportsbooks from Vegas to Macau – because they can very well happen again.
Sleeping Beauties: Comebacks you can never come back from.
A great way to deflate an amazing comeback? Let the team know that they shouldn't have gone down in the first place. "What were you doing, sleeping?!"
But when they wake up, they pull off absolutely unforgettable scenarios. Who can forget Liverpool losing 3-0 at halftime only to score three goals on Milan before winning the shootout in 2005's Champions League Final? Or when New England was down 3 to 28 against the Atlanta Falcons, only to stop them from scoring while pulling off a 25-point comeback?
No one can. That's what unforgettable means.
Gone in 60 Seconds: They had it – then they lost it.
It's hard to feel bad for fans who celebrate before the final whistle. Talk about bad luck! If you were watching Super Bowl XLIX in 2015, you recall the Seattle Seahawks' mystifying last-second decision to throw the ball instead of hand it off to Marshawn Lynch for (what many believe would have been) the easy win. Instead, they passed it, the Patriots intercepted, and the game was over.
Flashback sixteen years to 1999, and you'll find an even more incredible upset during the Champions League Final. Manchester stayed down 1 to 0 against Bayern Munich from minute 6 all the way into stoppage time…then scored two goals two minutes apart, suddenly winning the game like they'd been struck by lightning.
Remember: it's not over till it's — really, actually, final-whistle-has-been-blown — over.
Apocalypse Now: Destruction at its best (and worst).
When the unstoppable force of the 2013/14 Seahawks offense met the immovable object of the Denver Bronco's defense, it was sure to be a close and exciting match… Until the first whistle blew. Then Seattle came out strong and never let up, relentlessly walloping Denver for a 43 to 8 finish. But even that pales in comparison to when, in 1994, Milan stepped onto the field with four — four! — starters out of the game against Barcelona, who would have been the favorites regardless. That Champions League final ended 4 to 0. Winner: Milan.
Reservoir Underdogs: They always had a chance.
The 2010 Bayern Munich team was basically Germany's 2014 World Cup championship team, plus Arjen Robben and Franck Ribery. But when you let a team get you to penalties, anything can happen – which is exactly how Chelsea ended up beating them in the Champions League Final. That would be like if the 2007 New England Patriots were undefeated through the regular season and the playoffs, only to loose to the heavily unfavored New York Giants by three points. Oh wait, that did happen. It was 2008's Super Bowl XLII, when the Patriots ended the season 18-1. Ouch.
Good Night from Bad Luck: When acts of God sent the odds spinning.
In-play bets light up when something unexpected happens after the first whistle. In the 2018 Champions League Final, Mo Salah of Liverpool is injured and taken out almost immediately, making way for a breezy 3-1 victory for Real Madrid. But luckily for the Denver Broncos during 1998's Super Bowl, star running back Terrell Davis only had to sit out for the second quarter of the game because of a blinding migraine. He recovered after halftime, then went on to become MVP, his team winning 31 to 24. Imagine if you had placed a bet based on his injury, only for him to come back in and score?
I Am Legend: When it all comes down to one.
You could argue that the penalty shootout at the end of the 1986 European Cup Final also relied on strikers to make their shots. But when "The Hero of Seville," AKA Helmuth Duckadam, saves every single shot the other side takes, they're crowned the hero. It was Barcelona against Steaua București of Romania, a 0-0 matchup where the nail-biting victor debatably came down to one.
But undebatable is the singular significance of Adam Vinatieri's kick for the New England Patriots in the last seconds of Super Bowl XXXVI, which soared 48 yards and through the goalposts to defeat the St. Louis Rams — the 14-point favorites! — 17 to 20.
Annihilation: Nonstop action usually means lots of goals.
There have been countless examples of games that were just a point away from beating the spread. But what about the games that annihilate the spread? What about games like the Real Madrid versus Eintracht Frankfurt Champions League Final in 1960? Real Madrid won 7 to 3, the most goals scored in the finals, and some fantasy-inducing potential for in-play winning. It was a game that's not hard to compare to Super Bowl XXIX, when the San Francisco 49ers were favored to win by 18½ points over the San Diego Chargers. And not only did they do it, the game set the record for the most points scored in a Super Bowl. 75 points and a lot of ups and downs? That's action worth praying for.
All in all, the history of twists and turns in Super Bowl and Champions League Final show a similar pattern of creating despair and euphoria in punters' hearts and wallets from both sides of the Atlantic. So next time you place a wager on one of these mega events, 'expect the unexpected' might be the best tip worthy to take note.
---
Get in touch with All-in Translation to secure great sports content with immersive, in-depth articles such as this one.
Featured image: An Eagles fan celebrates after Philadelphia upset the New England Patriots 41-3 at Super Bowl 2018. Photo under cc-by-sa-2.0 license by Laurie Shall.
---