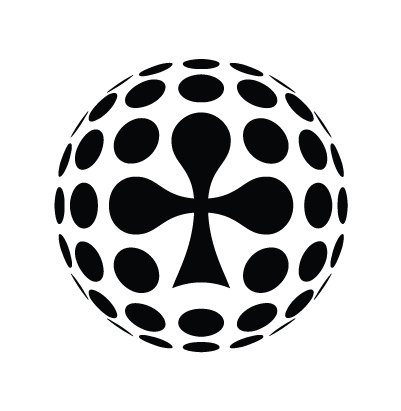 Fri Oct 4th / All-in Global / Archived
ROBOT + BALLERINA = KING
Since Valentin Stanga took over as Manager of the Content Department at All-in Translations in late 2015, sales of Content Writing services boomed with a 693% increase*. Valentin is not the type to brag, so we had to drag it out of him, but he thinks our most powerful card is NOT pushing clients to choose between SEO and a well-written text.
He cares to elaborate:
Creating written content with search engines in mind can seriously dilute the pulp of your marketing material. Incorporating keywords and focusing on link building is more often than not at odds with writing in a creative vein.
It's like trying to wed a robot with a ballerina. But why all the effort, you might ask? Why not chuck out the literary paragon complex and just go with the SEO applied to a commonplace text? Simply put, because SEO will bake only half the pie for you. Your business will indeed turn up in search enquiries and attract many visitors. Yet, what you're really interested in is to keep prospectives engaged once they reach your landing pages.
Building a steady and loyal audience is your other half of the pie. The key idea here is that your content should not only answer visitors' questions and position you as the field authority they seek, but create a fan base as well, develop a broad brand awareness, and ultimately convert this to big sales.
When hiring All In Translations to write your iGaming or sports content, the old dilemma "SEO or creativity" is no longer an issue. Our writers are always considering these two aspects together, offering content solutions that can fit any brand and all types of players. We believe in stories, and we believe in telling them with a good flow, just like the grace of a ballerina on stage.
Producing five-star iGaming content for a wide range of clients (game developers, platform operators, affiliates) is a service we've had in place for quite some time now, and the kudos we've been showered with is a validation that we're doing a fine job. To pick out just one example:
"I am very excited and happy with what All In Translations created for us in order to show our visitors what we can offer them through our affiliate platform. Their iGaming expertise, niche-focused writing skills and highly targeted SEO services helped us get great search rankings in Google, which is greatly beneficial to any type of online business."
The author of these enthusiastic lines is Thorsten Andreassen, Head of Projects with Intergalaxy Media.
When a couple of months back he asked our help with some SEO work for a new affiliates playground, FreeSpinBonuses.com, we suggested a unique blending of Vegas tavern volubility and Google-friendly optimization. He decided on going with this content experiment, and in less than a day Elvis 'Buffet Boy' Nevada was created to host the FSB show. In our writer's words:
Now in his late 60s, Elvis has lived in Las Vegas his whole life and just loves it. He'll live here till the day he dies. He officially changed his name as a tribute to the great man and the only thing he loves more than Elvis is an all-you can-eat buffet, hence his nickname. Elvis loves everything about Vegas. The casinos, the slots, the bright lights, the buffets, the hotels, magic shows, the all-night parties and the stories about this great city.
The thing is, he's still a little stuck in the past. He loves to talk about the Rat Pack, the fun nights he shared on the town with Sinatra, the good old days. So his tone is 1950s-70s American. He loves to chat about food, movies, music and his catchphrases are ''they don't make'em like they used to.'', ''those were the days.'' and ''the oldies are the besties.'' But if there's one thing Elvis knows after a lifetime in Vegas, it's gambling. He knows that it's about the experience as much as the money and is highly knowledgeable about all things gambling.
Now let's get a taste of how the starting paragraphs of an Elvis-style review looks like:
This intro obviously breaks with the conventional genre of casino writing. Elvis is colloquial, playful and contagiously friendly. On top of that, he's not an SEO amnesiac. Quite the contrary: all relevant keywords are there doing their job, and not a single one feels wrong. The text flows naturally and keeps the spirited tone the kickoff set. Creativity and optimization were combined to elicit interest, to instigate curiosity and to leave readers wanting more. This is the content formula we think is the most suited to our clients' needs, meaning that it can both drive customers to their digital properties and keep them there.
Regardless of what some swots out there say, content is still king and forms the core of any digital marketing strategy. And it's not just yesterday's content filling real estate on your website, but actually it's new content uploaded regularly that keeps your online presence royal. Fresh content boosts traffic, encourages customer engagement and loyalty, builds value and brand affinity, and generates new hits. To put it in a nutshell: in a web-driven era, selling your services, growing your business, and stepping up your brand rely on the strength of your content.
As for those out there seeking only robots, we recommend the thrills of a Swan Lake live…
*The first full quarter with Valentin Stanga as Content Manager was Q3 2015. We compared the sales of that quarter with the sales in the last full quarter, Q1 2017, to reach the conclusion of 693% growth.
/localization-localisation-correct-grammar-vs-seo/
---