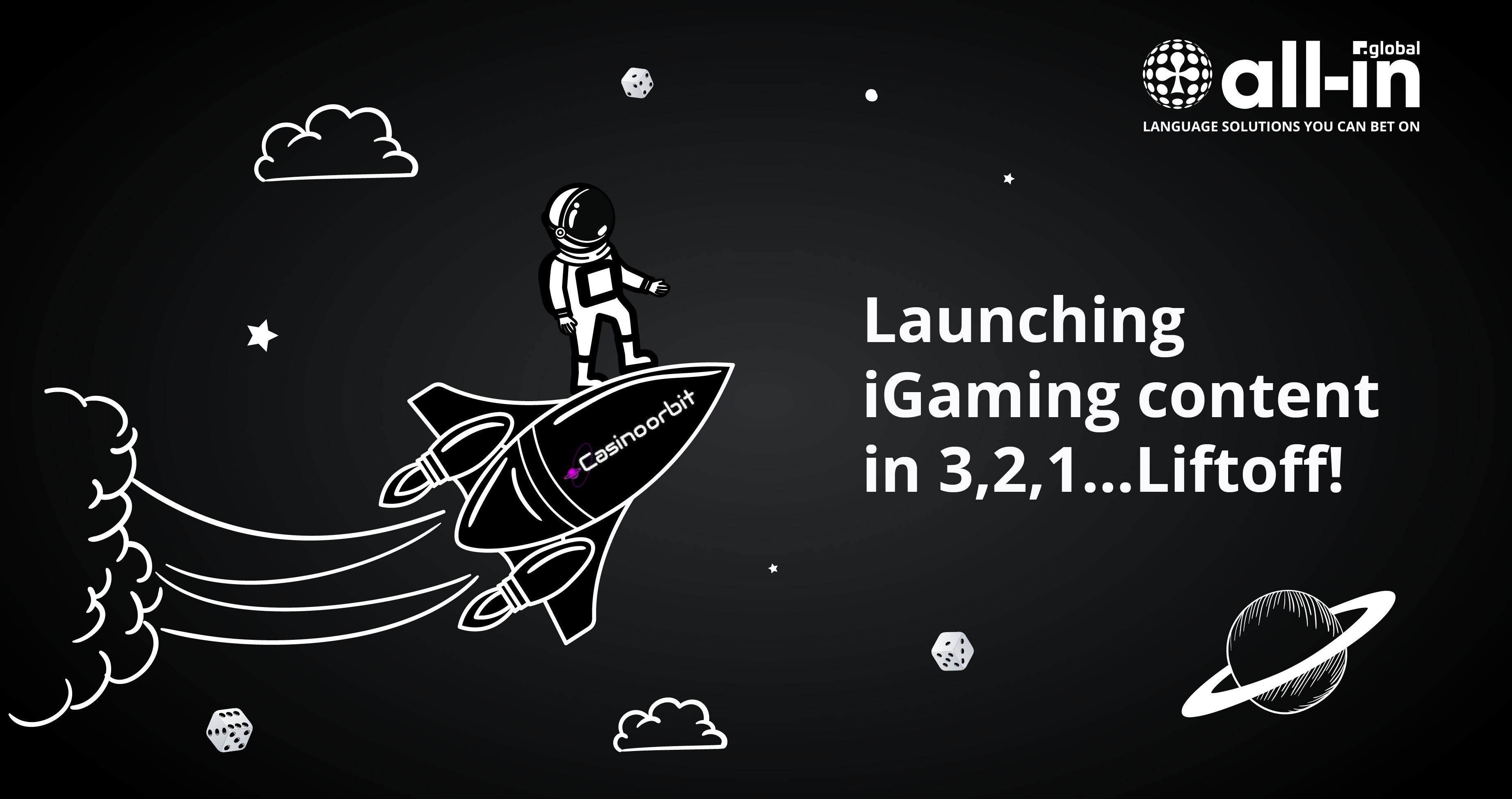 Wed Aug 5th / Marina
INTERVIEW: HOW CASINOORBIT IS WINNING AT MULTILINGUAL SEO WITH ALL-IN GLOBAL
Casino Orbit quickly improved their Google ranking by 25% after they started using SEO services offered by All-in Global. We interviewed the founder Gustaf Andersson to learn more about their growing business.
It was when Gustaf approached us detailing his needs and what he would expect from us that we knew we had a big and exciting challenge ahead. Casino Orbit being his "baby," he obviously devoted his heart and soul to it. The goal was easy to understand, but difficult to achieve: to up the quality of his website content and maximize the SEO potential of his Finnish, Canadian and Turkish core pages. With this ambitious goal in mind, we went through a thorough process that involved keyword research and content development. Our hard work ultimately resulted in a big success.
When we contacted him, Gustaf was kind enough to share with us how the project is going.
What was it about All-in Global that made you hire us to optimize your gaming content?
I first heard about All-in Global while attending the iGB Affiliate Amsterdam conference. Back then, I was looking for a digital content supplier able to offer topnotch gaming content. What hooked me instantly was the fact that you also provided keyword research as an added bonus to the text. You know how many LSPs out there simply don't add SEO to their list of services, and you usually have to do the keyword research yourself. To me, that's quite the hassle. This is why you looked like the perfect solution for my upcoming site Casinoorbit.com.
Can you elaborate a bit on what your target audience's needs are (content-wise), and on why you needed a language service provider to cater for those needs?
So, my immediate goal was to turn Casinoorbit into a multilingual site. Knowing how competitive the industry is, I told myself that high-quality content offered in local languages would surely be a key asset. The initial focus was on Sweden and Canada, and I recently added Turkey and Finland. With these new target markets, I'm really looking forward to seeing how things will evolve – as I don't speak the languages of either country. But I trust you're doing a great job creating the content for Casinoorbit. Besides, I'm also planning to include more languages in the near future. Again, I think relevant, engaging and culturally-sound content is a MUST for any business looking to thrive online.
Is your SEO investment paying off?
Casinoorbit started to generate traffic and rank for target keywords after I hired the SEO services of All-in Global. My page for Casino bonuses in Canada stands as a good example of rewarding optimization. With it, I have seen a 25% increase in ranking since I uploaded the content. To bring another example: my new page targeting Finland, started to appear in SERPs just a few days after I published the optimized content.
Were you happy with the project management part of this SEO boost strategy?
I have only positive things to say about it. I really feel that the perfect service was provided every step of the way. Your SEO Manager is both friendly and professional: he was all ears whenever I had a request. Moreover, the guy comes with suggestions that you might have overlooked, or with ideas that you couldn't have possibly thought of. Last but not least, he's readily available and prompt in replying.
Is there anything else you would like to add as a closing note?
To put it short and simple: I am 100% satisfied!
Gustaf Andersson
Casinoorbit.com
GO GLOBAL WITH OUR SEO SOLUTIONS
With more than a decade of experience in creating and localizing premium content targeting 120+ markets, All-in Global provides you with extra cards so you can get the upper hand with white hat international SEO. Request a quote now – salesteam@all-in.global
Our SEO Services:
Multicultural keyword optimization
Multicultural keyword localization
---