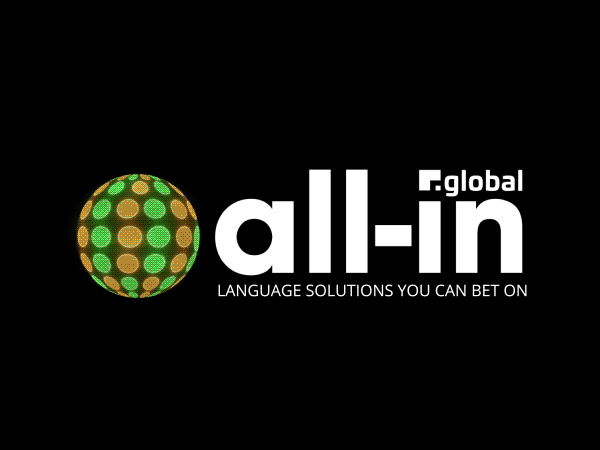 Wed Jul 7th / Eolo Barilari / translators
NOW HIRING: iGAMING TRANSLATORS
The aim of All-in Global is to deliver the most precise and attractive translations in the iGaming industry.  In order to achieve this, we are calling for the best iGaming translators out there. At the moment we are looking for more translators fluent in the following languages:
♣ Burmese ♣ Canadian French ♣ Danish to English ♣ Dutch ♣ German ♣ Greek to English ♣ Japanese ♣ Khmer ♣ Mexican Spanish ♣ Norwegian ♣ Swedish to English ♣ Turkish.
What we offer to attract the best iGaming translators:
♣ We are the best agency to work with and only work with the best iGaming translators! Check some of the testimonials from other iGaming translators and writers here.
♣ On-time monthly payments, a large volume of work, and you can accept jobs and issue invoices in a single click.
♣ A chance to work with the best companies in the iGaming industry.
♣ Freedom to work wherever and whenever as long as deadlines are kept.
♣ All the tools needed to provide the highest quality and improve your translation skills as well as your knowledge of iGaming.
♣ A friendly and supportive Project Management team.
The successful candidate should have:
♣ Experience in translating and revising into their native language, as well as a comprehensive understanding of the iGaming terminology.
♣ The creative ability to make a text attractive in their native language.
♣ The ability to deliver projects within set deadlines.
Please email your cover letter, translation sample, and CV to vm@all-in.global. Use the subject line: iGaming Translator – [YOUR LANGUAGE].
Some useful tips for applicants here.
More info about All-in Global on Facebook and LinkedIn.
---