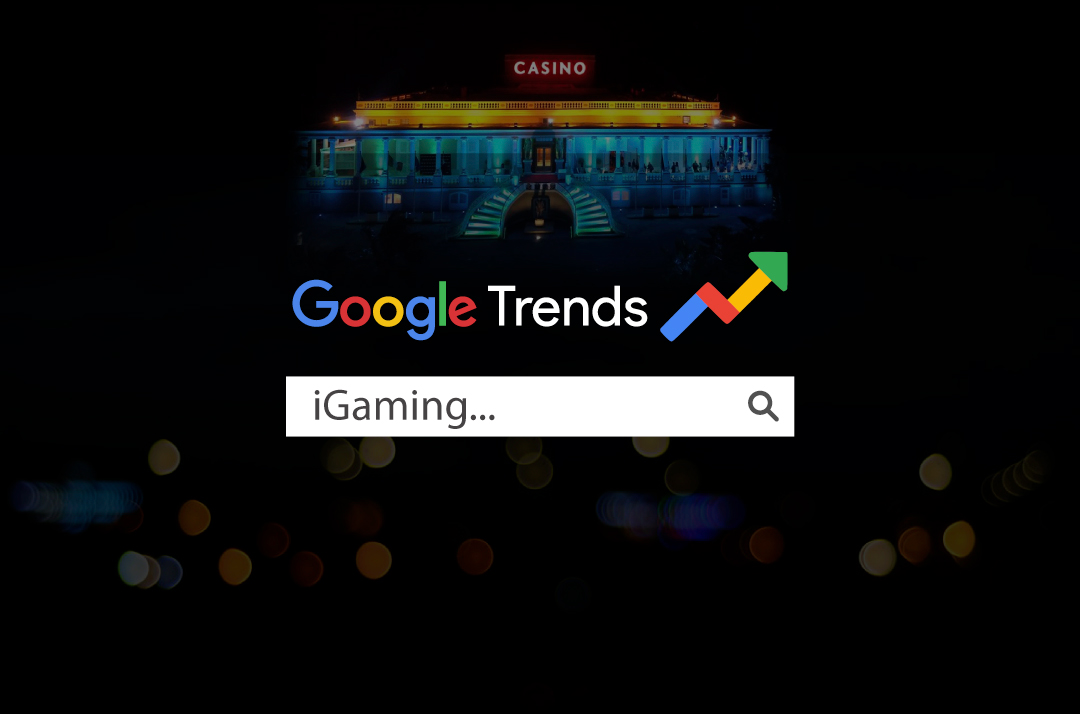 Fri Sep 17th / Marina
HOW TO USE GOOGLE TRENDS IN YOUR IGAMING CONTENT STRATEGY
Using data analytics in your iGaming content strategy should be a top priority. If you know the audience and know yourself, you need not fear the result of your SEO strategy, I am very confident that's what Sun Tzu would say if he was head of digital marketing in the 21st century.
The question is, where do you find that data? How can you use it in your content production? In this article, we will explain everything you need to know about a search analytics powerhouse named Google Trends, and why it should be the backbone of your website's content plan.
What is Google Trends?
There is no better explanation than the one provided by Google itself, "Explore what the world is searching". Google Trends is a free tool that allows you to explore the search trends and user behavior for any given topic or term, in any region covered by the search engine, throughout time (forget trying to find very insightful search trends in North Korea). It also allows you to compare topics and terms and how they fare in a selected period.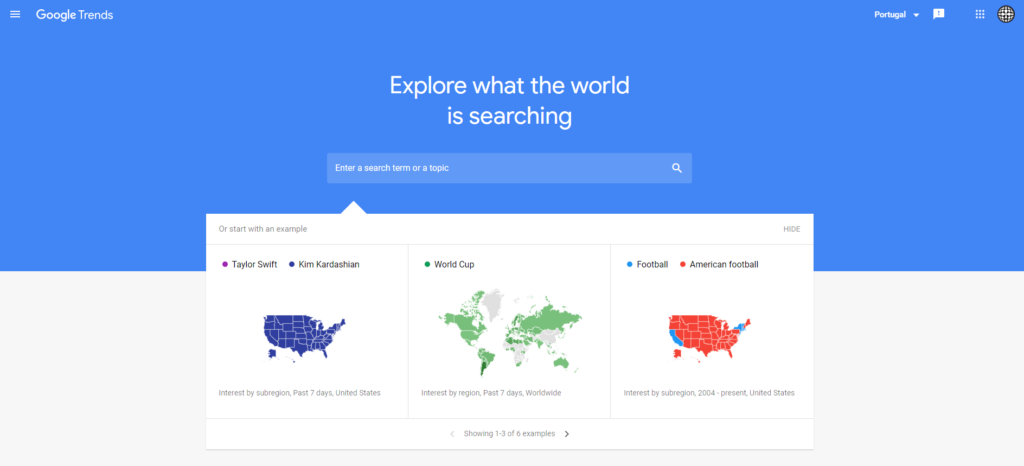 Anyone seriously looking to hit the nail on the head with their content strategy, even more so an iGaming content strategy, for how particularly competitive this industry is, should be using Google Trends and its amazing search analytics.
How does Google Trends work?
The tool is very straightforward and user-friendly, you have three main sections to choose from, that you can access by using the famous burger menu (those three top corner lines):
Explore
This is where the true magic begins, once you define your target region, and the topic or term you are looking for, what follows is an amazing window of opportunities with invaluable insights into your query.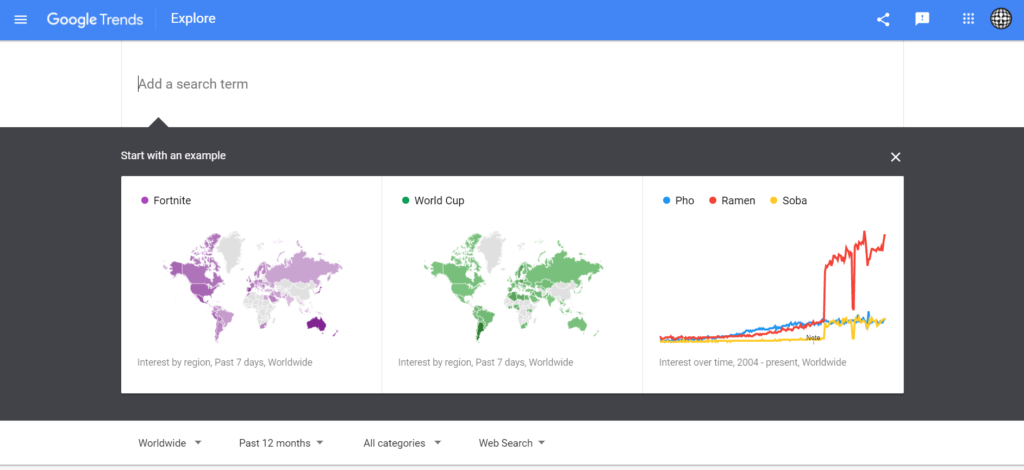 You can filter your search in numerous ways such as by regions, timeframe, categories, and search sources (image, news, shopping, YouTube, etc.). From there you will be able to analyze the interest over time, break down the interest by region and subregion, and explore the related topics, and related queries.

Trending Searches
This section is mostly useful for when you are planning to write about topics of the moment, not so much for evergreen content, though you can find very interesting material ideas from the trending results.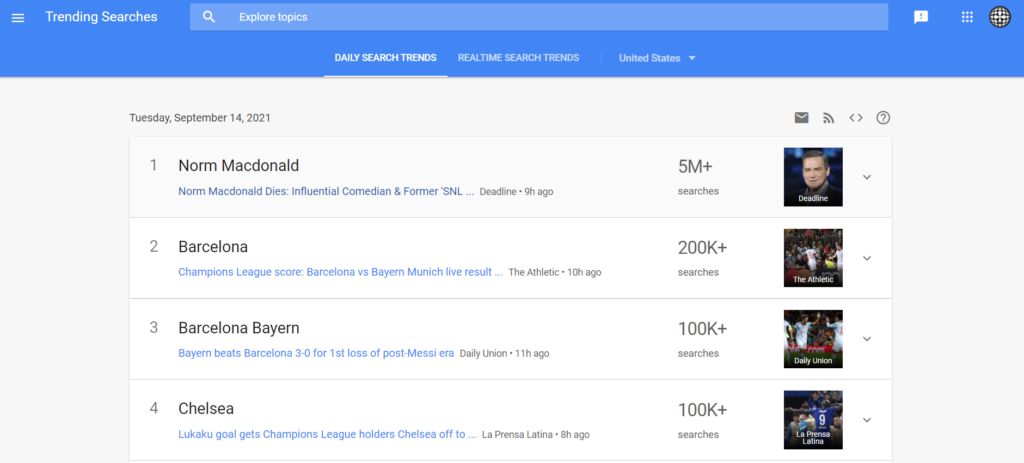 Here you will find the trending searches on the selected region for the past few days, or if you are really into producing content on the go, you can have real-time data for search trends in that same region.
Year in Search
Finally, Year in Search, an extremely amusing year review by Google, based on searched terms, that I vividly recommend.
This option, though it might not look like it at first glance, is a very insightful one and gives you a broader view of previous years and what were the most popular topics and queries. This can prove to be very interesting when trying to understand search trends and it can help you adjust your content strategy direction.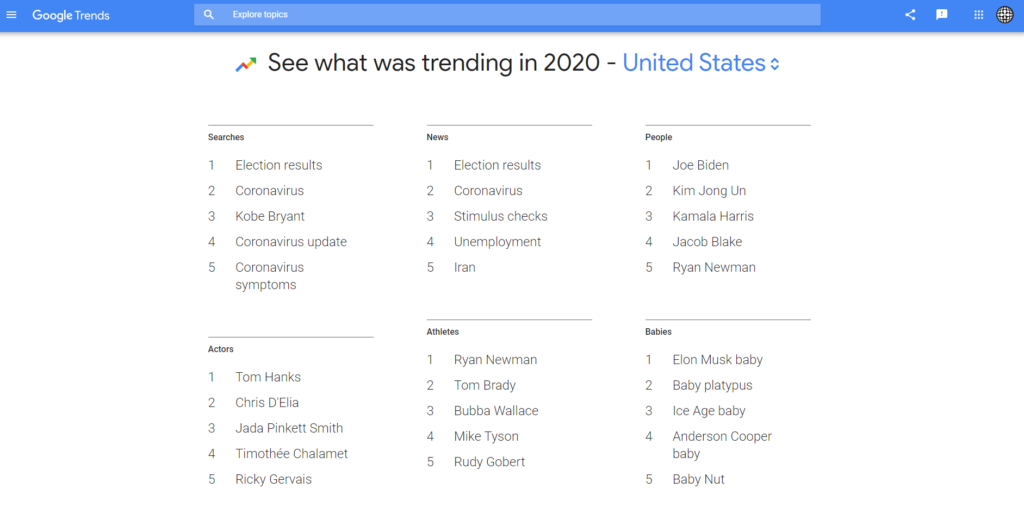 Using Google Trends in your iGaming content strategy
All industries have a certain level of competition, they all have challenges, and they all try to stay at the top of their game, but player-centered industries take that to a whole different level. Cutting it short, you need to feed your website with continuous quality content while making sure you are ahead of the curve when it comes to topics and trends. This is where Google Trends can help you make the cut. When planning your content strategy, either with your team or using igaming content services from an agency, Trends can be the best ally you could hope for.
The Explore option to research popular queries around any topic you want to write about, that being slots, blackjack, casino reviews, you name it, not only gives you a broad list of terms and variations being researched by users in that region but also gives you related queries that you can use to boost your SEO potential and broaden your reach.
The Trending Searches option is probably where your paylines will be, this is where you can explore trends and topics ideas for your content, as well as exploring other articles around the same topics you are covering, so you can give them your own touch and angle.
If you are looking for ideas to create your igaming content plan, or ideas to share with your igaming content services agency, you can use Trending Searches to find hot topics, and then use Explore to look for queries around that topic, so you can give it your own angle.
Optimized content that won't cost you an arm and a leg
To summarize, Google Trends can be the perfect tool to help you hit a home run with your content strategy without breaking the bank, and the data analytics comes from the best source possible, Google itself. Obviously, this alone won't be enough, and there are other great tools at your disposal that you can and should use, and your strategy should always have the insights from sales, marketing, and operations teams.
Content is still, now more than ever, the main driver of your digital platforms, and to have it optimized can be the make-or-break of your success. Using the tools available to ensure you are doing it, should be on the top of your list.
If you're looking for reliable content services crafted specifically for the iGaming industry you can leverage All-in Global's unique set of expertise across language, content, and SEO to get found everywhere. Contact us: salesteam@all-in.global
---