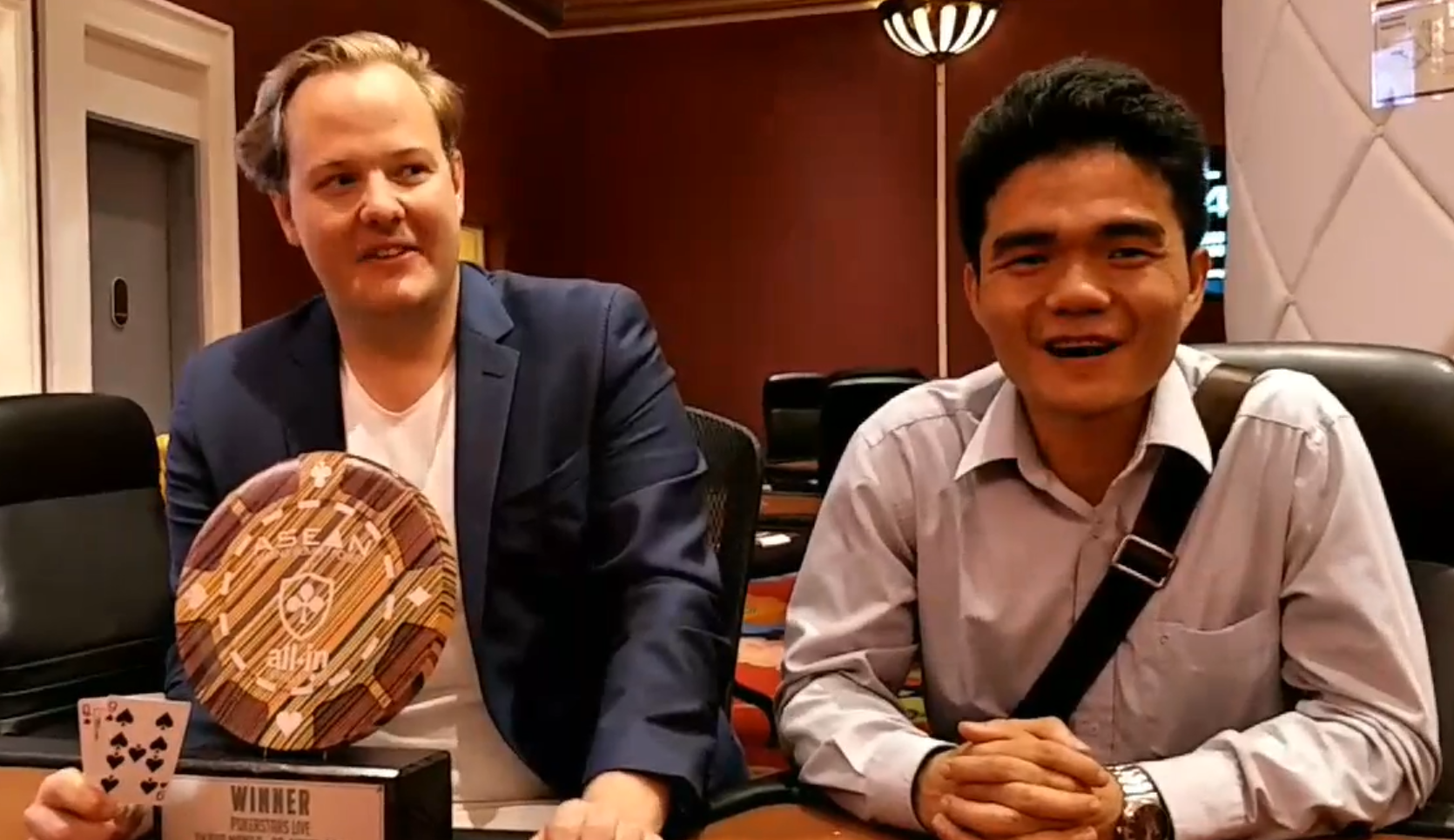 Fri Mar 22th / Roy Pedersen / ASEAN Gaming Summit / Manila
PARAÑAQUE POKER PARTY BAD BEAT BLOG
Philippines -> Manila -> Parañaque -> Okada -> PokerStars Live: ASEAN Gaming Summit poker tournament.
5 minutes in.
3rd hand.
Pocket queens.
I raise, one caller.
Flop shows K, Q, J rainbow.
He bets, I go all-in. He calls and shows KTs for top pair and a straight draw. I have a 70% chance of winning.
I look at the dealer and say "Come on you can do it. No ace please".
You all know what happened next.
It might not qualify as a bad beat but it's painful none the less. Losing hands when you get it in as a favorite is a big part of poker. Out the 77 players (new record by far!) who played, only one of them was left with all of the chips in the end. That's how tournament poker works. We don't have the story of all the 76 losers but here are some of them.
PS: As it turned out, the winner Johannes Eriksson was not registered as a delegate. However he was not aware that it was a tournament for delegates only. We have all happily agreed that the 1st prize worth $800 (from Real Time Gaming) will be donated to an organisation that works to help the street children of Manila. All-in Translations is matching the 1st prize, making the total donation $1600.
14th place Anastasia Bauer. The player from the Hall of Fame closest to making another counting placement. Close but no cigar.
Ramzy Mahadeva (Scientific Games) 10th place
Graeme Croft MGM 9th place
Berwyn Pan Asia Pioneer Entertainment (APE) 8th place
Alfred Lee (BG) 7th place
Candy Chan Asia Pioneer Entertainment (APE) 6th place
Jim Preston (Scientific Games) 5th place
Clinton Long (Scientific Games) 4th place
Primoz Krsevan (Gaming Technology) 3rd place
Jack Nguyen APAC Affiliates 2nd place
Johannes Eriksson 1st
Trophy by Moen's Basement.
ASEAN Gaming Summit by Ros Wade and PokerStars Live Manila by Pierre have already confirmed that the 4th edition of this tournament will take place in March next year during the 2020 conference. All-in Translations is thrilled that we get to organise it once again. Can we get 100 players? I think yes.
Big thanks to ASEAN Gaming Summit, Real Time Gaming, Alderney eGambling and Contintent8.
Also found these bad beat videos that are too good to leave out.
---