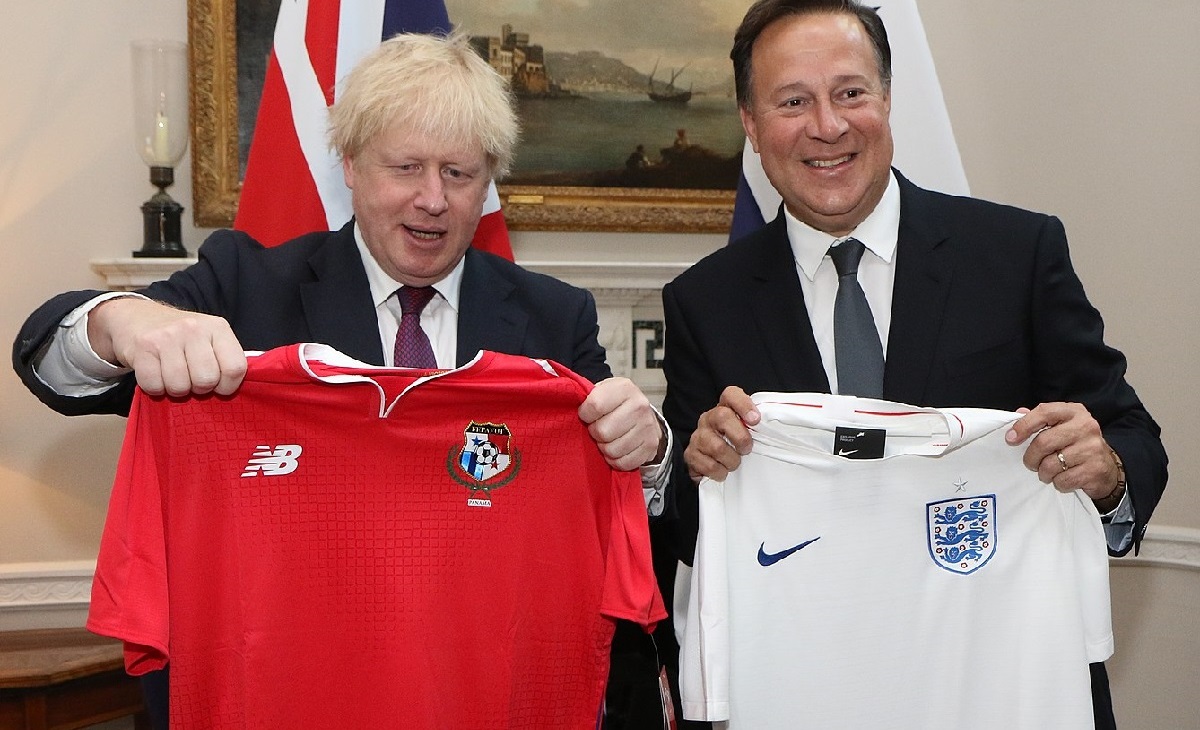 Fri May 10th / Valentin Stanga / brexit / football
ENGLISH FOOTBALL SAFE FROM BREXIT?
"To hell with the rest of the world" said Cardiff manager Neil Warnock about Brexit. Fair point? We examine what makes the English football sector stand out in terms of Brexit influence.
If you're working in the city in London, your sleeping patterns could be more volatile since the whole post-vote Brexit political melodrama started. Will Brexit be served soft or hard, medium rare, not at all? Will your job, bonuses, dividends go to the Netherlands, or even worse, to the French?
Had you invested your career or wealth in the English football economy, we reckon your nights should be quieter. While the outcome of Brexit is blurrier than ever, there is a case for that whatever happens, the specifics of English football economics and governance will make it one of the least impacted sectors.
Born in England, still in England.
For a first, the English football economy is still in the largest part an internal, national affair. Football is the number one sport in Britain, and the majority of the football sector revenues are generated on English soil. Stadium crowds will stay the same and the pubs will continue to be packed throughout the footballing weekend. Gate and matchday income won't be affected, same for TV revenues generated from English supporters watching the games at home. Looking at this on a larger perspective from local to national and amateur to pros, the dense structure of associations, clubs, federations, fans and media is here to stay. English football wealth and health are rooted in the passion of the nation for it. None of this will go away on a Heathrow – Frankfurt flight the next Monday Brexit hits the ground.
Premier League clubs are massively engaging their worldwide audiences with fresh content in their native languages. All-in Translations writes and translates premium content for the gaming and sports sectors in over 70 languages.
What about the rest of the world then? Will Arsenal fans based in Brussels stop following the club in protest of England leaving the EU? Taking a wild guess here, can we suggest this is as likely to happen as seeing Theresa May going down a crowded pub in Brugge to vociferate at R.S.C. Anderlecht players, as a form of protest against the EU council inflexibility? The Premier League is highly regarded as the best and most popular league in the world, which is broadcast in 212 territories and to 646 million homes. The potential worldwide TV audience reaches nearly 5 billion people. Premier League fans are legion on all continents. Whatever Brexit will or not be, that won't make them turn off the telly during the North London Derby or stop buying Man Utd shirts.
TV rights, essential to the football economy and deeply connected to the fans support, seem also out of EU hands. They are negotiated in the private sector, powered by the global audience and their thirst for Premier League matches. Most TV revenues are generated from deals on the UK audience only, yet overseas rights are huge too, but not just obtained from EU territories. In the UK; Sky and BT share the Premier League rights, with Sky having the majority of live matches. Meanwhile, every continent shows Premier League football.
The rights to show Premier League matches in the UK from 2019-2022 were recently sold for a staggering £4.464b, with the overseas rights adding an extra £3bn to it. That's an awful lot of money. And that money does not need any stamp from EU funding commissions.
Who's Your Daddy?
With fans support and TV rights, the money seems safe from the Brexit sphere of influence. What about power? Here again, the EU has a little say on English football. It's ruled mostly by bodies like the FA, UEFA and FIFA, which are independent associations who have their own rules, that can follow, overlap or contradict the global political structures. Switzerland, Israel and Monaco are examples of this, where clubs are integrated to European and even extra-national competitions – AS Monaco being part of the French Ligue 1 for example – regardless of being from countries that are loosely or not connected to the EU.
One area where Brexit might have a possible impact is the transfers of overseas players. Things could change when it comes to work permits, the signing of underage players, the number of foreign players allowed in the squad, or the evolution of the GBP exchange rates. However, overall, it's very likely to remain marginal. The vast majority of foreign players signed by Premier League clubs are over 18, with international caps, and many are not EU nationals anyway. Dominating the transfer market is a key feature of English football clubs, and it's unlikely that English law makers and the FA would undermine this.If there does turn out to be more limitations when signing foreign players, England's young prospects will have more of a chance of breaking into the starting eleven at their respective clubs.
Of course, it's difficult to envision what type of impact Brexit will have on the football economy in England until it's finally upon us. But the Premier League, being the powerhouse that it is, is a global brand that makes up its own rules, and the show will go on. It's fair to say that some things will change for the clubs if and when the UK leaves the EU, but the average football fan and paying customer should not notice too much of a difference. Rather than Warnock's controversial line, a Flower Power version of a famous Millwall chant might apply there: "Every One Likes Us, We Don't Care".
---
Get in touch with All-in Translations to increase your readership on football related topics with fresh, in-depth analyses such as this article.
Article image by Foreign and Commonwealth Office under CC BY 2.0 license.
---