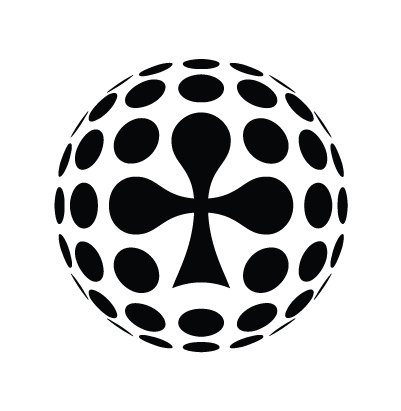 Fri Oct 4th / All-in Global / Archived
BLUE LIONS CLAIMING TERRITORY AS PAI "LEAGUE FINAL" APPROACHES
Name change from Pentasia All-in League to PAI League
Cup final and afterparty at Luxol, on April 12th
Coming soon: Game of the Week livestream
GIGsters United have received an unexpected claim for the throne of PAI League. Blue Lions had to fight their way to League 1 through the qualification round, but after beating Axl Affiliates/Betzest in a dramatic playoff final, they haven't looked back. Today, it will be the first time this season when either GIGsters United or Blue Lions will have to walk away from battle without victory, and the temperature is rising in the savanna around Luxol.
A-weema-weh, a-weema-weh
"A-weema-weh, a-weema-weh, a-weema-weh, a-weema-weh. The Lion sleeps tonight … but tomorrow on the field he will rule over his opponents. A-weema-weh, a-weema-weh, a-weema-weh, a-weema-weh. Remember who he is!… He is the king!".
This is how the newcomers described themselves when registering for the league back in August, 2018. After 12 consecutive victories, they earned the right to mark their territory with a bit of a brawl. Team captain Diomiro Alessi:
"The season is quite an epic battle, full of victories and satisfactions. All teams are well organised in this league and have good players. We are very happy for the victories we've been getting and we hope to continue in this way. The whole squad has made a tremendous effort".
League Manager Nikola Mraovic (right) is showing admiration for the winner's instinct of Blue Lions.
"Mentally, they're a very strong team. They're often trailing at first, but then they come back and win. Against them, you can't relax, you can't lose your focus. We witnessed that once again earlier in the week when they played against Bethard."
Self-crowning leads to a tragic end?
Blue Lions, a team made up largely of Italian futsal and football players from lower leagues, are, however, well aware of the dominant nature of the beast they're facing tonight.
"We know that GiGsters United won 3 titles last year (SiGMA Cup and the Pentasia All-in Double). This year, they won all the matches and they are the favorites this season. We know it will be a hard battle for the title, but our goal is to win all the matches and become champions", said Alessi.
GIGsters' key player Felix Preussner (right) sums up their season like this:
"It's been good so far, with a lot of challenging, but fun matches. The overall level of this league is quite good. Considering Blue Lions won all the matches so far, I expect they're a very strong team and I'm sure we 'll have a close match tomorrow".
However, he doesn't shy away when confronted with the friendly challenge from the newcomers:
"Let's see if self-crowning leads to a tragic end ;)"
Notorious goal scorer Jens Schmieg is out with injury and GIG have lost a solid goalkeeper in Miki Laguardia.
"We are a bit more vulnerable now and more dependent on a few key players, but apart from Jens, we managed to put a strong team together against Blue Lions", said GIG coach Endre Nesset in a call from US, where he's working on the launch of Hard Rock Casino.
All teams will play each other twice in League 1, so the result of the game is not decisive, but if one of the teams wins, they'll put a lot of pressure on the other.
From Pentasia All-in to PAI League
In other news we've decided to rename the league as PAI League. It's an abbreviation for Pentasia All-in Translations League. To be honest, I thought pie was spelled pai in English (like in Norwegian, as in blueberry pai) when I had this in mind in the first place. But even if the new name has nothing to do with pastry – as it turns out, it's still an upgrade in our opinion.
We have big plans for the future, so we figured it was needed. This name has already been taken into use for the PAI Cup and will be implemented for the league starting next year.
Cup final and afterparty on April 12th
We're in the final stages of confirming the PAI Cup Final and its afterparty. So. mark down the evening of Friday, April 12thin your calendars. Firstly, there will be a game between the all-star team (with players not playing the final) and the referees/league organisation crew (plus one or two jokers), followed by the final. If everything turns as we plan, both the games and the afterparty will take place at Luxol. The idea is to hire a stand-up comedian, so please give us a shout if you know someone who'd fit the label in Malta!
The PAI Cup is now in the Round of 16 and you can see the bracket here.
Live Video Streaming Coming Soon
When League Manager Nikola Mraovic is not refereeing or organising our football league, he is highly engaged with video productions from motorsport events. He convinced us to livestream a weekly match from the PAI League. More info to follow.
Interested in broadcasting the games of your team on your website? Contact our marketing manager Nicolas via email at nicolas @ allintranslations.com. Below you can watch the video we made when Blue Lions triumphed over Axl Affiliates in a controversial playoff final.
At ICE next week? Contact All-in Translations if you need help with language services like localization, translation, content writing or SEO.
---