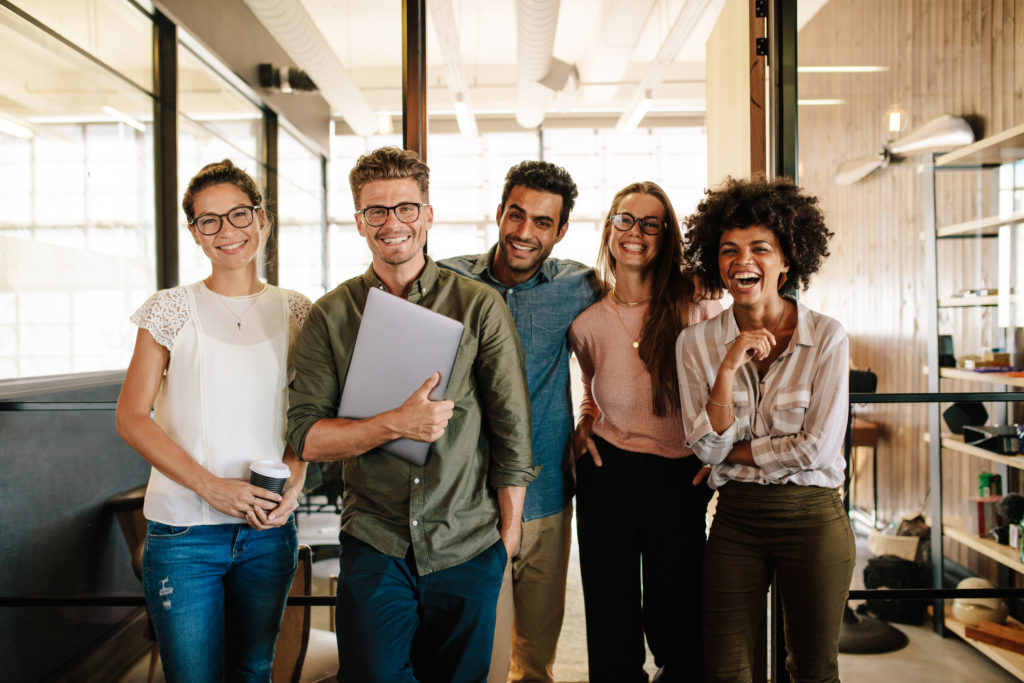 Fri Jul 6th / All-in Global / Archived / gaming / igaming / jobs / lists / tech
10 BEST JOBS IN GAMING, GAMBLING & TECH FOR MULTILINGUALS
We spoke with Pentasia, the world's leading iGaming and digital recruitment agency, to find out which ten jobs are the most sought-after in the industry right now. We discussed jobs where language skills are fundamental as well as careers where an extra language or two give candidates a clear 'edge'.
Here's what they told us.
In fact, multilingual candidates are among tech's 'most wanted', and many of the best opportunities in this exciting sector go to those with international credentials.
The online betting and gambling sector is truly international. Online casinos, sportsbooks and interactive games are built, managed and played all over the world. Yet players in different countries demand wholly personalised experiences: games in their language; offers for their specialist sports; and cultural preferences catered for.
Multilingual candidates are therefore critical in the iGaming sector. Those who are able to translate and communicate products and services across borders are fundamental to growth and quality abroad.
But before delving into the most sought-after jobs right now, let's take a look at the iGaming sector and who's hiring.
iGaming: A Thriving, Multicultural Industry
For as long as people have wanted to compete at sports or games, the urge has always been there to "make this a little more interesting" by wagering on the outcome. Boosted by the betting industry's transition online in the late '90s, the betting sector's income has rocketed in recent times. It is projected that the total gross gambling yield worldwide in 2019 will be a staggering US$495billion.
Given the rewards on offer to successful outfits, and the industry's historical resistance to economic downturns, betting and gaming will always be an ultra-competitive sector – and one that will always offer great opportunities for those ambitious enough to join it.
With recent technological innovations and changing regulation, this is an especially great time to look for a career in iGaming' high-growth, tech-first and constantly innovative sector that attracts many of the world's brightest technologists, analysts, creatives and leadership talent.
Truly multicultural, the iGaming sector recruits from a wide variety of backgrounds. iGaming hubs like Malta, London and Barcelona attract professionals from all over the world. Whilst clearly competition is felt, iGaming's vibrancy and its 'community' feel genuinely sets it apart from other industries.
Top 10 Jobs in iGaming for Multilinguals
Let's explore some of the best opportunities in iGaming for multilingual candidates. (Note: Many of these roles you'll find outside iGaming in the wider digital and tech sector too.)
Product Management
Multilingual product managers are incredibly valuable individuals, able to deliver international reach in creative ways. The PM takes charge of a game, platform or service; he or she is an important manager who is responsible for ensuring that the company's product is optimised, marketed, and functioning as well as possible.  
What You'll Love: Building new products and seeing them played or used by your customers. Influencing the success of a product.
Customer Service
Customer service is now a truly digital role. You might perform this role on the phone in a call centre or, more commonly these days, you'll be on one end of a live text chat conversation. Your base could be the company's offices or you might even be working from home.
What You'll Love: Chatting to customers all over the world, dealing with an incredibly wide variety of queries, and the satisfaction of helping people.
Country Management (/Territory Management)
Companies who operate in multiple countries, or territories, usually appoint a specific Country / Territory Manager, responsible for ensuring success in that region. In fact, this leadership role can often be the first-to-hire, kicking off a brand new venture into pastures new.
What You'll Love: Owning the success of your region, and making strategic plans.
VIP Management
Just like regular casinos treats their 'high rollers' like superstars, online casinos like to take good care of those players who are betting big. As a VIP manager, you'll ensure players have everything they need to enjoy the experience. Native language skills are critical, as you'll need to build a personal relationship.
What You'll Love: Getting to know your players personally over months and years. The satisfaction of ensuring a VIP experience.
Tech Project Management
Managing a team of developers and technicians? Your team will almost certainly speak a wide range of languages, so your language skills will likely be put to good use. Plus, as a key mediator and communicator, you'll need every tool available to keep things on track.
What You'll Love: Bringing out the best in everyone, and achieving goals together.
Content Translation
The importance of translation in international business cannot be over-stated. To succeed internationally, iGaming businesses have to ensure their content is not only accurate, but specifically catered for the target market. As a translator, this crucial job will fall on you.
What You'll Love: Translating not just for 'meaning' but also for 'style' and 'tone'. (You can find out more about the specific nature of iGaming translations here.)
Copywriting
iGaming businesses with international reach need to ensure they're delivering a marketing message that secures that all-important flow of new customers. The competition out there is ferocious, so you'll have to be top of your copywriting game to make an impact. Engaging, informative and multilingual iGaming content is in huge demand across the sector – a demand which has in recent years allowed for lots of flexible working conditions; such as part-time or work-from-home roles.
What You'll Love: Being the 'voice' of your brand for an entire market of consumers, and crafting entertaining content for your audience.
Live Dealing
Get in front of the camera, and deal the cards like it's a live casino. Watched by players around the world, live dealers have to be well presented, charismatic, and take charge of the tables. This is an ideal entry job for multilingual candidates, and many of these jobs can be found in Malta.
What You'll Love: Learning the 'on-camera' experience, just like in a live TV studio.
International Sales
Business is booming in iGaming, and companies are always looking for new customers for their services, products and tools. Sales executives with language skills are crucial in opening new markets for iGaming businesses, and these are roles that reap huge rewards for the most successful.
What You'll Love: Driving business growth by opening doors and closing big deals. Negotiating with some of the biggest names in the industry.
Sportsbook
The traditional core offering of a well-established betting company is its sportsbook, and making sure it appeals to customers all over the world takes serious skill. Sportsbook jobs vary from management to advanced analytics, but all require a passion for the sport.
What You'll Love: Putting your knowledge of international sports to good use, day in, day out.
—
Many thanks to Pentasia for their professional insight and valuable job tips! To explore careers in iGaming, we suggest you head on down to their Career Guide: iGaming, Casino & Sportsbook.
---