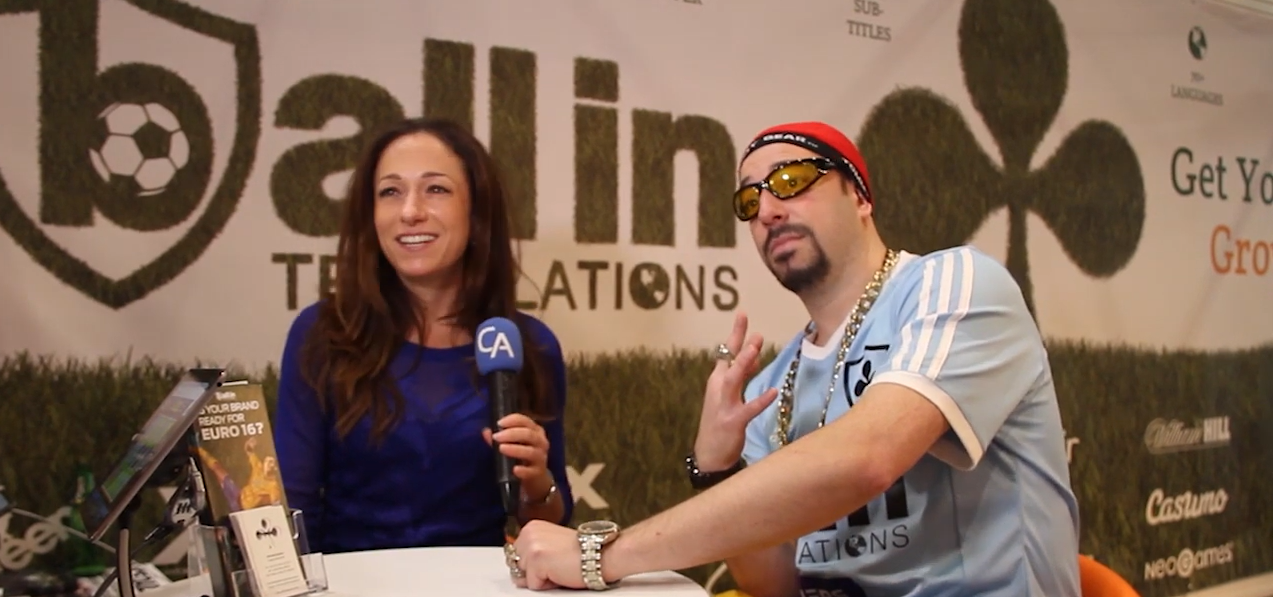 Mon Feb 8th / Roy Pedersen / Archived / dani b / ice / interviews
"YOU MAY NEED SUBTITLES FOR THIS"
World famous Ali G lookalike Dani B and world famous Calvin Ayre interviewer Rebecca Liggero were both on well good form when talking about gaming and translation at ICE in London last week.
"All In Translations are making sense of the language on the gaming sites for all the people that cannot be bothered to learn English" Dani B said.
See the full interview in the video over.
PS: You may need subtitles for this!
"You May Need Subtitles for This" from All-In Translations on Vimeo.
---