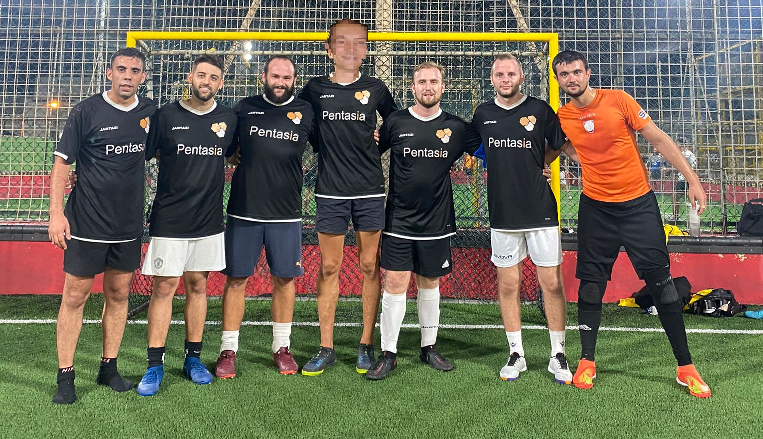 Tue Mar 28th / Roy Pedersen
NEW PAI LEAGUE WHATSAPP GROUP AS PENTASIA KEEPS WINNING
After building a "new" team in preseason, Pentasia have now secured league promotion, a spot in the quarter final of PAI Cup and initiated a WhatsApp group for five-a-side football in Malta.
With all of the favourites out of the 2023 PAI Cup the trophy is up for grabs for the underdogs. Casino Malta, Aspire Global and PwC all got knocked out, leaving the following bracket as we are heading into the quarterfinals.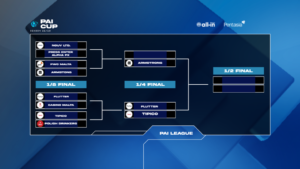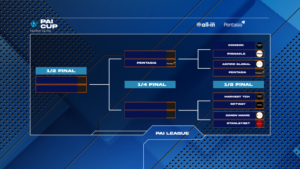 Pentasia are one of two organisers of PAI League together with All-in Global, and although Pentasia started the league back in the early 2000's they haven't seen much success on the pitch.
We spoke with Pentasia Football gaffer Laurence Howell to see what has changed.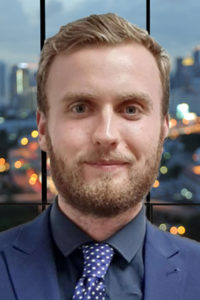 "We started in Division 2 with a refresh of the squad. This disrupted us and we got relegated. I have always ensured that quality in character is first and foremost in the team, so we took the time over the winter break as a 'preseason' and really get the team to gel as a collective unit. We play a structure which is pretty fluid and can adapt in shape to how the game is going, something I have worked on with the team," Howell told the All-in Global blog.
"The promotion match against Alpha FX was a highlight for us. We started poorly and were 1-2 down at halftime but showed tremendous character and came out 4-2 on top".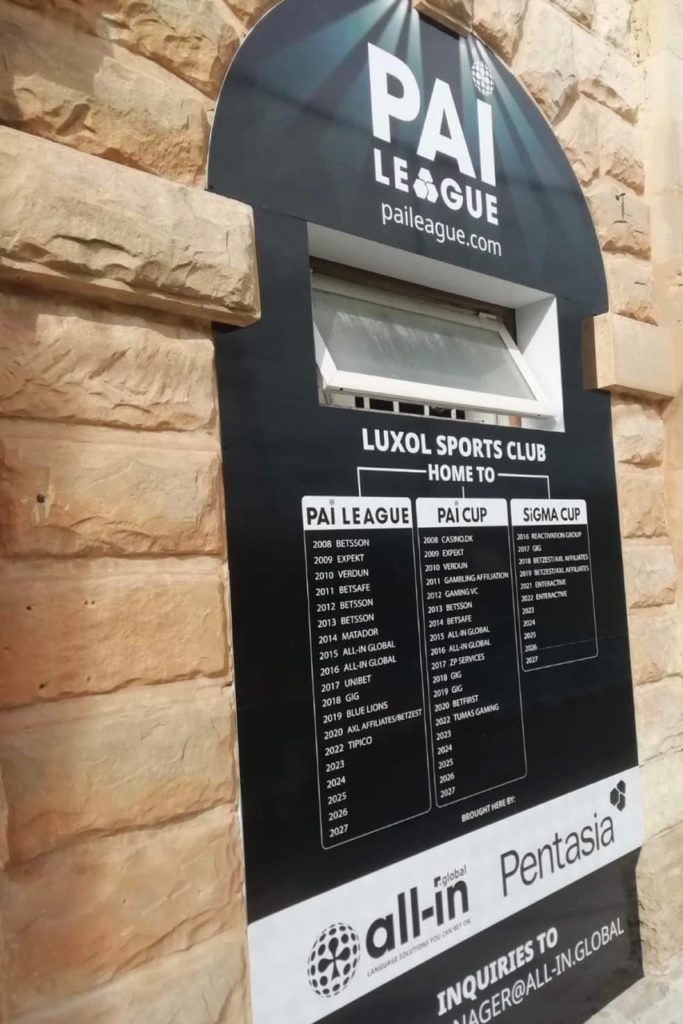 What does the PAI League mean for you, Howell?
"Pentasia are the industry's most established talent solutions business. The PAI League is the industry's most established amateur football league. It's a match that makes sense and a community that we love to be a part of".
In the video below you can see a video with goalkeeper Zachary James Farrugia after Pentasia beat Aspire Global 2-5 in the Round of 16 – one of the most surprising results of the season.
We also have some news from the PAI League administration:
1: The final of the 2023 PAI Cup will be played on Monday 19 June at Luxol. We are of course continuing the tradition of inviting the whole iGaming industry of Malta to come to Luxol for a drink and watch the match together with us.
2: We have created a WhatsApp group so that teams can communicate easily and for example arrange friendly games during the slow parts of the season. Just click the link above.
Hope to see you all at Luxol on June 19!
---