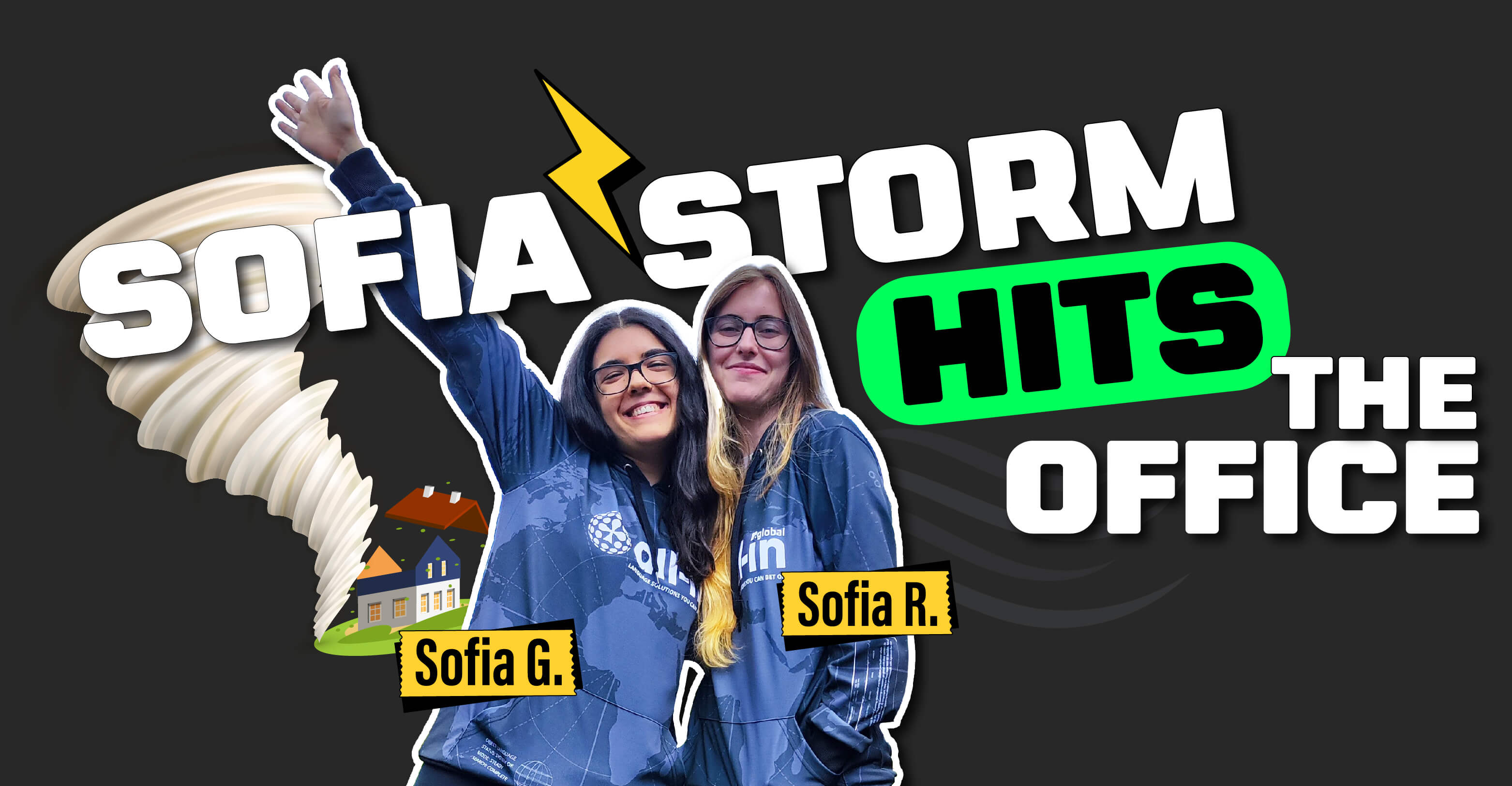 Fri Jul 14th / All-in Global
DOUBLING OUR BETS WITH THIS PAIR: MEET THE SOFIAS
We are twice as happy to announce the latest addition to the All-in Global family. The reason – we have hired two talented Sofias at once!
Sofia Guedes has joined us as a Junior Project Manager, while Sofia Reis has taken on the role of Junior QA Manager. Both started their journey as interns and showed remarkable results, leading to full-time offers.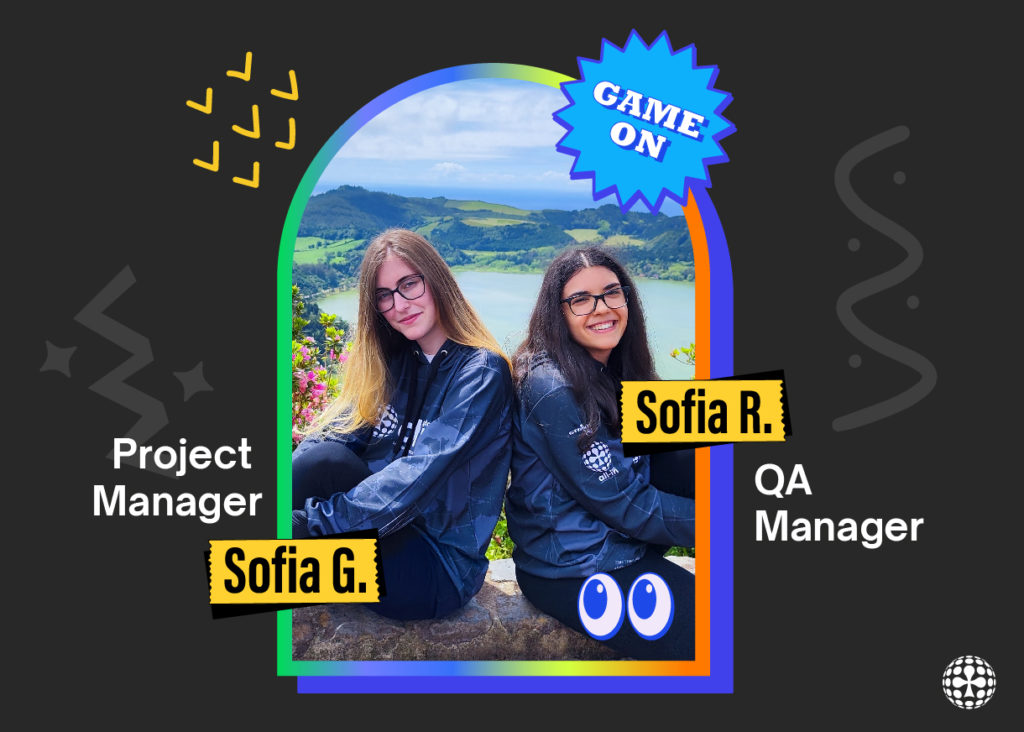 Tell us about your journey at All-in Global.
Sofia R.: It began during my final year at college, as I needed to find a translation company where I could do my internship to complete my Master's degree. My friend Sofia Guedes and I came to know about All-in Global from one of the professors, and we got curious since it was a company in a different area from the others we've heard about.
Sofia was the brave one who called to ask whether All-in was accepting interns. After a positive response, we exchanged a few emails with HR, and the rest is history! We did our curricular internship, followed by a professional internship, that went by super quickly. And now, we're officially employees!
I was always inclined towards Quality Assurance, and that's what I'm doing now! As a Junior QA Manager, I review our translators' work, spotting and resolving any existent issues. I'm hoping to grow as a QA Manager to be just as great as the other girls in our department, and a valuable asset to the company. In high school, I always pictured myself as a translator or subtitler, and my goal was to improve the quality of the content we consume. In a way, working at All-in Global has helped me to achieve that goal.
Sofia G.: I was looking for places for my internship, and, after doing research, I was really intrigued about All-in Global.
Sofia and I underwent tests for other places and were accepted by one of them, a company well-known in my college for welcoming a lot of interns. All-in Global emailed us at the end of December to schedule an interview for January, and we had to respond to the other company. I distinctly remember speaking with Sofia R. about giving them an answer while not being 100% sure if we would be accepted at All-In Global. I don't normally do this, I'm a person that only acts when I'm absolutely sure, but I had a strange feeling that we had to go All-in (Global 😉). I was utterly scared about my future at that time. Now, I wish I could go back and reassure my previous self that I was making one of the best decisions of my life.
Currently, I am a Project Manager, and I coordinate project development from quote creation to translation delivery. My role lies especially in understanding client wishes and effectively communicating them to our translators. It is curious that most of my life, I wanted to be a translator, and I knew very little about Project Management. However, I'd say that one of the most precious gifts All-in has given me was the opportunity to discover my vocation, and now I know that I want to become the best PM I can be.
What do you like most about working at All-in Global?
Sofia R.: It is definitely the work environment and the people. At first, I was really anxious about having to work in an unknown place with unfamiliar faces. However, when we first got to the company, we were received with so much care that it felt like we had been part of the team for years already. Now, we have our inner jokes and talk about pretty much anything 🙂 Looking back, I'm really grateful for this team, who helped me grow so much in such a short time.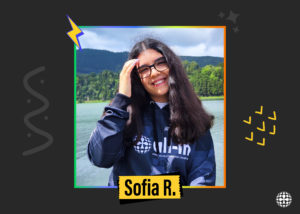 Sofia G.: What I like the most is the people. I am someone that likes stability and being comfortable, so going to a new place scared me. However, the team made me feel at home from day one. Working with them made my experience better each day. All of their support helped me, and I definitely owe them a lot.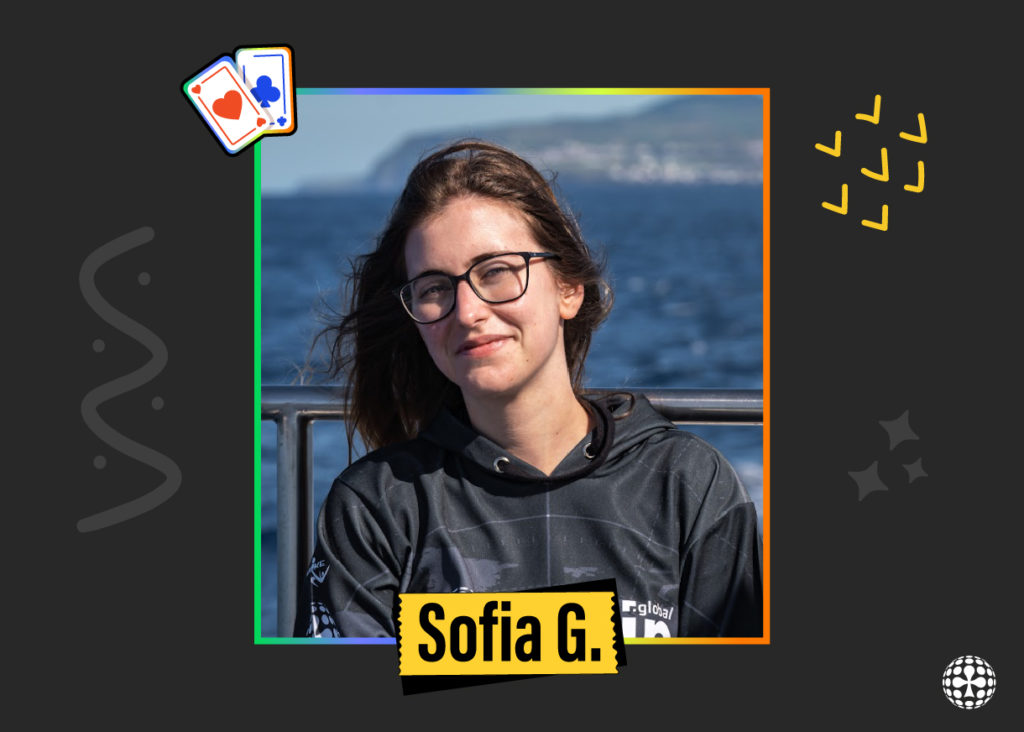 How many languages do you speak?
Sofia R.: I speak 3 languages – Portuguese, English, and Spanish – and a little bit of Korean as well!
Sofia G.: Portuguese, English and Spanish. But I want to learn a lot more!
Your ideal day off is…?
Sofia R.: … me and a couple of my closest friends staying over at a house somewhere, surrounded by beautiful scenery. Singing during the road trips, soaking in the sun, enjoying good music, homemade food, drinks and games. My best memories always come from the simpler moments 🙂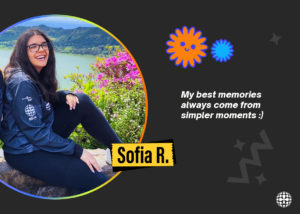 Sofia G.: My ideal weekend would have to be really sunny, and it would involve going to a park and lying down reading; going to the cinema with my friends and boyfriend at night; having lunch with my family; and spending a whole afternoon playing videogames or watching movies with my boyfriend.
Treating people with respect and friendliness and having a good time is an essential part of the All-in Global culture, and we are very proud of the team we have set up. If you are interested in joining us – drop an email to hr@all-in.global
---