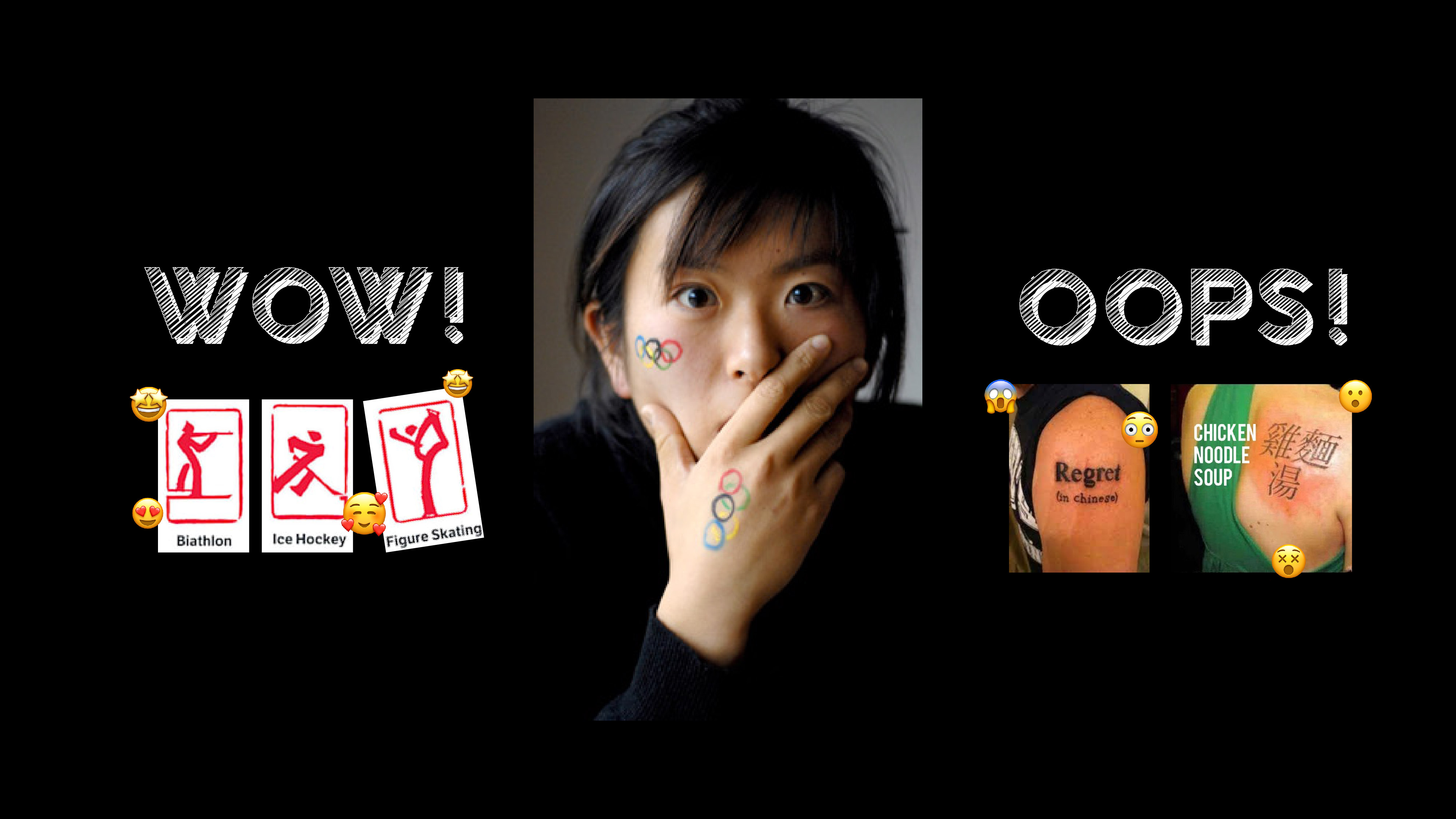 Thu Jan 20th / Roy Pedersen
BEAUTIFUL OLYMPIC PICTOGRAMS VS. CHINESE TATTOO FAILS
Chinese characters are the source of many great things, including the beautiful Beijing Olympic pictograms for each event… and some questionable tattoos.
For educational purposes let us start by establishing the meaning of 10 commonly used singular Chinese characters that are relevant to the readers of this blog. (Since All-in Global is a language service provider specialising in iGaming, sports, esports, and FinTech we have reason to believe those are among your favourite topics):
玩 to play
胜 victory; better
赌 to gamble
跑 to run
时 time
大 big
意 idea; meaning
话 language; talk
发 to send; to develop
了 completed action
Long history, climbing the popularity charts
Chinese characters are at least 3000 years old. Ss a writing system Chinese is believed to be one of the oldest in the world still in use today. There are more than 50 000 characters however you will only find about 20 000 in a recent dictionary. If you know about 3000 characters you would be able to understand China Daily whereas an educated Chinese person would know close to 10 000 characters.
In the below timelapse, we gathered the number of words translated per language by All-in Global each month since 2016. Since we are the number 1 provider for the iGaming industry, this should give a good indication of the popularity of the biggest languages.
As you can see, Chinese localization (traditional and simplified combined) are usually in the top 10 and rising quickly on the charts towards the end (December 2020).
The beautiful Beijing 2022 Pictograms
Did you know that the Chinese New Year falls on different dates every year? In 2022 it's on February 1st. So why did the Beijing Olympic Committee decide to reveal the Olympic event design at a TV gala on the New Years' Eve of the Gregorian calendar (December 31st)? We can only assume that they are not underestimating the power of having the eyes of the whole world on them when the 2022 Winter Olympics kick off on February 4th.
The chief designer behind the pictograms that represent each sport was Lin Cunzhen. This is what she told news channel xinhuanet.com:
"Our earnest hope is to present China's cultural system through these tiny sports logos. The Olympics is a platform for China to express itself, and these pictograms encompass its tradition and modernity."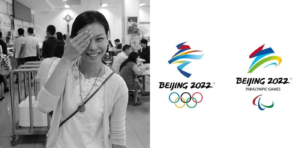 Although the sports logos resemble Chinese characters, they do not have a reference to any specific ones. But we think Lin did a fantastic job and it's impossible not to think of the Winter Olympics in China when you see them. Don't you agree?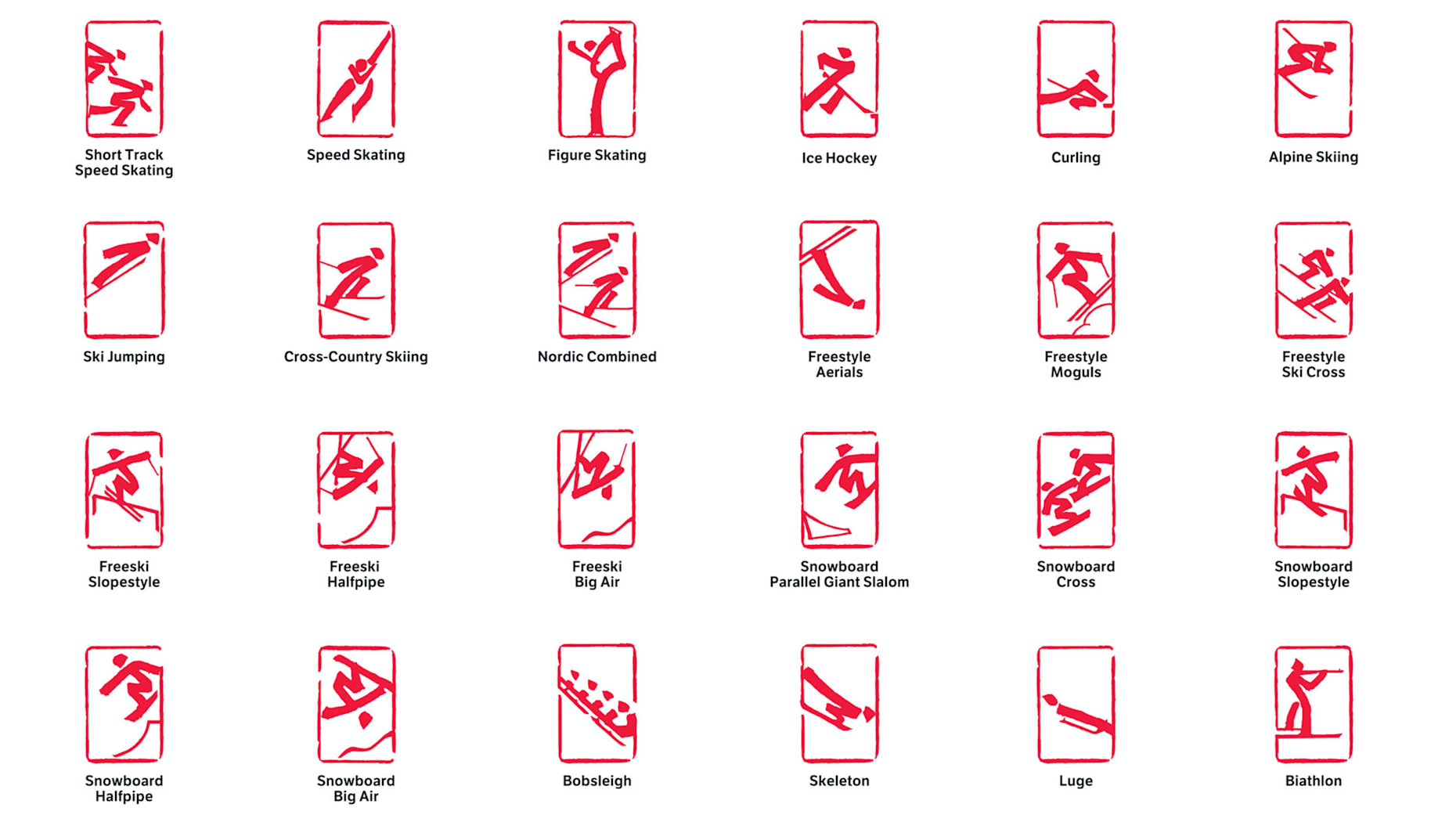 Free foreign tattoo consultation
So that's the education and the pictograms wrapped up which leaves us with tattoo horror stories. Chinese characters as tattoos never seem to go out of style and a quick Google search tells us that not everyone did their due diligence by contacting a Chinese localization expert or linguist before sitting down in the chair of perpetuity. Here are some All-in Global favourites from Huffington Post among others: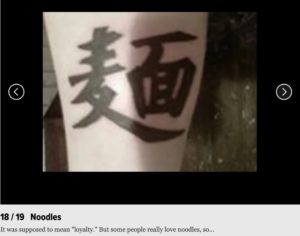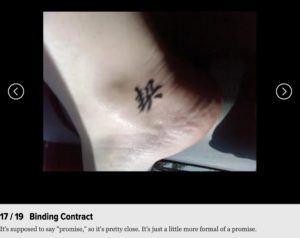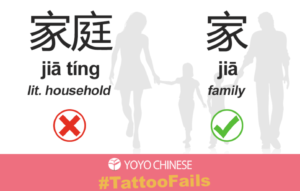 It is only fair to point out here that I am in no position to judge anyone. The tattoo on my back was supposed to mean "freedom" but I have heard several other interpretations throughout the years. It has not even been established with 100% certainty whether the tattoo is in Chinese, Thai or Japanese.
We can all agree though that this guy won when tattooed "WATER" in English, presumably as an ironic statement towards all the tourists getting Asian character tattoos.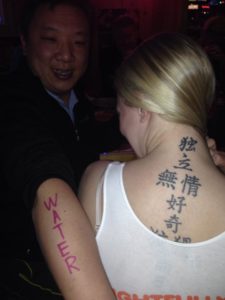 So if you are considering a tattoo in a language you don't know, we're happy to offer free consultation. We have 80+ languages available. We also do localization and content writing for sports, iGaming, esports and FinTech in 80+ languages but that you will need to pay for. We are experts in making your content appealing for the markets you are targeting though, and by looking at the percentage of returning customers we have at All-in Global, it is a good investment more often than not.
Happy Winter Olympics!
---