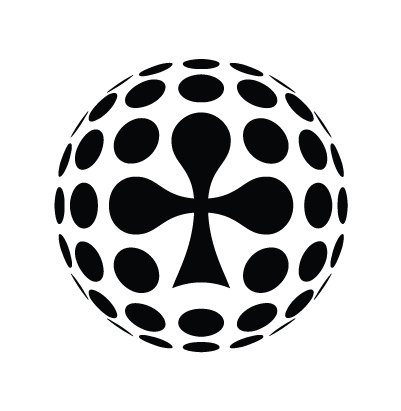 Fri Oct 4th / All-in Global / Archived
AN ALL IN NIGHT AT DRAGONARA CASINO
Is your brand ready for Euro 16?
Friday night was a blast for All In Translations. We rented out the VIP Room over at Dragonara and invited our friends and clients based in Malta to celebrate another Pentasia Clubs League Title for our triumphant football team. That night's agenda included a bunch of Crazy Pineapple Poker tournaments, a Roulette contest and FIFA 16. Big thanks to everyone involved for contributing to a fantastic night – it was quite a sight to see so many happy faces. The hope is to make this an yearly event!

Most of the All In Translations football players carrying the Queen of BOM Ivonne Montealegre.  

The manager trio of All In Translations with the Pentasia League trophy. Jacob Nielsen also won the Crazy Pineapple Tournament and consequently a ticket to Battle of Malta worth €550.

John Olsen from Betit and Thomas Alexander Groven from iGame playing roulette and enjoying some local brew.
Gabriella Evite Karlsson from Leo Vegas and Christofer Holmgren from BetHard counting their poker chips.
 Not the first time when Ina Pavlova from Steps Properties fits in perfectly at the poker table. 
An almost full moon over the Mediterranean!
New General Manager at 7Red Gregoire Auzoux won a ticket to the final table.
Ola Bondesson, new Operations Manager at Bethard, Jarek Górny from SiGMA and Sandra Flygare Headh of Customer Service at JoyCasino and Casino-X.
Jerry Land teaches Sebastian Delsinger and Johan Styren from Leo Vegas how to play roulette.
All In Translations CEO Roy Pedersen flanked by photographer Angelique Muller and mathematician Chariklea Arkolaki.
Queen of BOM Ivonne Montealegre reached the final table. 
Jerry Land, Bjørnar Heggernes from BetHard and Jarek Górny at the roulette table. 
Alexander Thour from Betsson, Alexander Bla from Betit and Tobias Sinding playing FIFA.
Anneli Nilsson from Given Solution, Ola Bondesson and affiliates Karl-Tim Ibald and Jerry Land. 
Competition: What did the dealer say here?
Jacqui Gatt from Leo Vegas in the house.
 A surprised Endre Nesset.
Tough table!
Financial Controller at All In Translations Xander Cameron with Operations Manager Tiago Aprigio and videographer Angelique Muller.
Project Manager at All In Translations Julien March struggling to kiss our new Recruiter/HR Manager Tomas Gruchalak.
Our Operations Manager Tiago Aprigio is not as big a crackpot as he seems 😉
The poker faces of Artur Pluta from VIP Affiliate and Gosia Pydzik. 
"Charter"-Svein Skårås, notorious goal scorer and Costumer Communication Manager at Cherry.   
Niclas Johansson from Energy Casino placing his roulette bets.
Stefan Lind from Leo Vegas checking where the roulette ball will land.
Marcus Honney from Extreme Live Gaming by the roulette table at Casino Dragonara. 
 Content Manager at All In Translations Valentin Stanga and Swedish Language Manager Petter Redemo.
Keith Hathaway from Tivoli Casino in the Crazy Pineapple tournament.
---