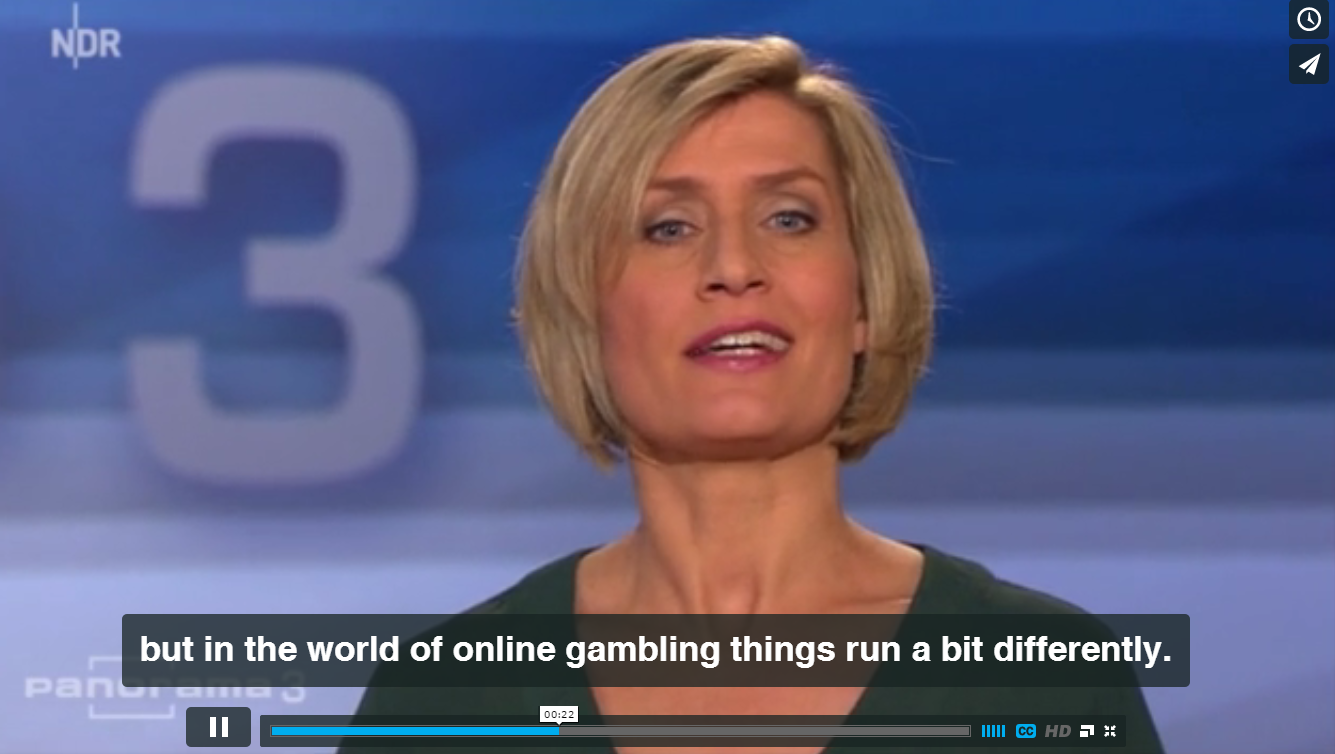 Fri Mar 20th / Roy Pedersen / Archived / ice / london / news
ALL-IN TRANSLATIONS MAKES THE TV NEWS IN GERMANY
The German TV station NDR recently ran a story about the lack of obedience to the German laws that currently prohibit online casino gambling in Germany.
The story was shot at ICE in London, and the NDR reporters were keen to point out that in fact the gaming industry is now so big that one translations company is actually specialising only in gaming related projects.
Our Spanish Language Manager Eloy Leytte was interviewed, and confirmed that German is one of our most requested languages.
You can see parts of the story below. Press CC (bottom right) on the video screen to enable the English subtitles, and send us an email if you would like us to prepare subtitles for one of your videos. This service is available in 70 languages.

All In Translations on NDR – Panorama 3 from All-In Translations on Vimeo.
---