Thu Nov 19th / Valentin Stanga / content / igaming / lists
7 TIPS FOR A KILLER… IGAMING BLOG POST
Blogging has evolved in recent years from a self-absorbed hobby for writer-wannabes with a hyperactive psyche to one of the most effective ways of pulling-up more traffic towards one's business.
To put it simple: WE ALL NEED IT if we want our online presence to grow into a massive spider web for hearty fans.
This phenomenon has indeed invaded the world of online gambling as well, and is now a trendy element in the marketing mix for both blooming and accomplished brands out there. For affiliates and operators alike, blogging turns out to be quite the boon. Pretty much everybody agrees that a popular blog can boost SEO, put you in contact with current and prospective players, establish you as an industry buff and boost your online clout.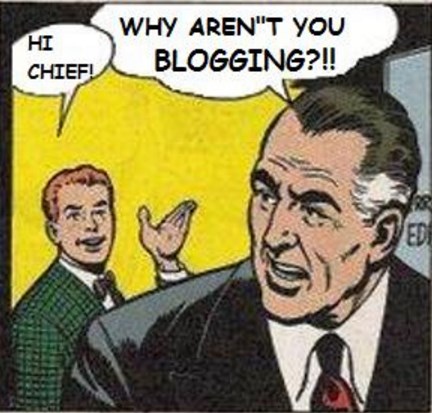 This being said, two issues are to be addressed. First, what to write about for your first epic post? Second, how to write when targeting a niche audience like the iGaming devotees?
We've all been there at some point and we know that coming up with what to write about can be a daunting challenge even for the savviest of writers. However, a few hints and suggestions can make the job much quicker and simpler:
The "How-To" tips and guides. These are some of the most-frequented gaming blogs, and for obvious reasons. Free advice and some mentoring fun from persuasive insiders can often help players orient themselves better in the choice of games and strategies, and, consequently, improve their gaming experience. Guidance from hotshot players also proves to be highly popular, especially when topped with winsome titles such as "A Winning Poker Strategy…And How To Get it!" or "10 Tips for Playing Roulette and Winning a Fortune ".
The "Gambling & …" blogs. Linking iGaming with catchy topics can almost always guarantee a throng of loyal readers. "Casino and Cinema", "Gaming and the Guinness Book of Records", "Poker and Artificial Intelligence", "Football Stars at the Poker table" are just a few examples of how casino and betting games can be smartly infused with other entertainment attractions. In the end, we all want to know: Is Bond at the table with really versed poker players?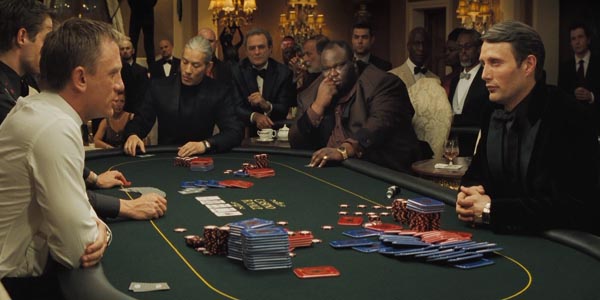 Saucy life stories of industry celebrities. Archie Karas – does this guy's name ring a bell? Well… it should. He's the legendary poker player who turned $50 into $40 million at the casino and then lost all the megabucks in a flamboyant manner. Gripping, isn't it? Think also about the cheaters' Hall of Fame, with people like Richard Marcus, Ida Summers, or Russ Hamilton and their "movie-like" biographies. Write about these larger-than-life eccentrics and your blogs will hook and keep a sizeable niche of fans.
Character development. Sometimes, writing about personal experiences with casinos, games, and industry events in first-person can make topics fresher and catch the reader's attention within seconds. You met a gabby femme fatale at a roulette table or won a blackjack tournament on a sea cruise – can you craft a story that will kindle a large audience? Can you share a real-life gaming anecdote? Can you elicit a long "Whoaaa!" or simply make our day with your fabulously written piece? Well, at least you should try. You never know…
You may have by now an idea forming of what to write about, but there still remains the question of how to do that in a way that actually keeps players interested. For there are the obvious risks of writing monotonous, trite blogs, of sensationalising like the greasy tabloids, or just falling into the trap of narcissistic coquetries. And this occurs mainly when blogging your stuff with little or no attention to your readership.
Have your readers firmly in mind. One of the key issues when writing your iGaming blogs is who your readers are. Try to put yourself in their shoes, their jammies, their souls. Write in such a way as to connect with the players on a psychological level and satisfy at least one of their needs. Do your best to educate, inform and entertain them. Make your readers feel special and keep them checking back for more. In the end, they might become your strongest brand advocates.
Implement a unique writing style. The way in which you approach a subject will determine whether your visitors will remain interested in what you have to say or will just whisk away to someone else's page. Keep your texts simple and snackable and try to add your own two cents to topics already covered. Put some spark in old clichés, discover new criteria, seek to achieve a jazzy improvising when needed. Gamblers love the unexpected twist, the clever plot, the peculiar, the adventure. So make sure you're giving them the roller coaster ride, the zero-gravity thrills, something extraordinary. To put it simpler: be original, find your voice, and add value!
Research like a pro. Conducting research is a crucial part of blogging professionally. To be a credible gaming guru, you need to supplement your charisma with facts, numbers, statistics, quotes – that whole authority package that shows you really know your stuff. Try to avoid guessing and hollow assumptions, use only accurate information, and keep it up-to-date. Don't rely on murky sources and stay away from cheap industry gossip.


Stop hamletizing about blogging — Just do it!
---