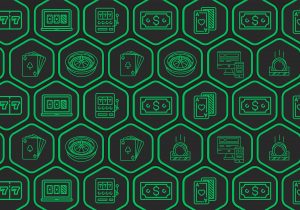 In today's varied and fast paced world of iGaming it's even more important to create new and exciting iGaming content to ensure your site not only engages the traffic that hit your website, but also help you to rank as high as possible in the most relevant search engines at the time. The three key achievements your iGaming content should deliver are information, trust and excitement! If you can crack those three areas in an attractive package, you will be well on your way to success. No matter which product you are selling, be it Casino, Sports, Poker, Lottery, Bingo or Slots, never forget that Content is King!
Here at All-In Global that's exactly what we do! We have worked with many of the iGaming industry biggest names to ensure they have the best possible content on EVERY single page of their websites. After all, what's the point in having pages of dull content? None! And yes, you may have the ability to open word and write screeds of text because "No one knows my products as well as I do!"
Our team has been built around the variety of the iGaming industry, meaning we have talented and experienced people in each role that can add value to every project we take on. And when you combine that with our translation and localization services, you needn't look any further than All-In Global for an all inclusive iGaming content solution.
Why do I need good content when my main product is a game?
One of the most common mistakes in the iGaming industry is decision-makers believing that since they're offering online games – such as Roulette or Poker for example – there's no need for pages of quality content to back up their offering. They couldn't be more wrong!
As the iGaming industry is now so competitive, customers out there are continuously on the lookout for the most reliable, trustworthy and exciting sites around. To be up there with the best, you need to ensure that your iGaming content is second to none, and we can help you achieve that. All-In Global provides a number of services which will not only take your site to the next level, but also help to ensure your current and potential customers feel safe and secure when using your products. On top of that they will need to feel excited to play your games and our young and fun team can bring that to the table!
Writing content takes too long!
Another problem many people face when creating their iGaming content is time. If you have a small team and limited resources, then the last thing you want to do is have your marketing manager spending weeks writing pages of content and not focussing on other projects.
We offer iGaming content creation at an affordable cost which will allow you to dictate the "tone of voice" and message and then let our team do the leg work for you. So, if Content is King and Time is Money, contact us now to see how we can help!