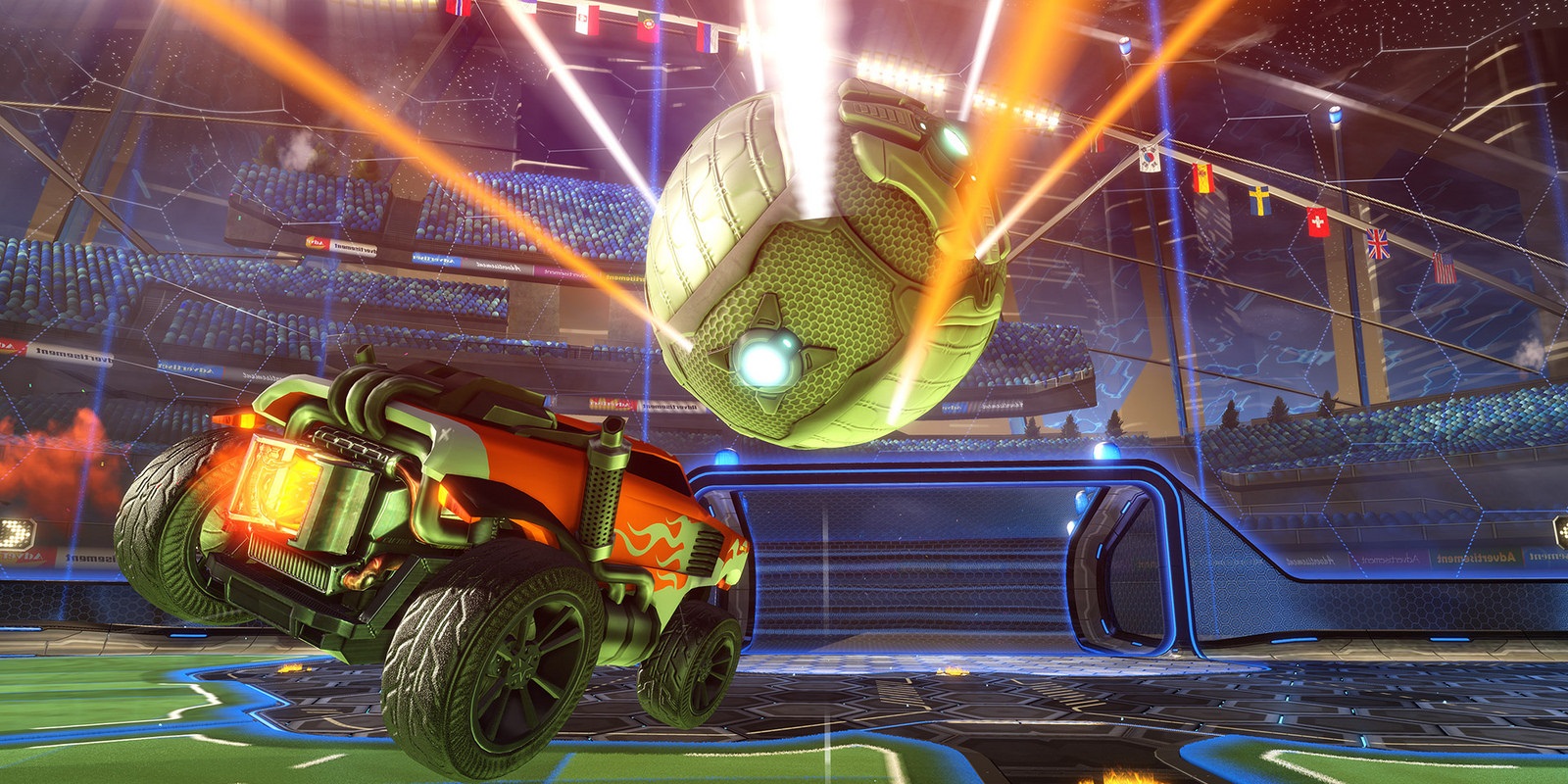 Mon Feb 11th / Valentin Stanga / football
FOOTBALL AND ESPORTS: THE FUTURE IS TO PLAY FOR
The football industry is making a new and deeper connection to esports in ways that could change the shape of both sectors.
Since the world of esports has blown up in recent years (with no signs of it slowing down), it has become a key focus for many gaming brands and sport teams to further explore. Esports is on course to hit £1 billion in revenue and reach over 600 million audiences by 2020. So the big illuminated signs that read 'Massive Potential' are being noticed by everyone.
While esports is described as a form of sport entertainment that can over time become more popular than traditional sports, the future might bring a mixed picture as football and esports are getting more intertwined.
FIFA and PES: The origin
Gaming and football have never been a million miles away from each other with the hugely popular and competing FIFA and Pro Evolution Soccer computer games. These games played on Xbox, PlayStation and many other platforms have a huge following and paths are being created to lead them over to the esports world. With players crossing over from video game player to esports follower, esports player or punter, the potential is clear as daylight.
There have been many tournaments played over the years to find the best players, but with esports, it's got bigger, much bigger. Watching the highest quality of football gaming isn't like watching the actual World Cup but there is a very attractive factor there that will appeal to many casual video game players and football fans alike.
The FIFA eWorld Cup and PES League and the recently launched ePremier League are great examples of how casual video game players can cross over into esports. Gamers can live their own reality of being a 'footballer' and compete against each other through qualification, playoffs and finals that are broadcasted to huge audiences. You may not have made it as a professional football because of 'injuries' or whatever other excuse, but if you're good at this, you can make it a lucrative esports profession and that's another attractive element to the casual player.
Football clubs are getting more involved
The unrivaled rate of esports popularity has caught the eye of a number of professional football clubs who see the opportunity to grow their club. These activities in the gaming sector improve their brand, their fanbase and enable clubs to connect with new generations, such as the computer loving millennials. The audiences are somewhat similar and there are numerous examples of football clubs getting involved.
French Champions Paris Saint Germain have their own esports franchise. Dutch-side Ajax have done a great job in linking esports with real-life soccer by using FIFA players in their social outreach, such as filming training sessions with the players or offering home game tickets. 5-time Champions League winners Barcelona, Portuguese historical team Boavista F.C., French sides AS Monaco and FC Nantes, Scottish Champions Celtic, and German side Schalke 04 have partnered up with the eFootball.pro league through their esports Pro Evolution Soccer team, forging their way into the booming esports industry. Since All-in Translations is an official sponsor of Boavista F.C., it's pretty easy to guess for whom we'll root during the competition.
Lower-league teams are also jumping at esports as an avenue to attract a worldwide audience. League Two's average game attendance is fewer than 5000 while FIFA eWorld Cup figures reached over 160,000 online viewers. Esports is a new opportunity for a lower league teams to make it as a top tier club in the world (of esports). Danish side Brondby IF and German second-tier VFL Bochum are a prime example of esports success. It's great exposure on a global scale, clubs with fewer fans can make a name for themselves and become more recognised.
Recognising this development opportunity, football clubs have started to employ some of the most talented FIFA or PES gamers to represent them at the esports tournaments, many on a full-time basis! The German top division sees the majority of their clubs feature professional gamers on the books, whilst the Premier League only has a few teams who employ gamers, but this is just the beginning. Esports players are yet to reach their peak when it comes to earning a contract with a club, but more and more clubs are doing it.
Betting on the new football forms
Is your fake-shot-roulette combo a bit too clumsy to monetize on your esports football skills? There is always a possibility to compete for a profit with betting; a well-known football alongside activity that is also changing and adapting to esports. It's no secret that football betting is the largest betting market, it is the most popular sport in the world after all! Most of us like a punt on the footy, whether it be a 10-fold accumulator or a 'safe' double.
Football betting is so much more now, in-play betting entered our lives, then cash out betting and now it's spilling over into esports and Fantasy Football Leagues, there is something for everyone. Punters can now bet on esports football tournaments, as some major sportsbooks are now including competitions such as the FIFA eWorld Cup in their betting portfolio.
Moving away from traditional sports betting, fantasy betting is attracting more players with free to play leagues that offer huge cash prizes and high stake leagues. US based leagues such as FanDuel, DraftKings or European newcomers such as Fantasy Bet are now offering extended betting possibilities to fantasy football fans. The betting industry is making a move toward fantasy sports with the acquisition of fantasy sports league FanDuel by betting giant Paddy Power Betfair.
The esports game is on
Are there limits to the potential growth of football-based esports? FIFA and PES esports games have now hit the world stage thanks to the viewership, player base and quality that comes with their product. Social Media will certainly add fuel to the growing fire, with a young, social-savvy digital consumer base sharing, boasting and posting about thrashing their friend in a game. And it doesn't end at standard gameplay as old and new forms of football games are lining-up to hit the esports charts.
Football Manager, a football management game that has grown over a long time outside the scope of esports, being played mainly in solo mode on PC, now has its very own esports competition; something we covered in depth here.
There's plenty of room for a creative twist as well, with games mixing football with the most popular esports gameplays such as first player shooting and multiplayer online battle arena. One example would be the Rocket League, which can only be described as 'football with rocket-powered cars', providing a more 'action-packed' version of the sport.
Launched in 2015, Rocket League has grown tremendously in the last couple of years on its esports version, and is now labeled as one of the most promising games to shape the future of esports.
---
Get in touch with All-in Global and our content writing service to publish great esports and sports content with up-to-date, research-based articles such as this one.
Featured image: Rocket League is a game mixing football and MOBA elements. Photo under cc-by-sa-2.0 license by BagoGames.
---