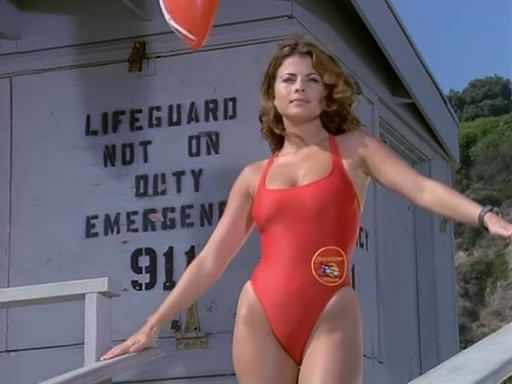 Thu Oct 8th / Roy Pedersen / Archived / languages / lists / translations
10 GUILTY PLEASURES WHICH TAUGHT ME ENGLISH
What is your favorite game and TV show from when you were younger?
Some might say those are a waste of time, but there is something about a steep learning curve when the element of enjoyment is imperial. I like to think that my level of English is at least close to mother tongue/native level, and below is a list of some of the main reasons why.
1: Charlene Robinson (Kylie Minogue) and the Australian soap opera Neighbours
This was always on when I came home from school and I must have watched hundreds of episodes. I don't remember much from the show today, but I do remember that I liked Kylie Minogue and how Australians talked a different English than the football players from England.
2: Pizza Tycoon (Pizza Connection in Europe)
It's an epic computer game from 1994 designed by a German game developing company called Software 2000 and published by MicroProse. Was the game originally created in German and then translated from German to English? I don't know for sure, but I remember playing it in English on my first computer. The main aim was to make a successful chain of international pizza restaurants while designing both the pizzas and the restaurants.
You also had to hire staff and figure out how to avoid being bullied by the local mafia. An additional goal was to move on up in the world of organized crime, and the most efficient way to climb to the top (and to get money for staff and pizza ingredients) was to buy and sell weapons disguised as different types of ice cream.
I was probably one of few Norwegian 7th grade experts on the English translation of a bunch of herbs, 10 types of cheese, and the most exotic of vegetables. It never made sense to me why anyone would put cauliflower on a pizza, but the virtual customers seemed to enjoy the eccentricity.
3: A slot machine called Super Steps (at least I think that is what it was called)
I have always been passionate about games and sports (sometimes overstepping the limit towards degenerate gambling) and I was completely hooked on a game called Super Steps. This was back in a time with few restrictions on slot machines in Norway, and I am happy to see that the laws here are much stricter now. Super Steps could almost be considered a Skill Game because you needed perfect timing to maximize the winnings in the bonus rounds, and I will never forget the moment when my friend did the clumsiest misclick in the history of Super Steps when the jackpot was there for the taking.
What is my least favorite game to translate texts for? Definitely slot machines as I know how addictive they can be. That is why I applaud gaming sites like PokerStars which strictly apply responsible gaming. When I started playing land-based slot machines their licenses were distributed by the government to organisations with 'positive public purpose' and placed in kiosks and malls around the country with little or no control. In 2003 it was decided that the licenses should be handled directly by the gambling monopoly, and machines referred to as "kind slot machines" with lower stakes were introduced. Yet, the revenue from slot machines in Norway alone in 2005 was 27 billion kroner according to norskespilleautomater.com.
I also remember placing weekly football bets without a problem through the state gambling monopoly at the local kiosk in junior high, which means I was less than 15 years old. That would be impossible on a gaming website nowadays.
4: Football Manager (previously Championship Manager)
I have played every release of this magnificent game since 1992 and these days I always get the game as a gift from my parents as the yearly release coincides with my birthday. The only person I have knowledge of playing Football Manager more than me back then is now the assistant coach under previous US International team manager Bob Bradley in Stabæk in the Norwegian premier division.
I suspect there is a direct link between how well my company All-in Global performs and how much I play Football Manager, but I never dared to speculate further. This game will keep you up at night thinking about formations, team selections, and new talents, and it is the perfect activity when you just want time to pass. These days there is a game version available which is localized into Norwegian. I usually choose Norwegian as the default language setting, and although the translation is acceptable I am still hoping I will get to translate a future edition of Football Manager.
Up until recent years the game was only available in English, so not only did I learn the football jargon in English, I also (accidentally) prepared myself to be a "manager" of an international (amateur) football team, which actually resulted in three trophies last season (the Pentasia Clubs League Double in Malta with All-in Global and the GIDA League title with FC Scandinavia). No other team coach in this league takes the transfer windows more seriously, that I am sure of.
5: Colonization
A Sid Meyer game about imperialism in the New World. Set against the backdrop of the colonial age (from 1492 until 1850), you choose to be a Dutch, English, French or Spanish colonial leader. I usually chose Dutch because you would start with a better boat, but with a Spanish background you get a golden bonus whenever you burn a native Indian village to the ground.
This game taught me about the Founding Fathers, a lot of history and it planted the idea in my head that I would once take a Peruvian trip – which I did in 2009. Like most other games back then, Colonization was not localized into other languages (at least not that I'm aware of), a thing that led me to learn the English translation of many terms related to farming, natural resources, production and traditional professions.
The aim of the game is first to eliminate the other three European nations and then declare independence and defeat the Royal Expeditionary Force. Tommo Inc. bought the rights to the game in 2015 and publishes the game via their Retroism brand.
6: Baywatch
But only for the dialogues, of course. On top of my mind and in this category(-ish), I should also mention 7: Planet of the Apes (the original movies), 8: V for Victory, 9: Skippy the Bush Kangaroo, and 10: Flipper.
Fingers crossed that All-in Global will translate one of these games (or TV shows) one day! The coolest games we have translated so far include the online version of Trivial Pursuit and Machine Gun Unicorn just to mention a few.
We only allow our translators to translate and localize into their native language (unless they are bilingual), and in cases where the writer is not a native speaker of the language used, we always have the text proofread by a native speaker.
Did you like this content? Contact us: salesteam@all-in.global
---