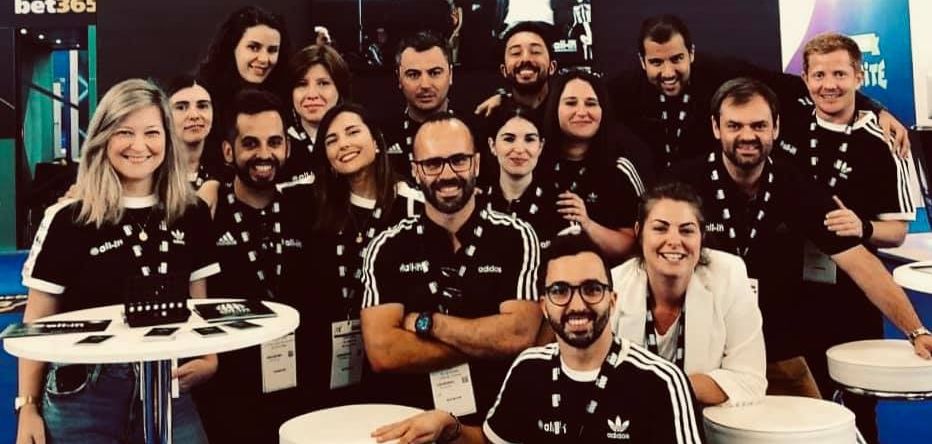 Thu Aug 8th / Tiago Aprigio / london / rebranding
RECORD REVENUE AFTER RE-BRANDING
As you probably know by now All-in Translations is relaunching as All-in Global this summer in order to highlight our ability to deliver other services than just translations. The new website is almost ready, so watch this space, but this week we got some fantastic news: July 2019 was our best month ever in terms of sales, almost 10% higher than the previous record and 26% over the 2019 average. Traditionally July is a medium busy month for us so we see this as a clear indication that the industry is responding well to our ability to help them go global with their gaming content.
"It was an extremely hectic month for us with the rebranding and with the whole team attending iGB Live. On top of that, we had more projects than ever to handle. But thanks to our outstanding project management team we managed to pull through", said CEO Tiago Aprigio.
In recent weeks the All-in Global team have expanded with two new project managers. We are also hiring a new terminology manager and a specialist to join our dedicated Quality Assurance team. In addition, we keep adding localization professionals for various languages as well as content writers, especially for the US market. With the US sportsbetting opening up we expect an increased demand for content writing and SEO services in US English.
Our sales executive Maciej Kwiatek is currently in New Jersey and available for client meetings all over the East Coast.
The next event for All-in Global is Betting on Sports in London in September where we are exhibiting with our brand new look.
On behalf of All-in Global we want to thank all of our clients and wish everyone a nice rest of the summer!
#aroundtheworld
---